Bears drop two on road trip
Bears drop two on road trip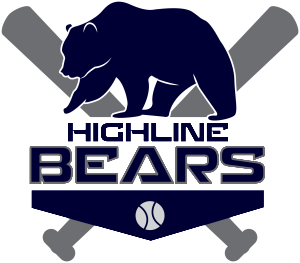 Fri, 06/08/2018
By Tim Clinton
SPORTS EDITOR
Highline's Bears will return home to the cozy confines of Mel Olson Stadium at Steve Cox Memorial Park in White Center this Friday and Saturday after taking losses on back-to-back nights on the road.
The semiprofessional baseball squad took a 5-2 loss at the Everett Merchants on Wednesday before going over the Cascades to Wenatchee to play the Apple Sox on Thursday and lose, 8-3.
Highline hosts the North Sound Emeralds for a 7:05 p.m. game Friday before entertaining the Northwest Reign at the same time Saturday.