Highlne Bears rained out; Saturday game still on schedule
Highlne Bears rained out; Saturday game still on schedule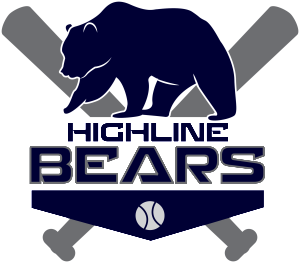 Fri, 06/08/2018
By Tim Clinton
SPORTS EDITOR
Friday's scheduled Highline Bears semiprofessional baseball game against the North Sound Emeralds has been cancelled because of rain, including a forecast for more in the evening with thunderstorms possible.
The Bears are still scheduled to play Saturday at Mel Olson Stadium at Steve Cox Memorial Park in White Center, with the Northwest Reign coming to town for a 7:05 p.m. game.
Highline takes two days off after that before playing for a stretch of 12 days in a row.
That starts with a trip to Walla Walla to play the Sweets at 6:35 p.m. Tuesday and Wednesday. The Bears then visit the Cowlitz Black Bears at the same time Thursday before entertaining the North Sound Emeralds at 7:05 p.m. next Friday at Mel Olson. The Redmond Dudes visit at 7:05 p.m. Saturday, June 16.