Four vehicles shot, active shooter on the loose near SeaTac
Four vehicles shot, active shooter on the loose near SeaTac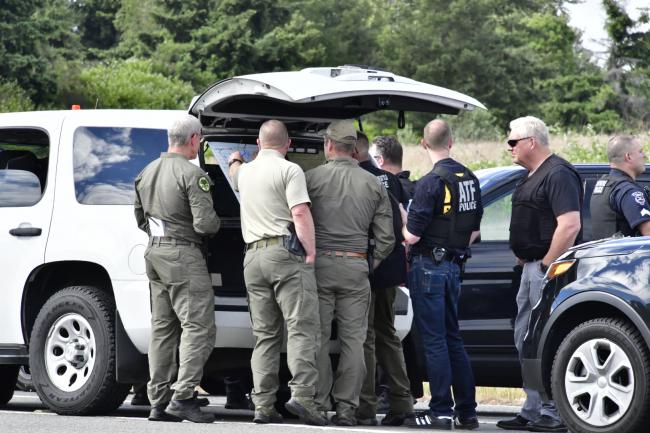 Wed, 06/13/2018
According to the Washington State Patrol four cars were struck by bullets near Des Moines Memorial Drive and South 160th Street, at the south end of Sea-Tac Airport. Both directions of SR 509 have been closed. They are calling it an "active shooter" incident and all lanes in the area have been blocked. The initial shots were fired around 1:40pm.
Some of the four vehicles initially involved have left the scene but WSP aircraft and ground units are seeking the shooter. They advise "Please remain vigilant and avoid the area. We'll provide updates here as they come in. If you see any suspicious activity, please call 911."
The westernmost runway of SeaTac Airport was closed at the request of the WSP.
Two more shots were fired later. 
The command post is very active, please avoid the area of 188th & Sr-509.  Additional resources will continue to arrive.
SWAT is on the scene. A drone has gone up to join the search. According to Trooper Johnson the gunman was using a high caliber weapon and was on foot, firing from the tree line near the freeway.
Updates will be made to this story.