SeaTac Family Fourth was a real family event
SeaTac Family Fourth was a real family event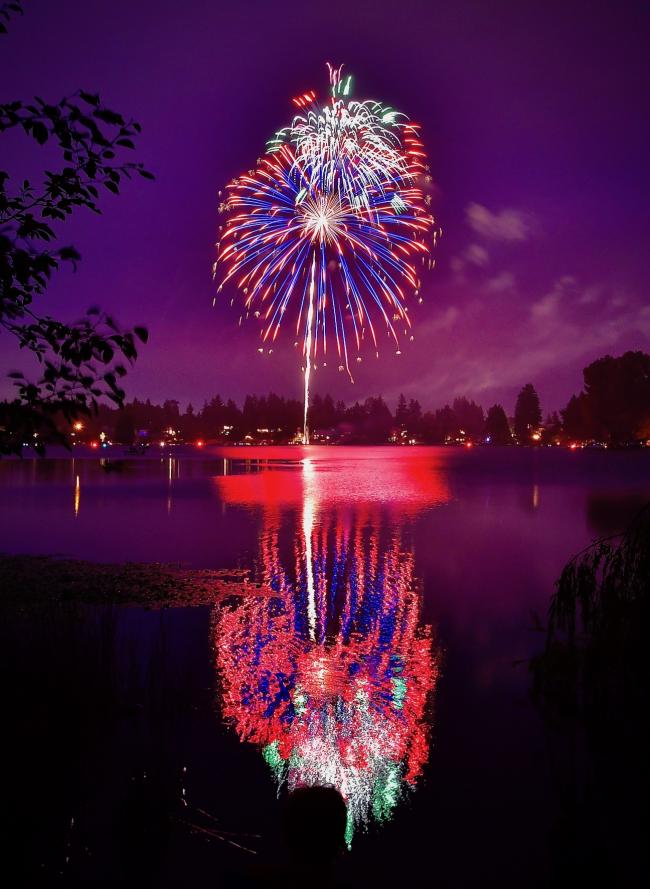 Thu, 07/05/2018
The Fourth of July is always patriotic, always marked by BBQ's and fireworks, but it's not always a near perfect family occasion. The City of SeaTac managed to produce that kind of event this year on the shores of Angle Lake Park. No alcohol in the park helped. As did a happy group of King County Sheriff's deputies and Explorers. They didn't have a lot to do. This was a very mellow event. 
Event Sponsors, Hosts and Financial Contributors
The Family Fourth of July is presented by the City of SeaTac.  We'd like to thank the following business and community groups for their sponsorship and for their community spirit!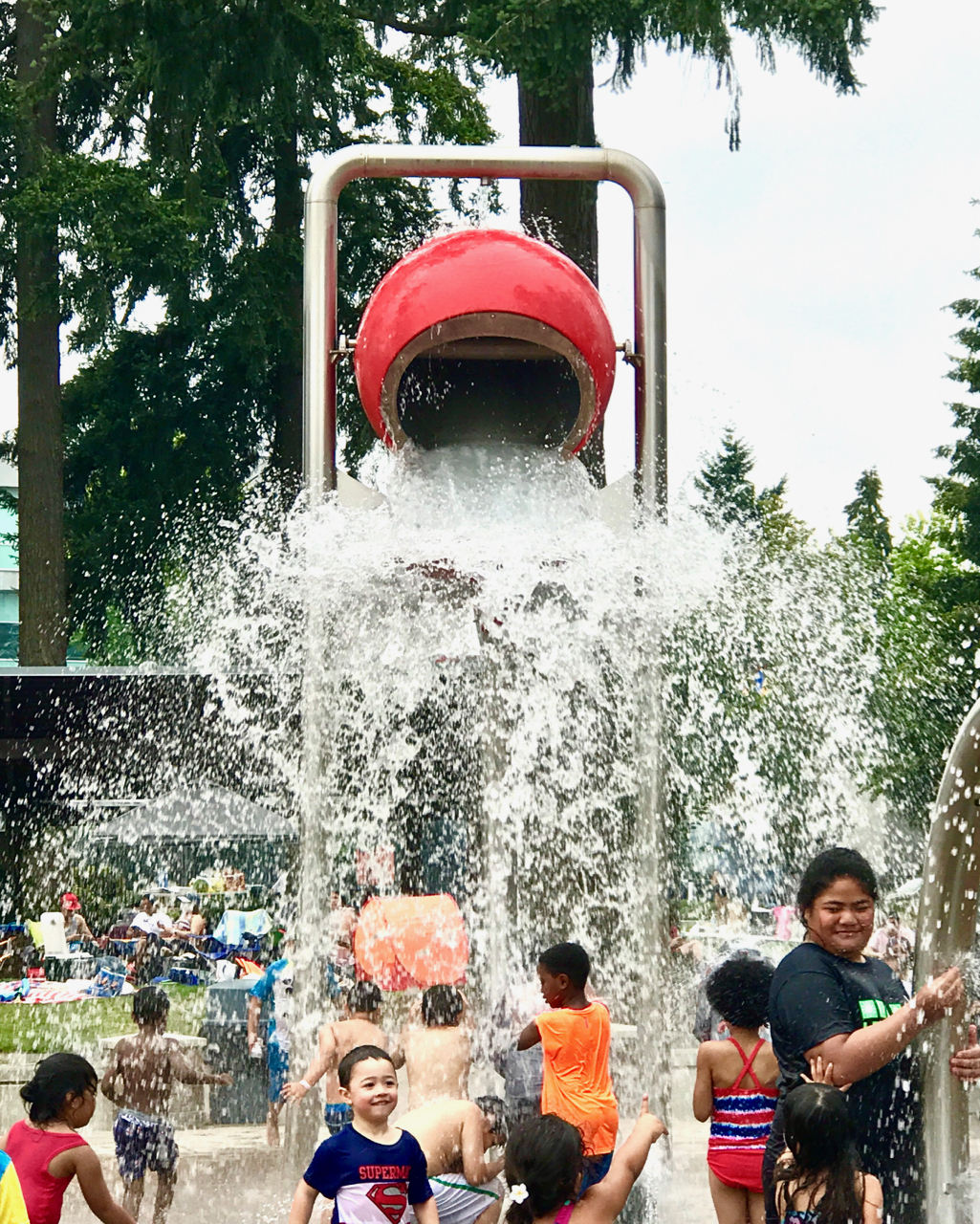 The Water Spray Park was nearly overwhelmed with hundreds of kids, all soaked, and loving the 55 gallon Mega Soaker that tipped over every few minutes. Bouncy houses got a good workout and there was a lot of great live music.
The entertainment included
Miller Campbell
Cirke'
Darby Picnic
Enloe
Travis Larson Band
Mr. Von
Big Wheel Stunt Show
Decent at Best
Fireworks with National Anthem sung by Izzy Parker

The big Fireworks show was produced by Halo Fireworks and it rivaled anything in the Seattle area for creativity and consistency. Numerous "Happy Face" displays plus hearts, and of course red, white and blue displays were featured.