Highline Crimes week of 7-9-18
Highline Crimes week of 7-9-18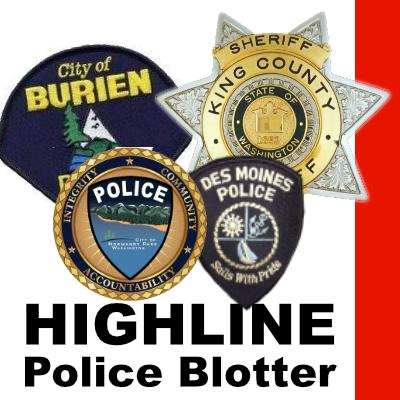 Mon, 07/09/2018
Drive by shooting in Des Moines
Des Moines police are still investigating a drive by shooting in the 21800 block of 30th Ave South. Several shots were fired but nobody was hit.  The investigation continues.
Shooting in SeaTac sends one to hospital
A 23  year old male suffered life threatening injuries in a shooting incident July 4 in SeaTac. He was taken to Harborview Medical Center but the exact circumstances of the shooting are still unclear. The investigation is continuing.