Carnival Days & Flea Market return to Burien May 2-5; Food, fun, and games
Carnival Days & Flea Market return to Burien May 2-5; Food, fun, and games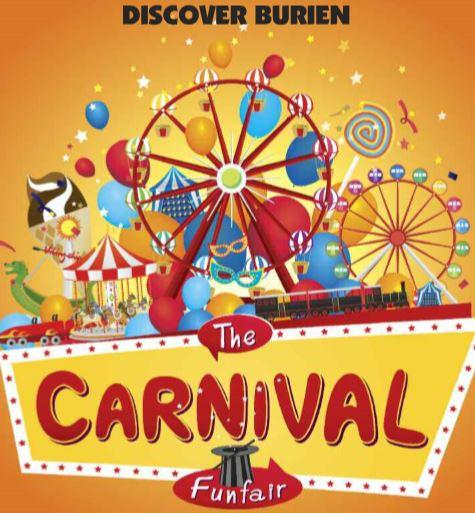 Thu, 04/25/2019
information from Discover Burien
Carnival Days presented by Discover Burien is heading back to Puget Sound Park from Thursday May 2 through Sunday May 5, 2019!
Located in North Burien at 135 SW 126th Street, Carnival Days is fun for the whole family! 
Whether it's trying out a new or old game, taking a ride on the wild side at one of the many attractions, or enjoying entertainment, the Carnival presented by Discover Burien is a crowd pleaser! 
Attendees will once again see the Carnival Flea Market inside the park during the three-day span. Vendors include everything from jewelry to food and more. Vendors change daily. 
Entrance to the Carnival is FREE. Tickets are $4.00 each or $35.00 for 10. For an all-day adventure, the Carnival Pass bracelet offers unlimited rides and is available for $28. 
Event Hours

Thursday May 2 – 3pm to 10pm
Friday May 3 – 3pm to 10pm
Saturday May 4 – 11am to 10pm 
Sunday May 5 – 11am to 10pm
Puget Sound Park is a beautiful 5-acre park, making it an ideal location for the carnival. Thank you to the City of Burien Parks and Recreation Department for their support of this event. 
For more information, please visit discoverburien.org/events or call (206) 433-2882.