Burien Arts presents Shakespeare in the Park Aug. 3
Burien Arts presents Shakespeare in the Park Aug. 3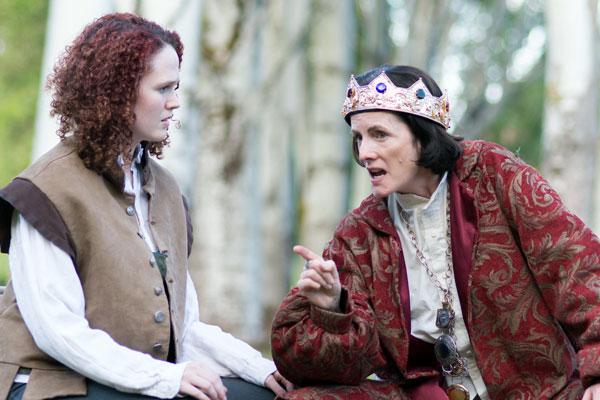 Burien Arts
Tue, 07/30/2019
information from Burien Arts
We are pleased to present Shakespeare in the Park 2019, opening with Henry IV, Part  2, produced and directed by Greenstage.
 

When: Saturday, August 3, at 7:00 PM

Where: Lake Burien School Memorial Park, 1620 SW 149th St, Burien. Bring your lawn chairs or blanket and picnic. Restrooms and children's play equipment are available.

Cost: Free. Donations to Burien Arts appreciated.
What does it take to be a good leader? A good father? A good son? A good human being? King Henry IV, Part 2, deals with these eternal questions.

Seriously ill and fighting off a rebellion, King Henry IV is additionally worried about the fitness of his son, Prince Hal, to be king. He may need to assume the crown soon. Hal has spent his teen years hanging out in taverns with a lowlife crowd. In particular, the wily older Falstaff has been a bad influence on the young prince.

The rebels have lost a big battle and are assembling to fight again.  Will they succeed? Can Prince Hal become a responsible king of a divided country?

You may recall that we presented King Henry IV, Part 1, last summer. Part 2 is the third play in Shakespeare's eight-play cycle of history plays chronicling the reigns of Richard II, Henrys IV, V and VI, and culminating with Richard III.
For more about Burien Arts, visit our website at http://www.burienarts.org
.