Kennedy steamrolls Kentwood 69-36
Kennedy steamrolls Kentwood 69-36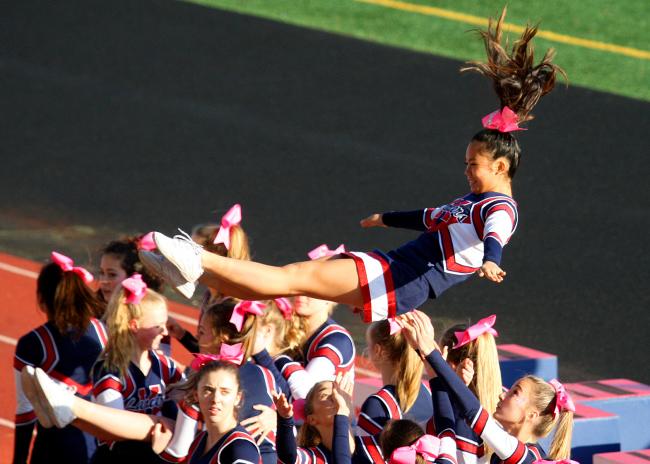 Kurt Howard
Mon, 10/28/2019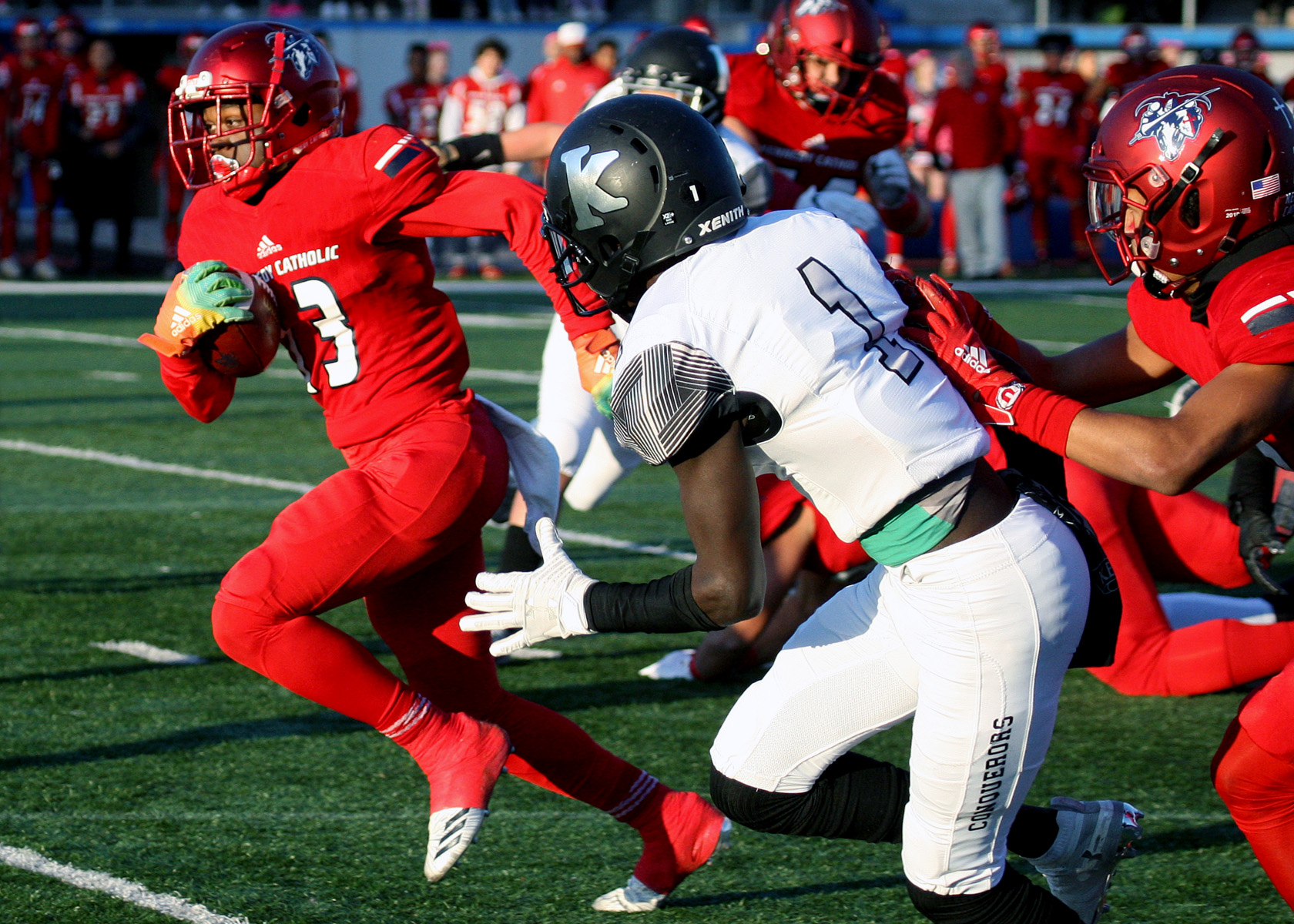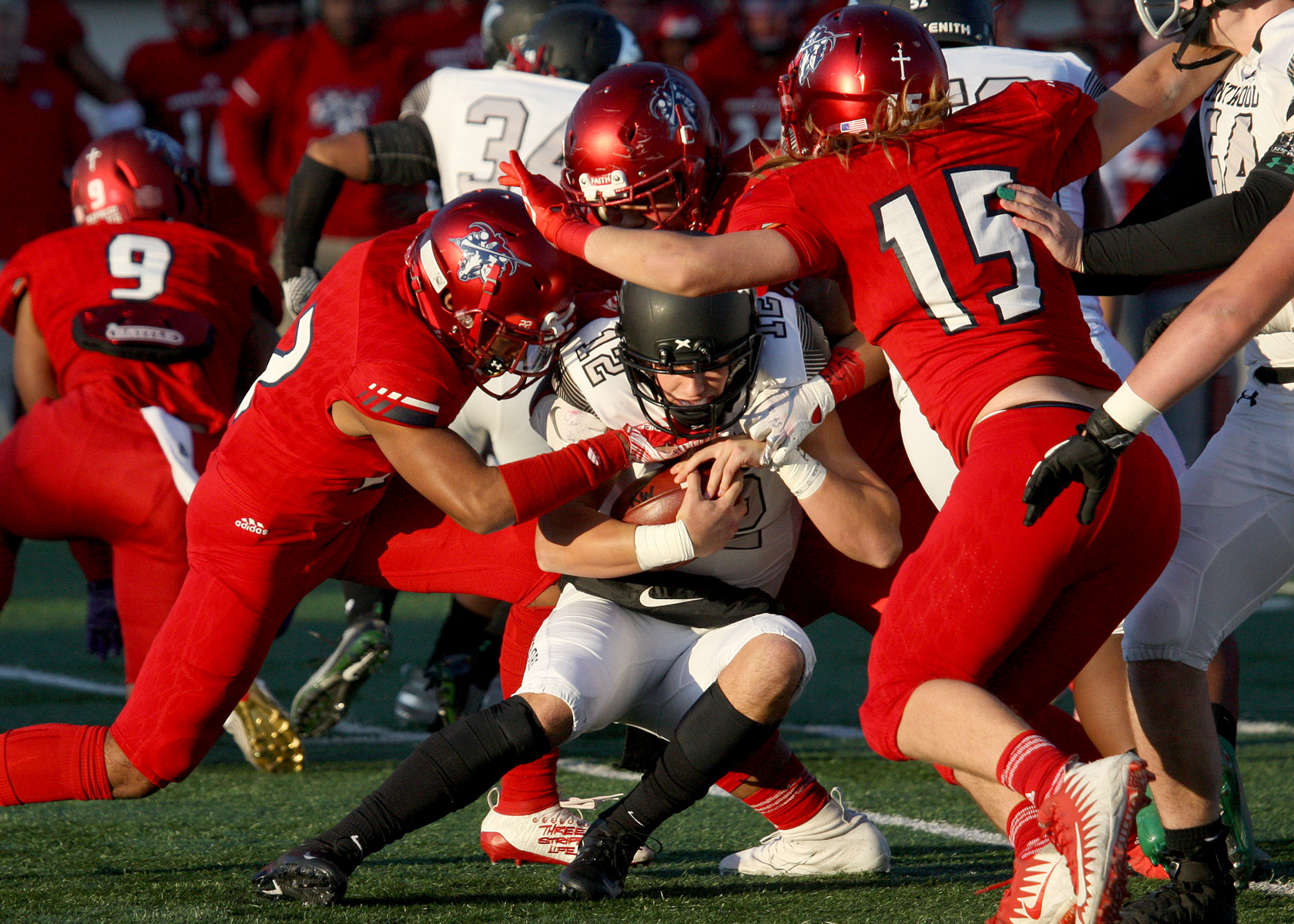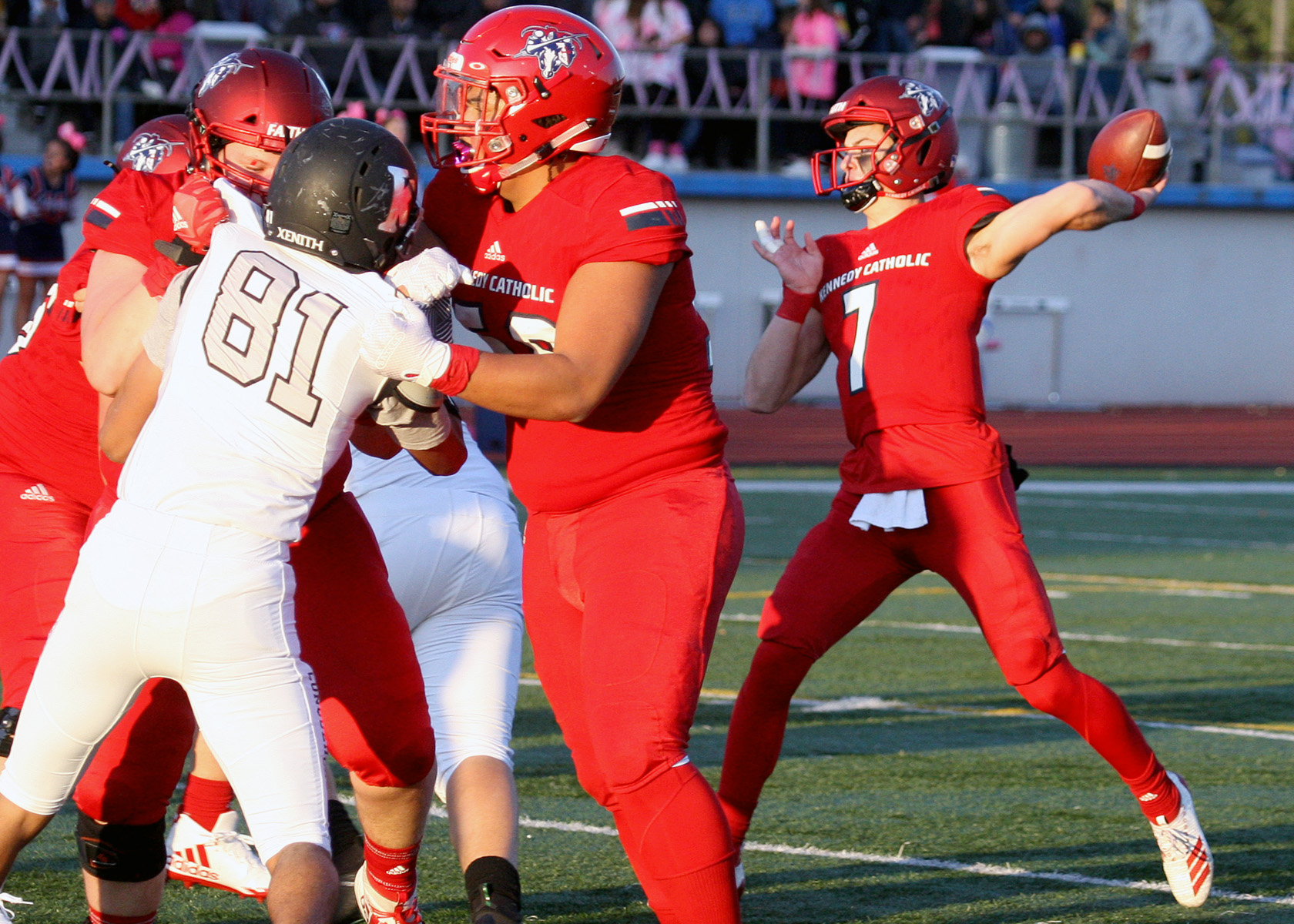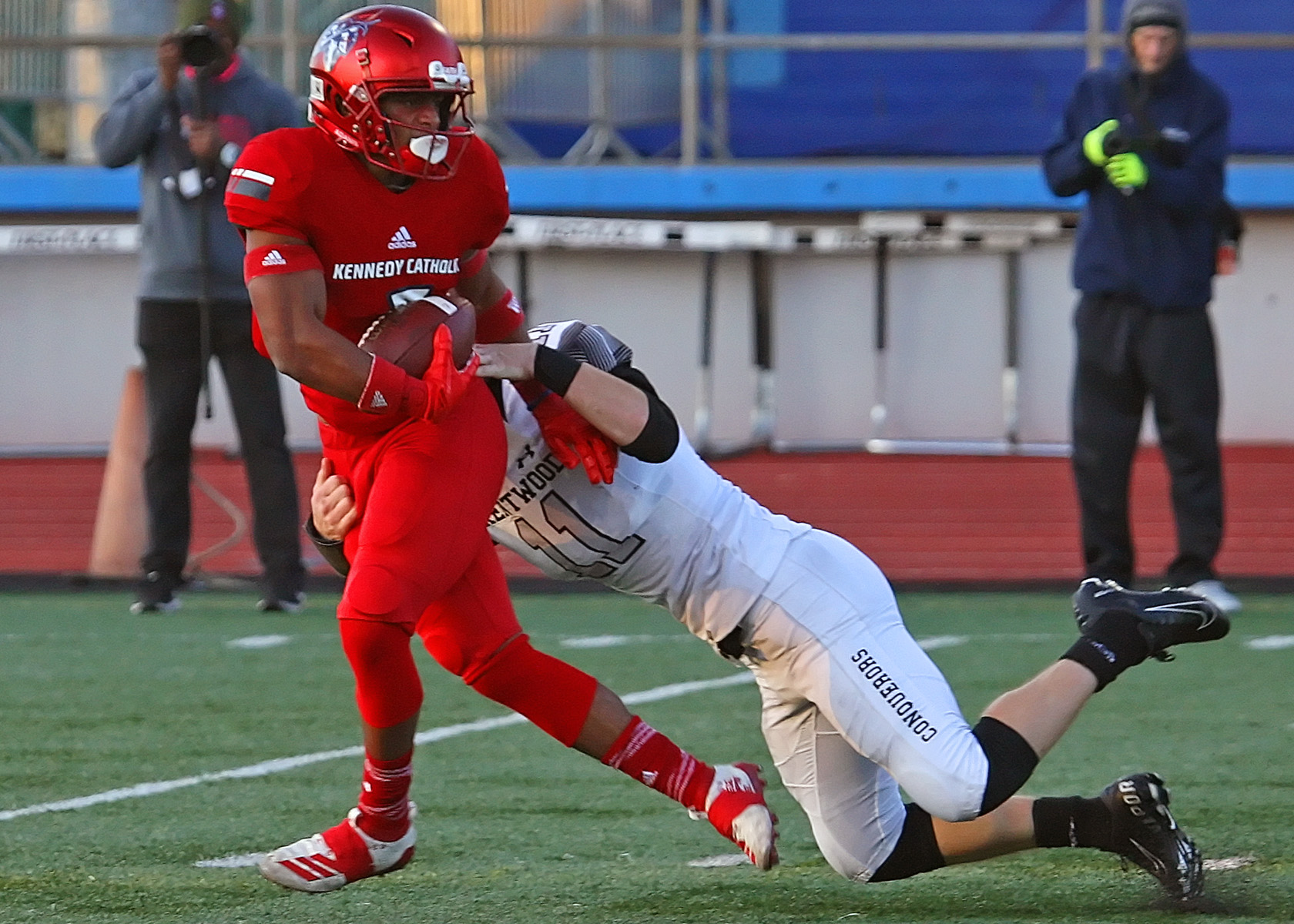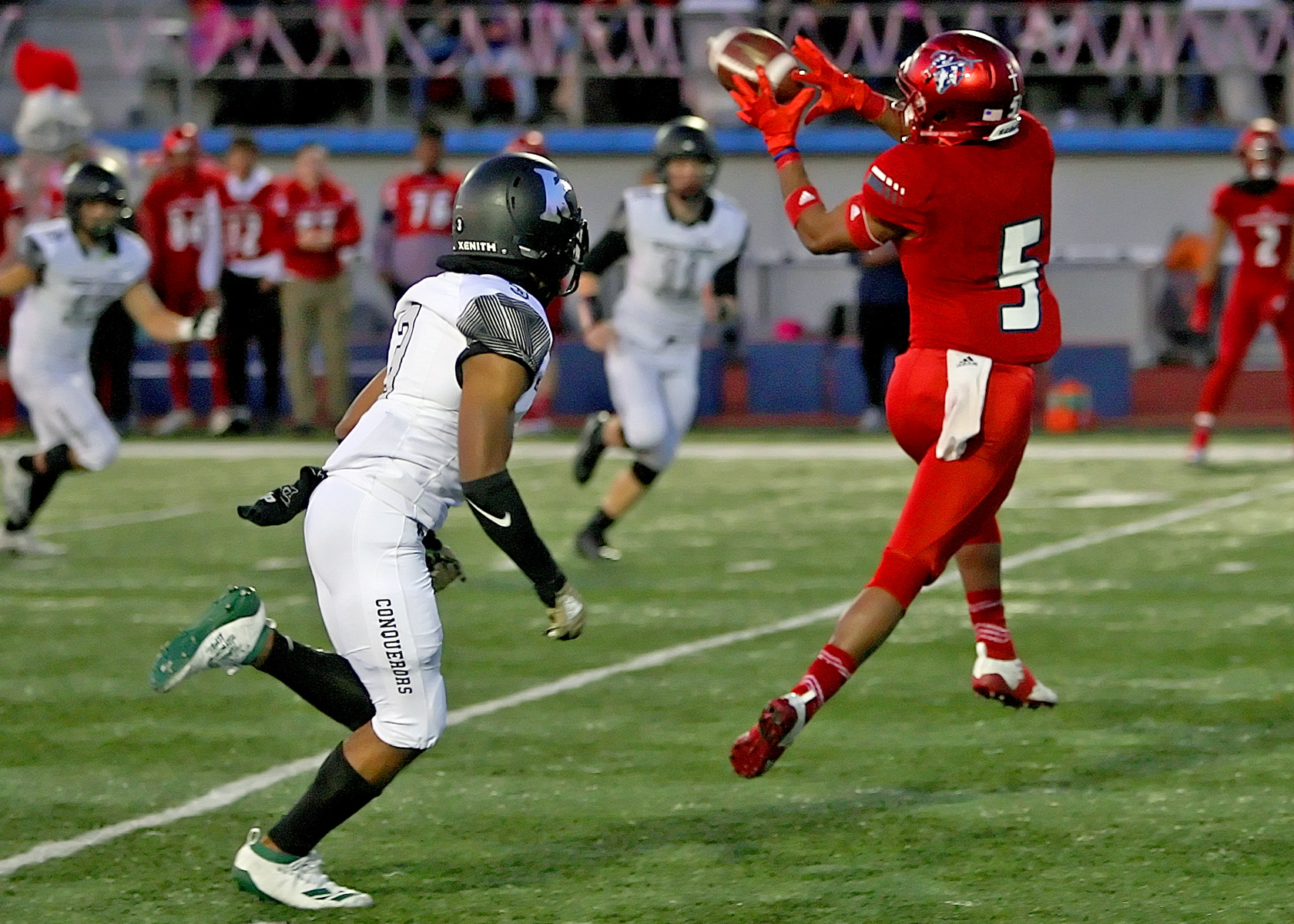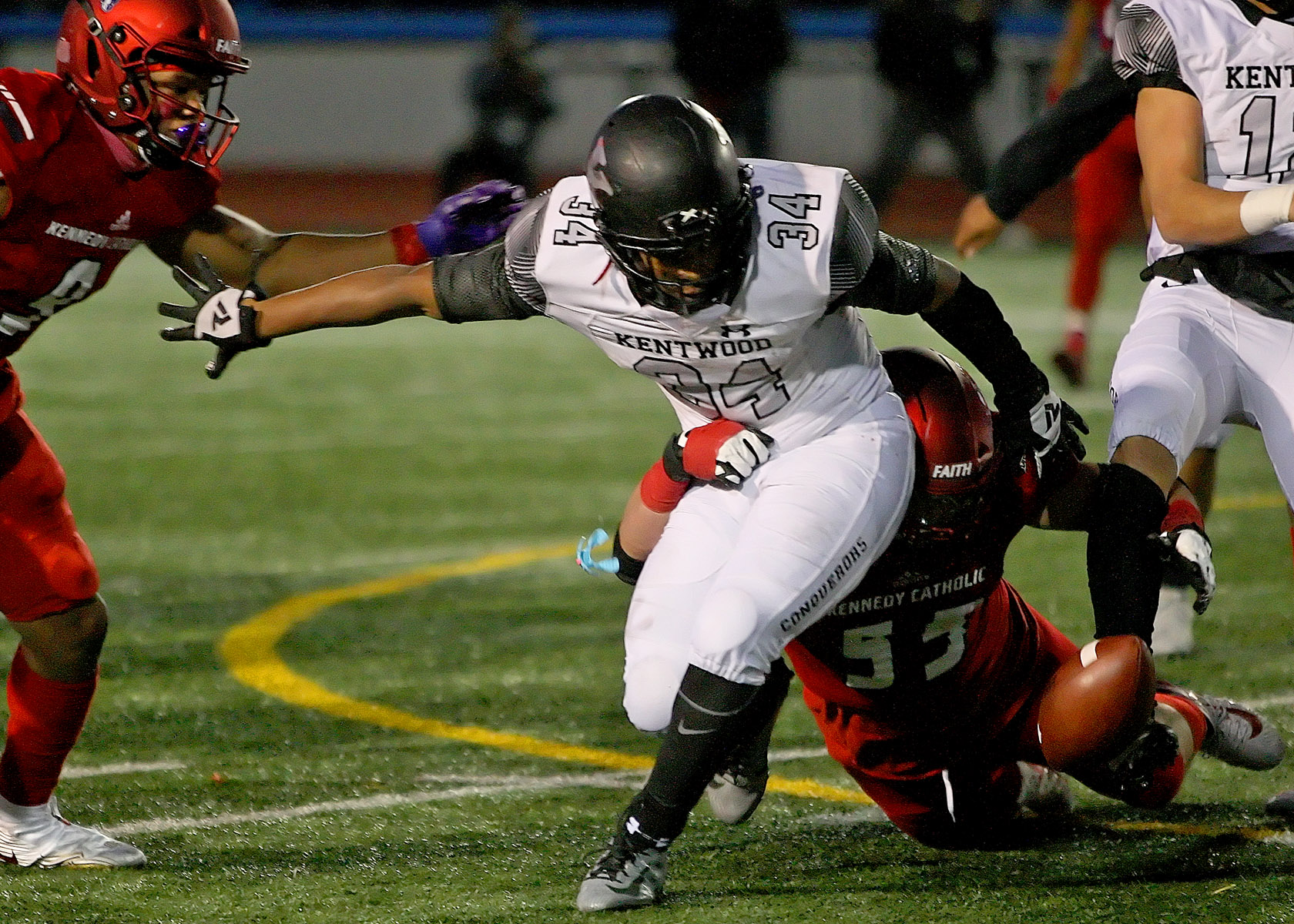 By Tim Clinton
SPORTS EDITOR
Kennedy Catholic claimed an outright North Puget Sound League Mountain Division championship Saturday by clobbering the Kentwood Conquerors, 69-36 at Highline Memorial.
The Lancers improved to 8-0 overall and finished with a 5-0 division mark ahead of Kentwood's 4-1.
Kennedy hosts Valley Division champion Federal Way for the NPSL's No. 1 and No. 2 state berths at 7 p.m. Friday at Renton Memorial.
Ballard 49, Bainbridge 20
The Beavers also stand at 8-0 overall following Friday's victory.
They host Ingraham for a Metro League playoff at 5:30 p.m. Friday at Seattle Memorial.
Ballard beat the Rams by a 29-13 score earlier this month.
Mt. Rainier 42, Kent-Meridian 0
The Rams wrapped up an outright NPSL Sound Division title with Friday's road win over the Royals.
Mount Rainier (4-0, 6-1) goes on the road again Friday for a 7 p.m. NPSL playoff game at Mountain Division No. 3 Enumclaw at the Fair Grounds (Pete's Pool).
Chief Sealth 38, Roosevelt 23
The Seahawks evened their overall record at 4-4 with Friday's victory over the Roughriders at Seattle Memorial.
Sand Point 56, Evergreen 6
Evergreen fell to its visitors from Idaho in a non-league game Friday.
Rainier Christian 42, Seattle Lutheran 0
The Saints took a loss in SeaTac League play Saturday.