Woodinville grounds Kennedy title hopes
Woodinville grounds Kennedy title hopes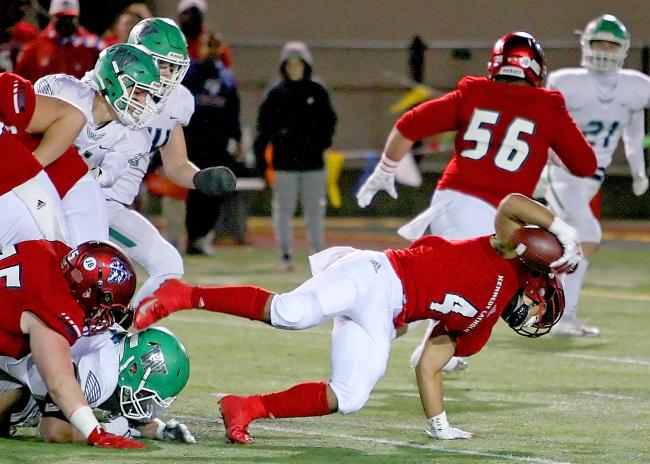 Kurt Howard photos
Mon, 11/25/2019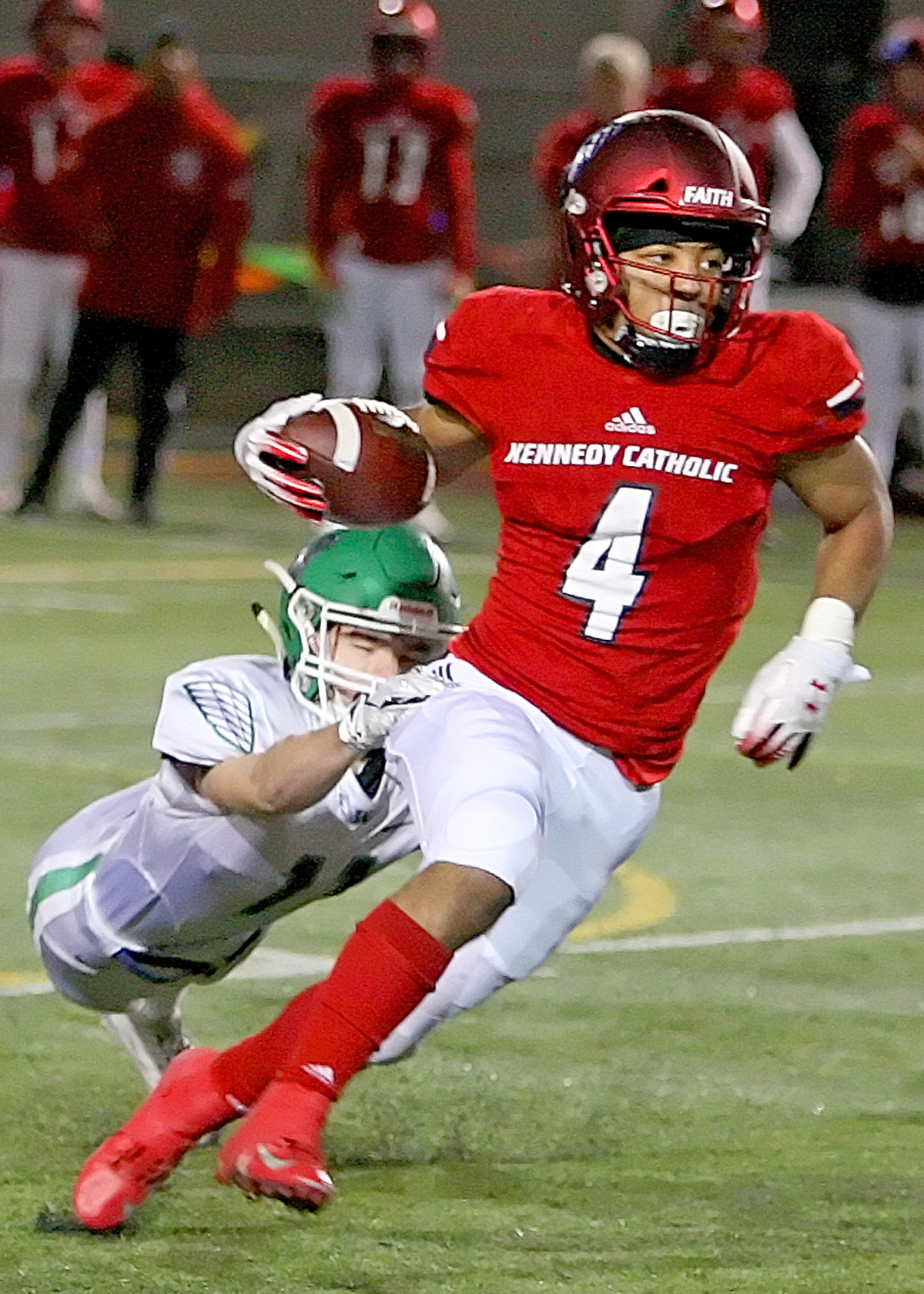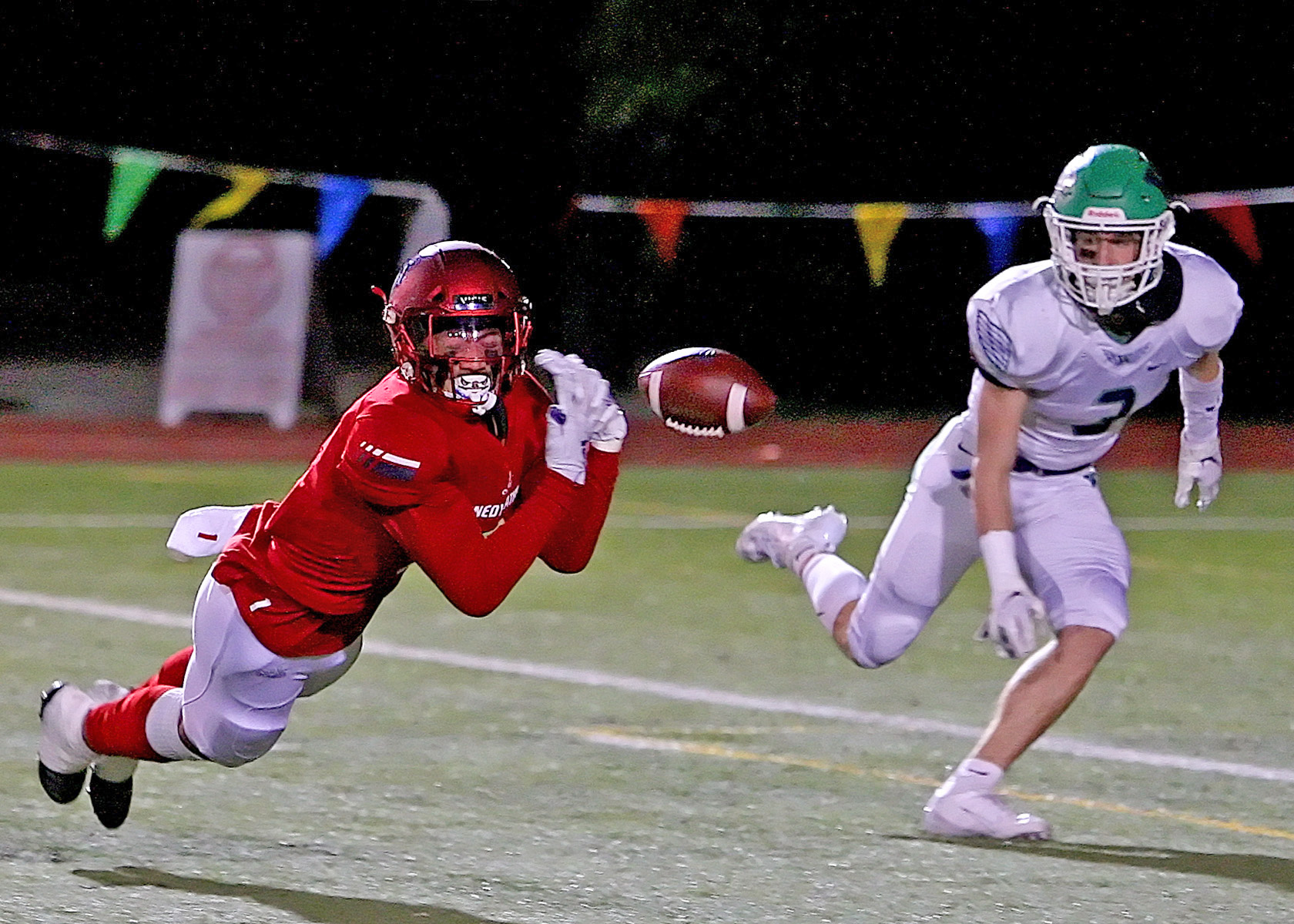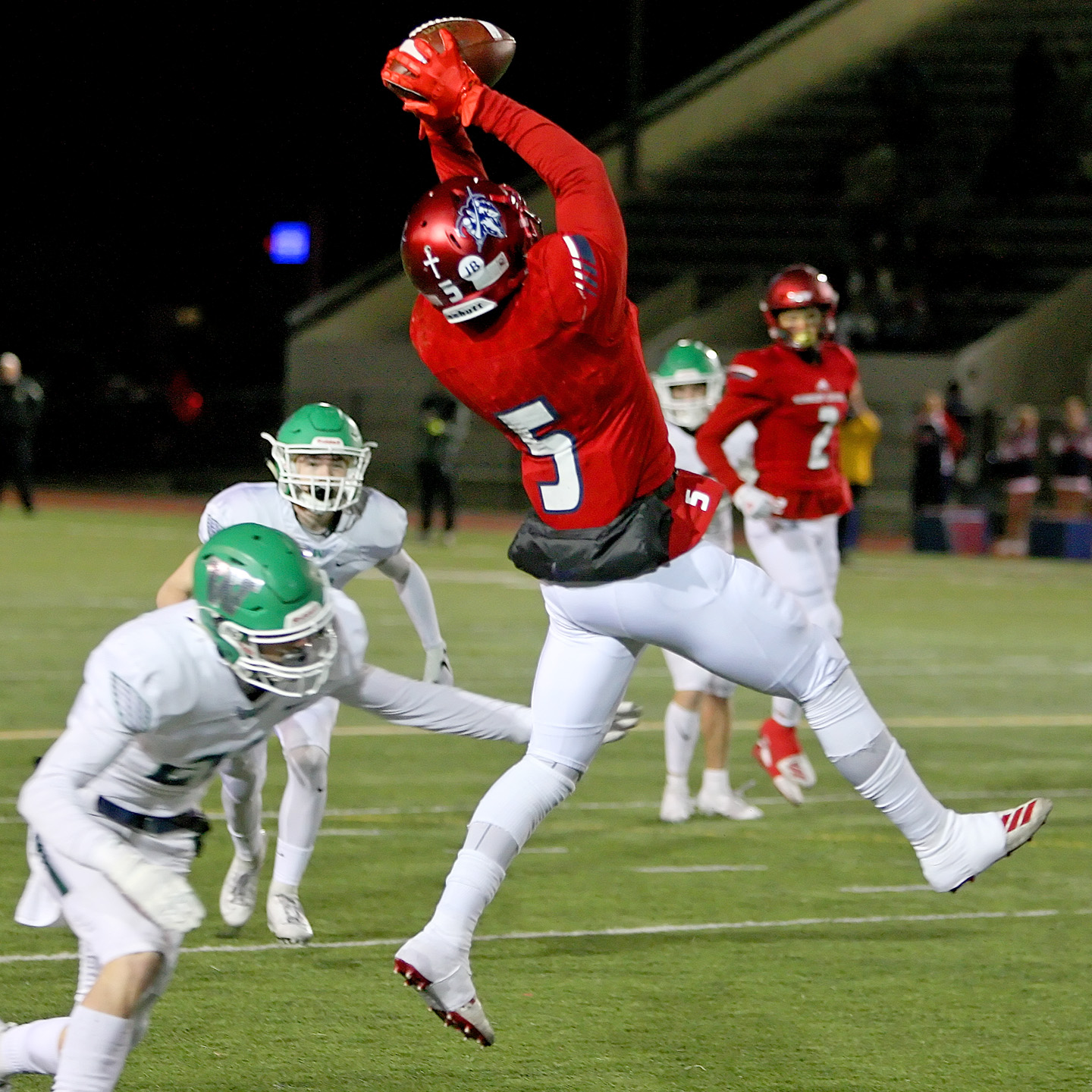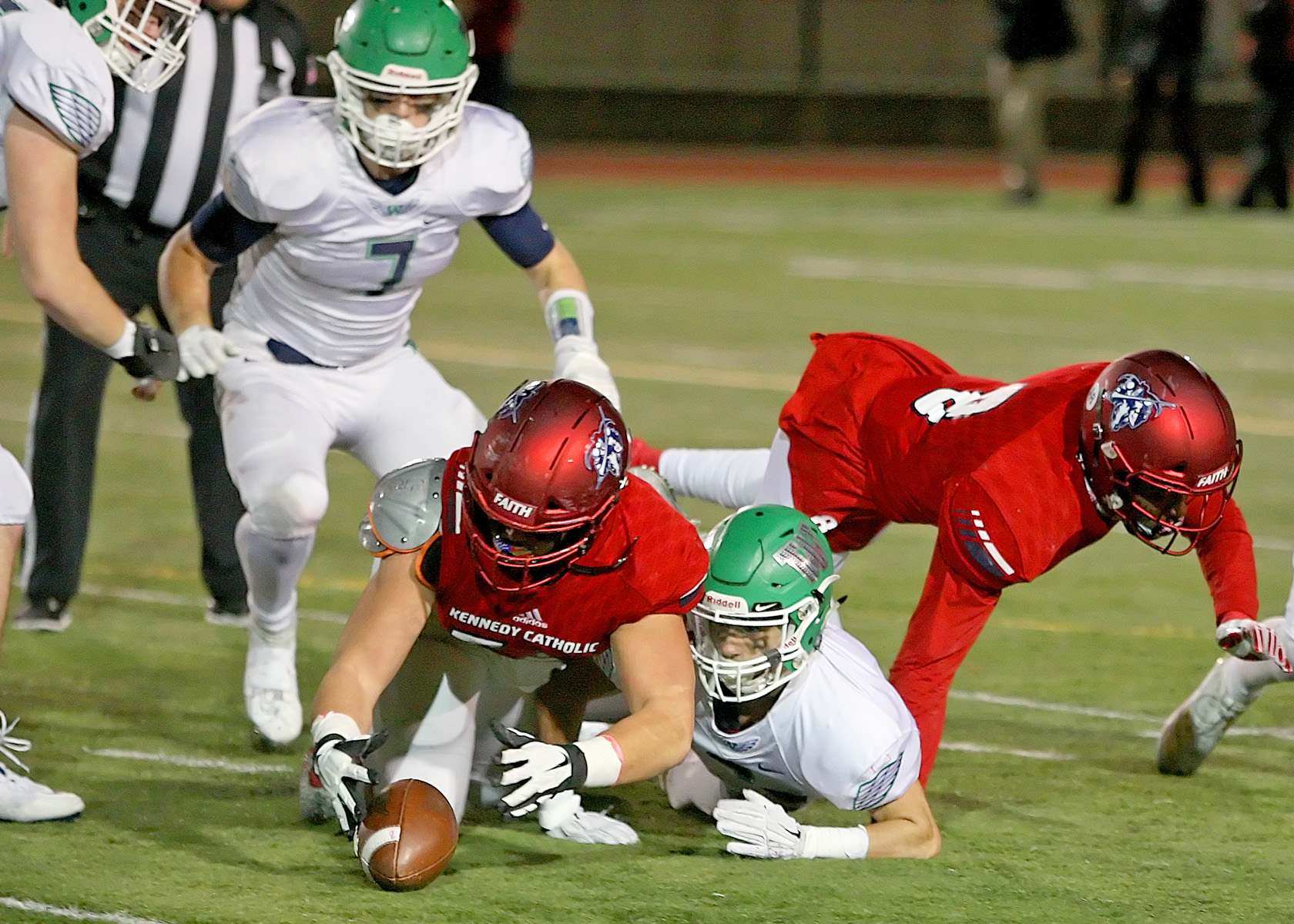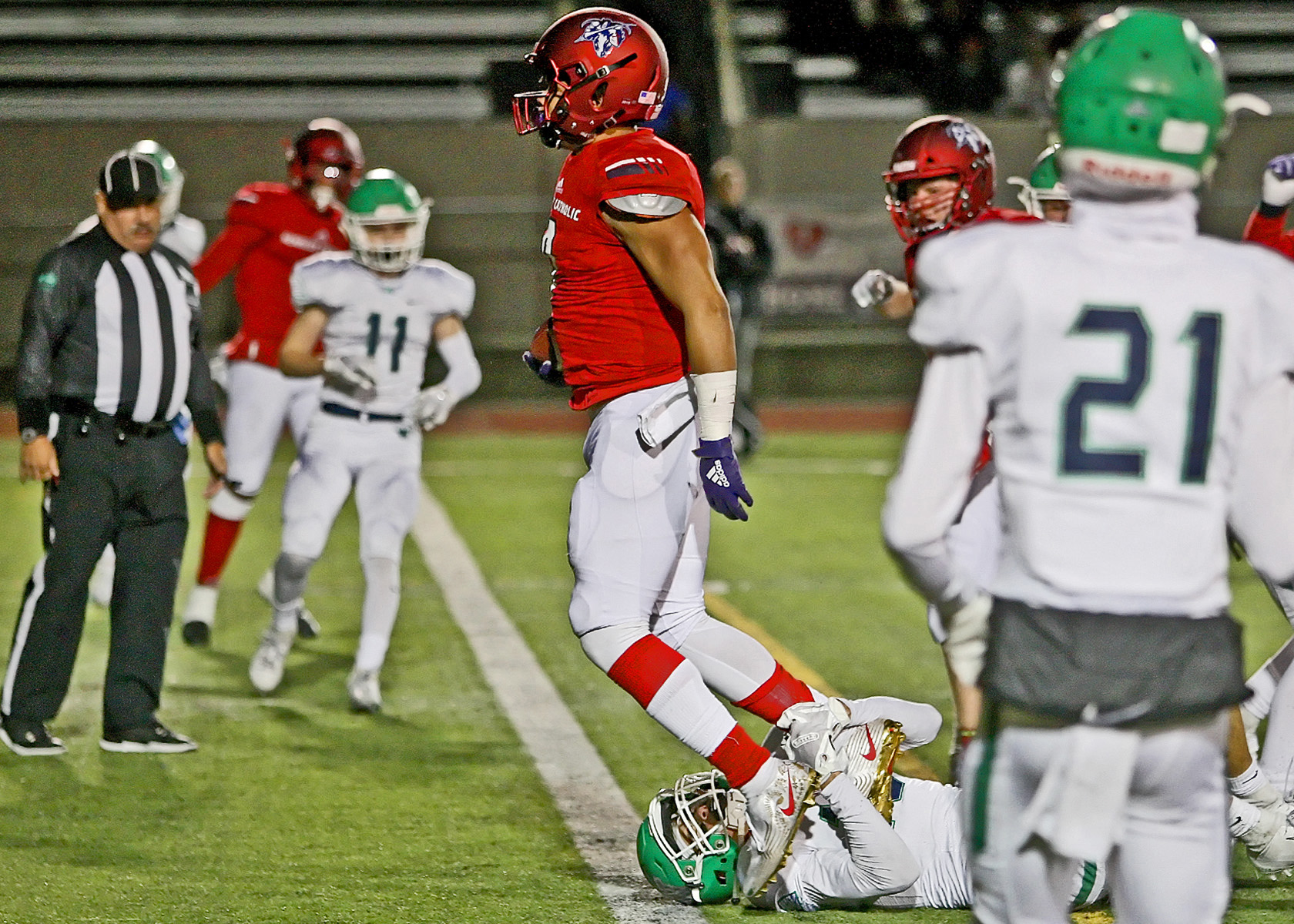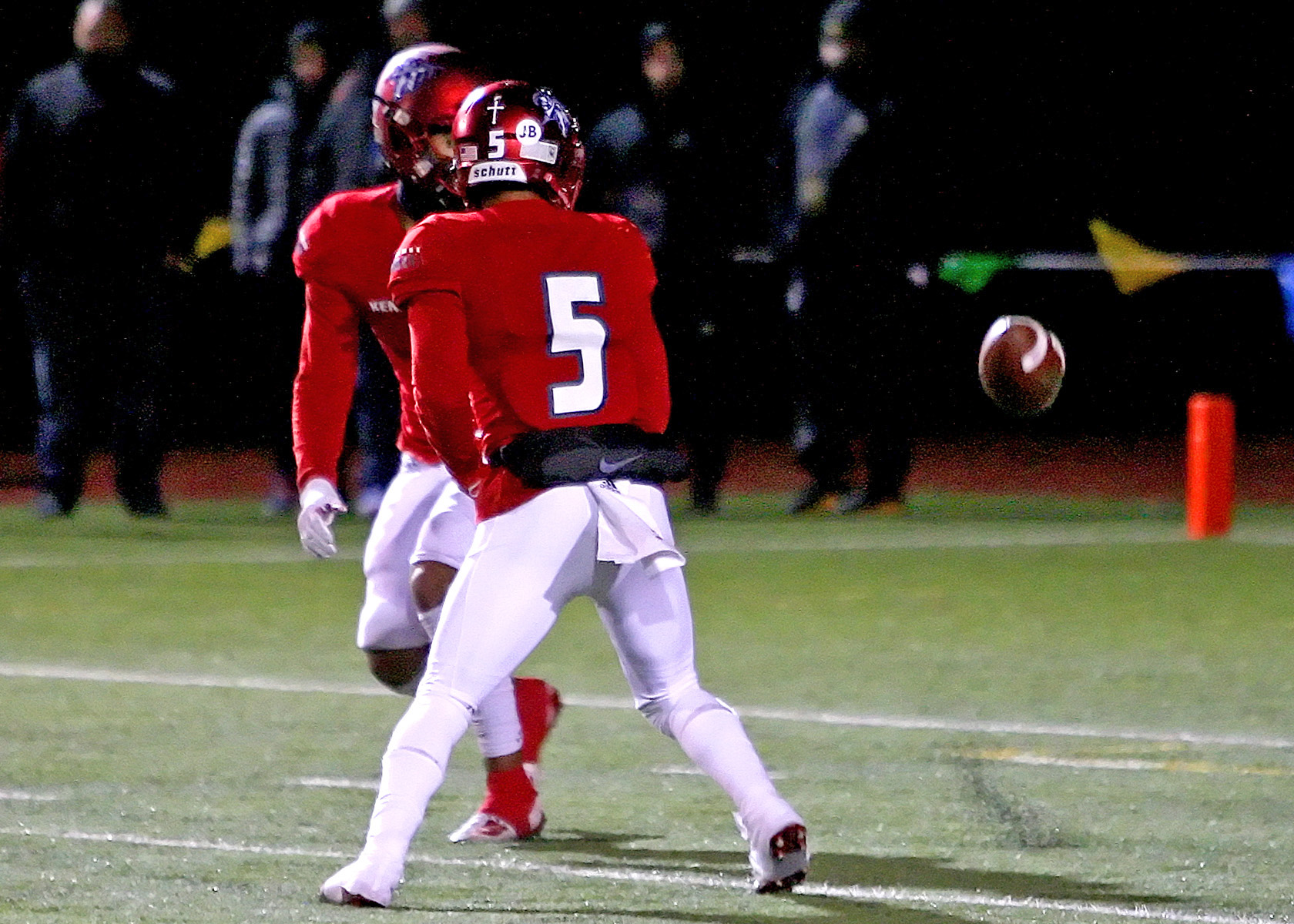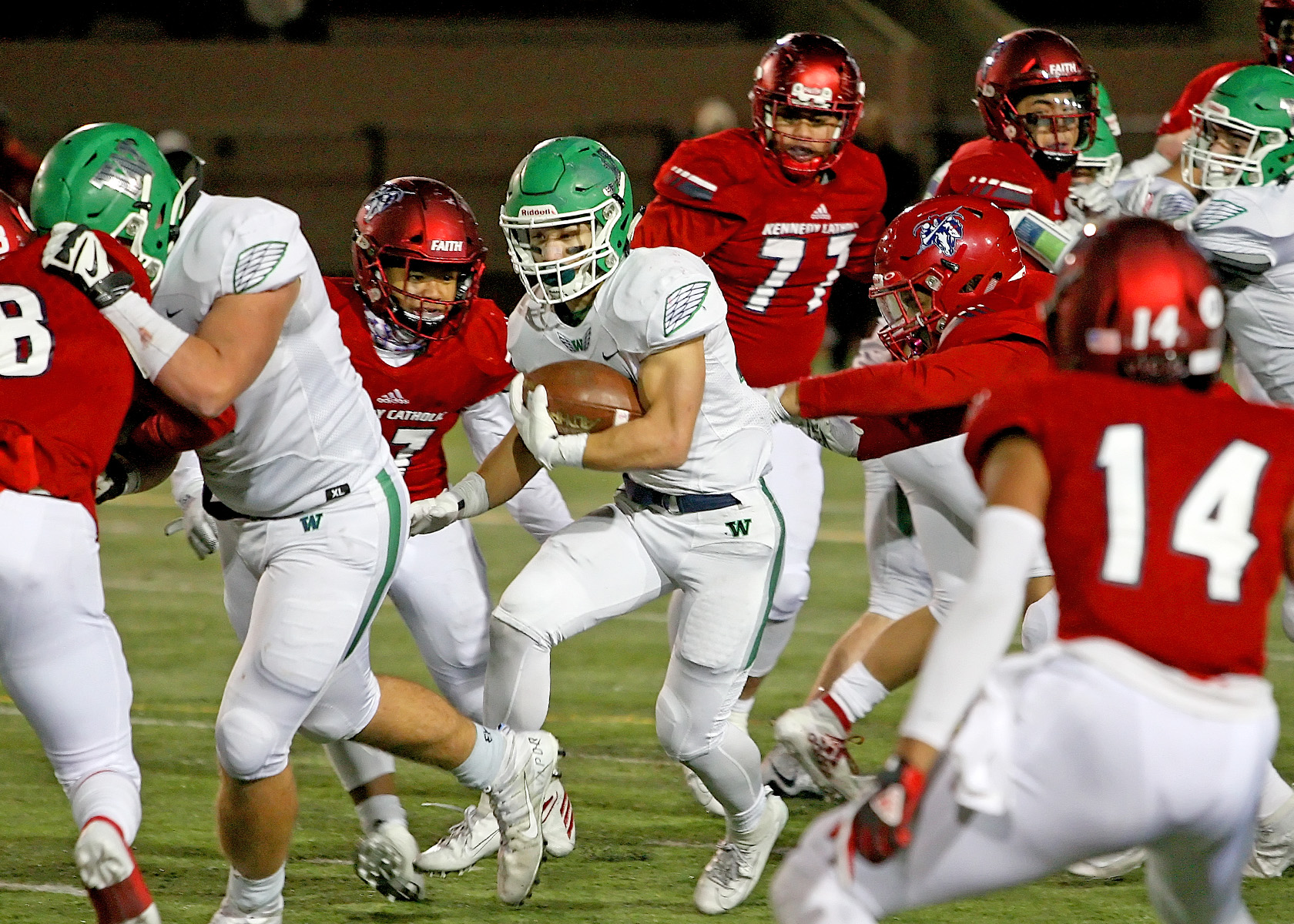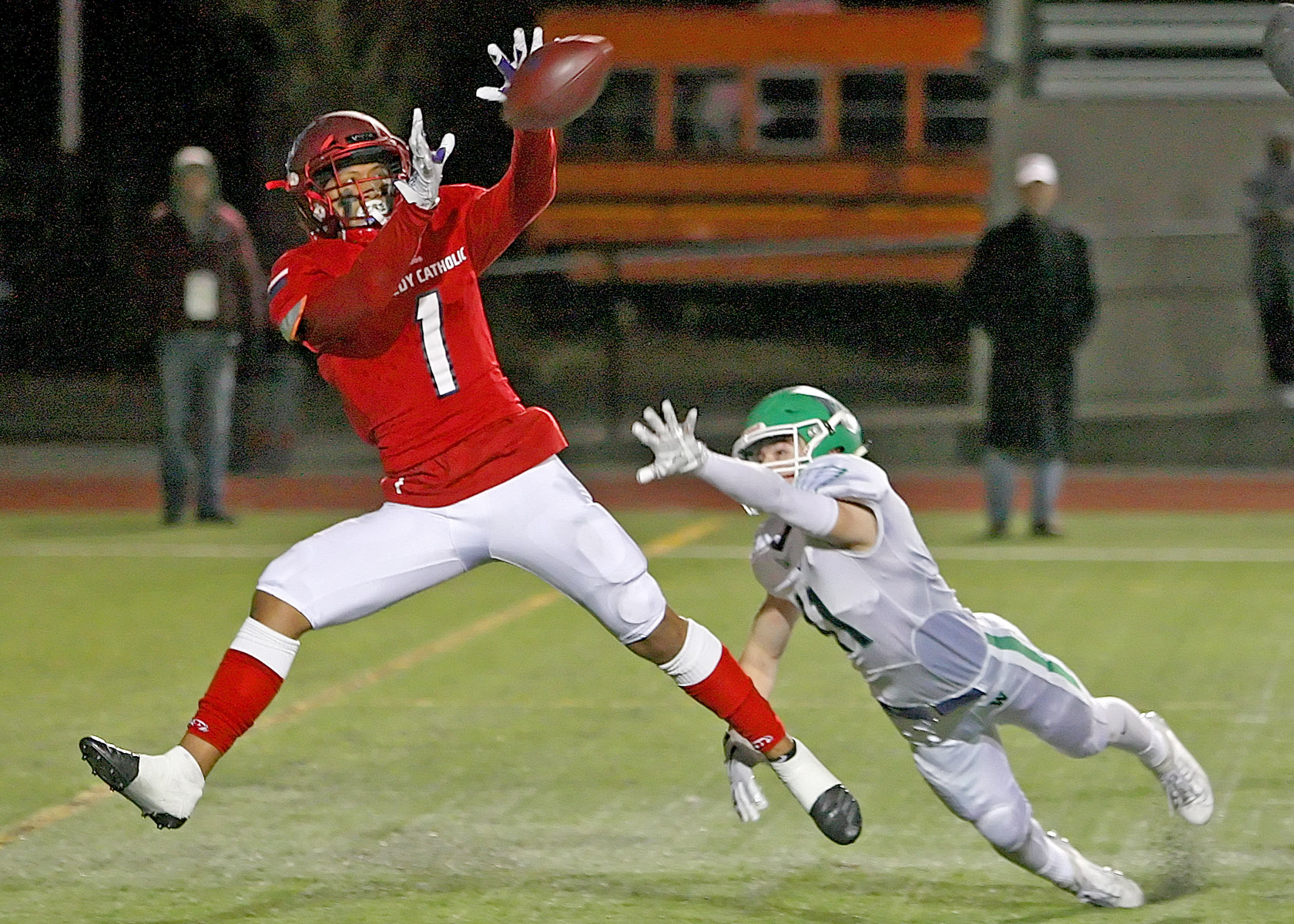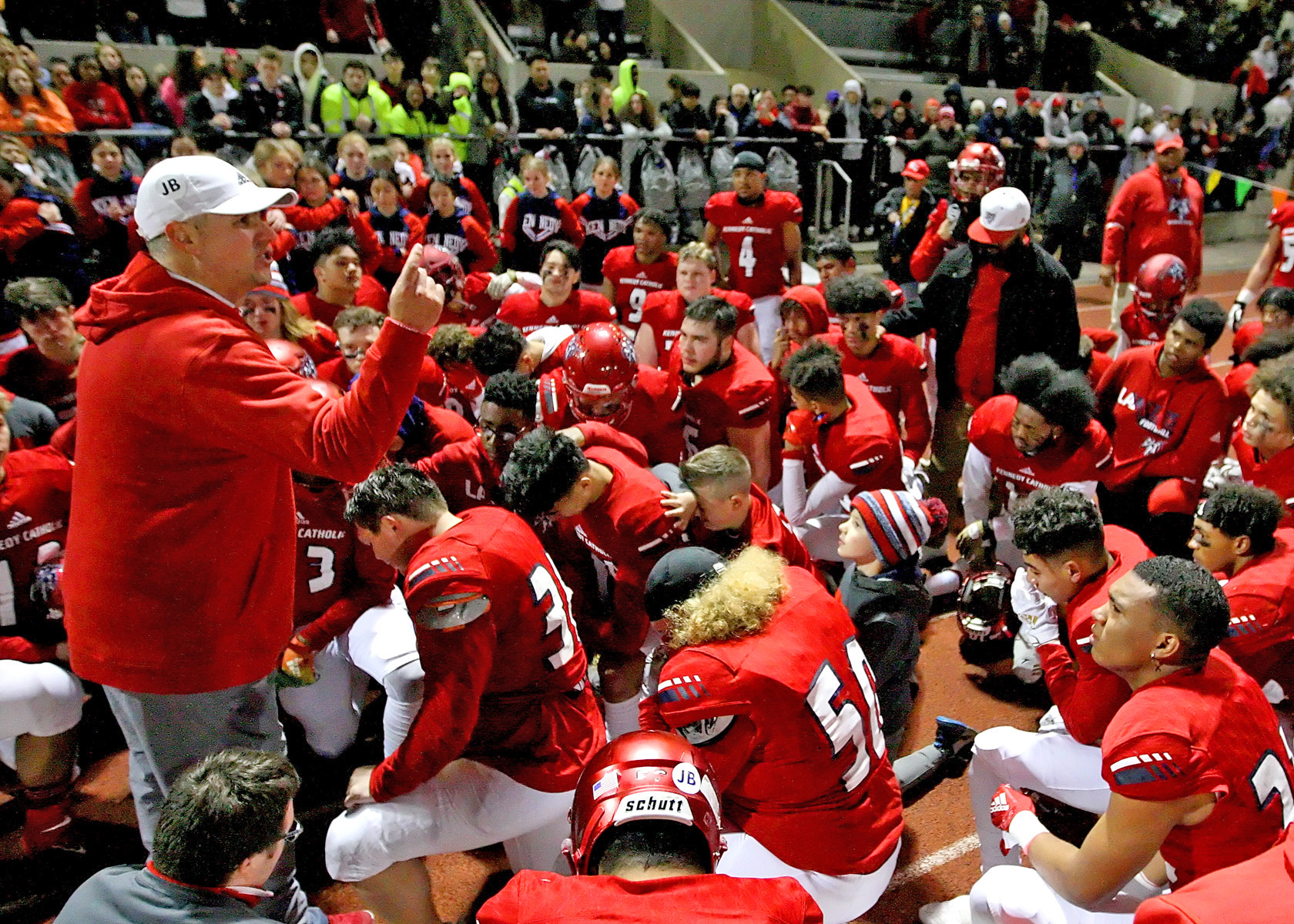 By Gerardo Bolong
CONTRIBUTING WRITER
RENTON - Eighth- seeded Woodinville of the KingCo League displayed excellence on both sides of the ball early in a 55-42 4A state football quarterfinal upset of top seed Kennedy Catholic of the NPSL on Sat., Nov. 23.
After the shocking victory the Panthers fly into a rematch with Bothell (10-2) which handed Woodinville (11-1) its only loss.
The Lancers (11-1) concluded a fine season that KC coach Sheldon Cross observed with pride.
"It was a great season," he said. "I just told them, 'Keep your head high. That was a heck of a season. It's more about what we did to get here. It wasn't about the scoreboard. Love for each other.' That's a heck of a team over there. They played really well. I think they can win the whole thing. Give credit to them. They just outplayed us. Zaire (Lozolo) played his butt off."
The first clue that Kennedy Catholic would encounter extra impediments occurred on the opening kickoff.
Shocking most people in attendance, the Lancers recovered an onside only to have it nullified by an offside penalty on KC.
A re-kick gave the Falcons the ball on the 40 yard line.
From there, Woodinville began its pattern for victory.
With the offensive line strongly asserting itself, running back Joey Johnson went through big holes and quarterback Noah Stifle passed well for medium range gains against man-to-man coverage as the Falcons pounded their way down field.
Carter Smith's seven yard touchdown catch off play action set the tone and led to a 7-0 Woodinville lead just more than two minutes into the game.
Sam Huard paced a Kennedy Catholic drive from its own 37.
Effectively using Zaire Lozolo as a receiver and running back, the Lancers reached the Falcon 25 before the Woodinville defense made a big play.
Joshua Spencer intercepted the ball at the 11 yard line and took it 89 yards to the house as Woodinville posted a 14-0 margin at Renton Memorial Stadium.
For the most part, WHS was limiting the long range pass completions.
With Johnson continuing to rack up rushing yards against an embattled Lancer defense, Stifle scored from three yards out near the end of the quarter.
On the second play of the second quarter, Johnson hailed in s touchdown pass from 24 yards out.
The Lancers took advantage of a fumble recovery to narrow the deficit to 28-6 with a Junior Alexander score.
Following a 29-yard field goal by Blake Glessner, Kennedy Catholic narrowed the gap again by way of an Alexander 25-yard TD catch for a 31-13 score. 
Back came Woodinville to march 67 yards in eight plays, capped by a 42-yard slant pass touchdown to Cage Schenk. 
The Falcons made the halftime score 41-13 on Glessner's 45-yard field goal. 
In the second half, the Falcons continued to grind out yards to also eat up the clock and eventually built up a 55-27 distance before Huard and company closed in to 55-42. 
"We just came out slow," said Alexander, who was outstanding as a receiver. "It hurt us in the long run, but we stayed in the fight." 
Huard led the way for the Lancers on 34 of 50 passes, including three touchdown passes and a two-point conversion catch. 
Senior Sav'ell Smalls scored three touchdowns. 
For Woodinville, quarterback Noah Stifle finished 11 of 19 for 183 yards and three touchdowns while adding 60 yards on 12 carries, including a pair of rushing touchdowns. 
Shenck led the Falcon receiving corps with 113 yards on seven receptions.
Running back Joey Johnson dominated the action with 185 yards on 28 carries plus two touchdowns. 
"He's the best running back I've played with," said Stifle. "It's good to see him succeed like this."