Foster boys post league win, take down Highline
Foster boys post league win, take down Highline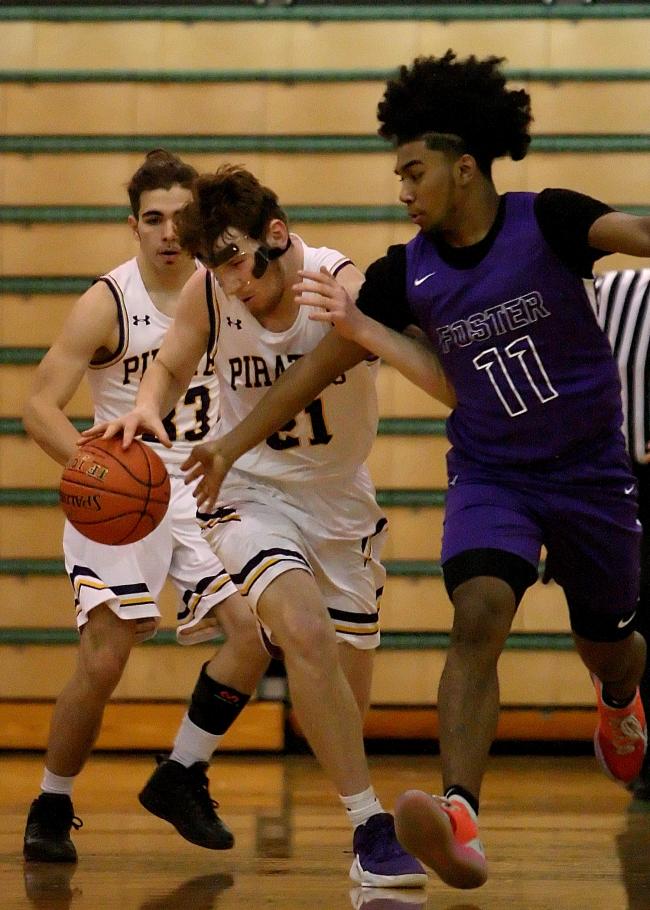 Kurt Howard photos
Sun, 01/05/2020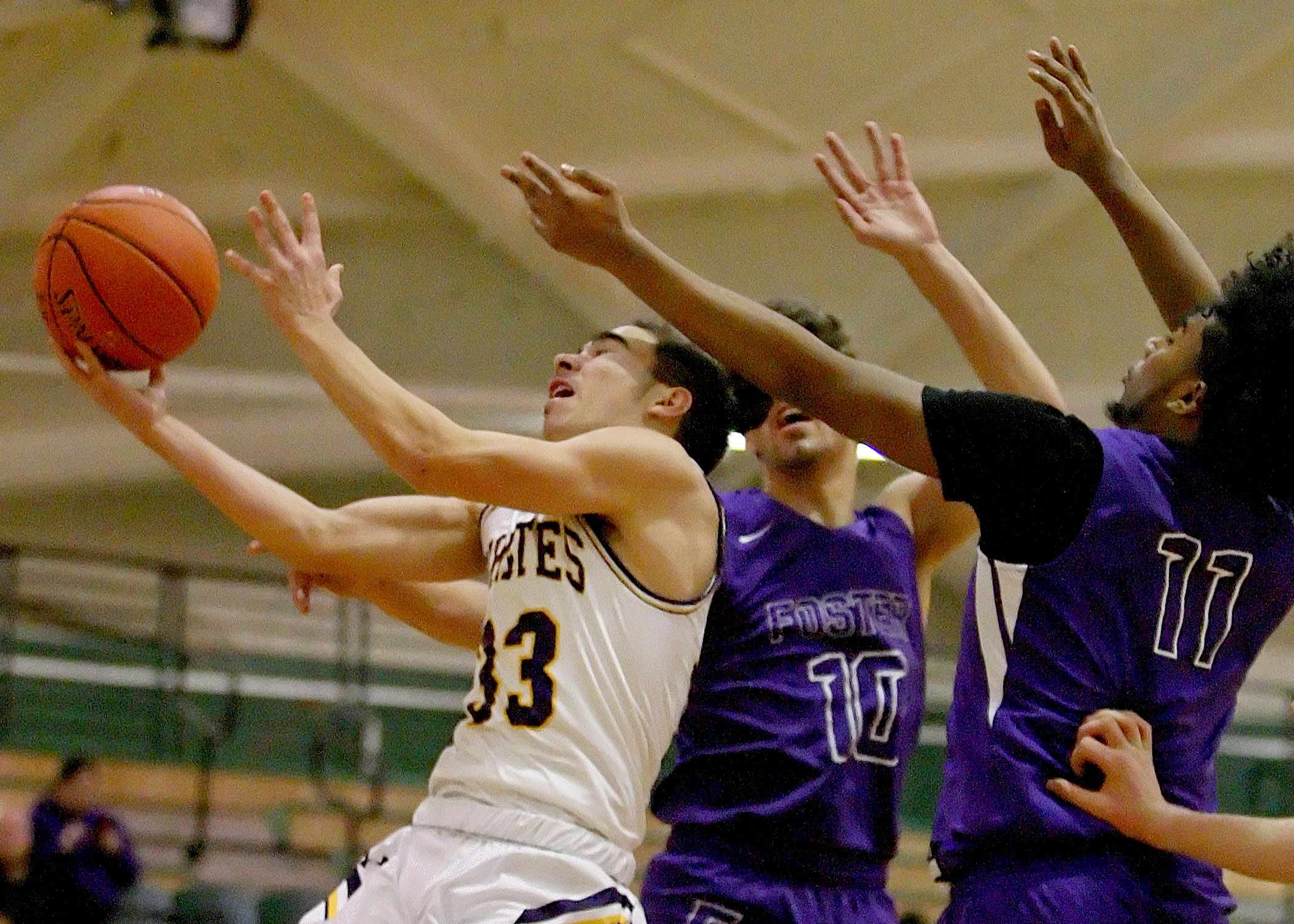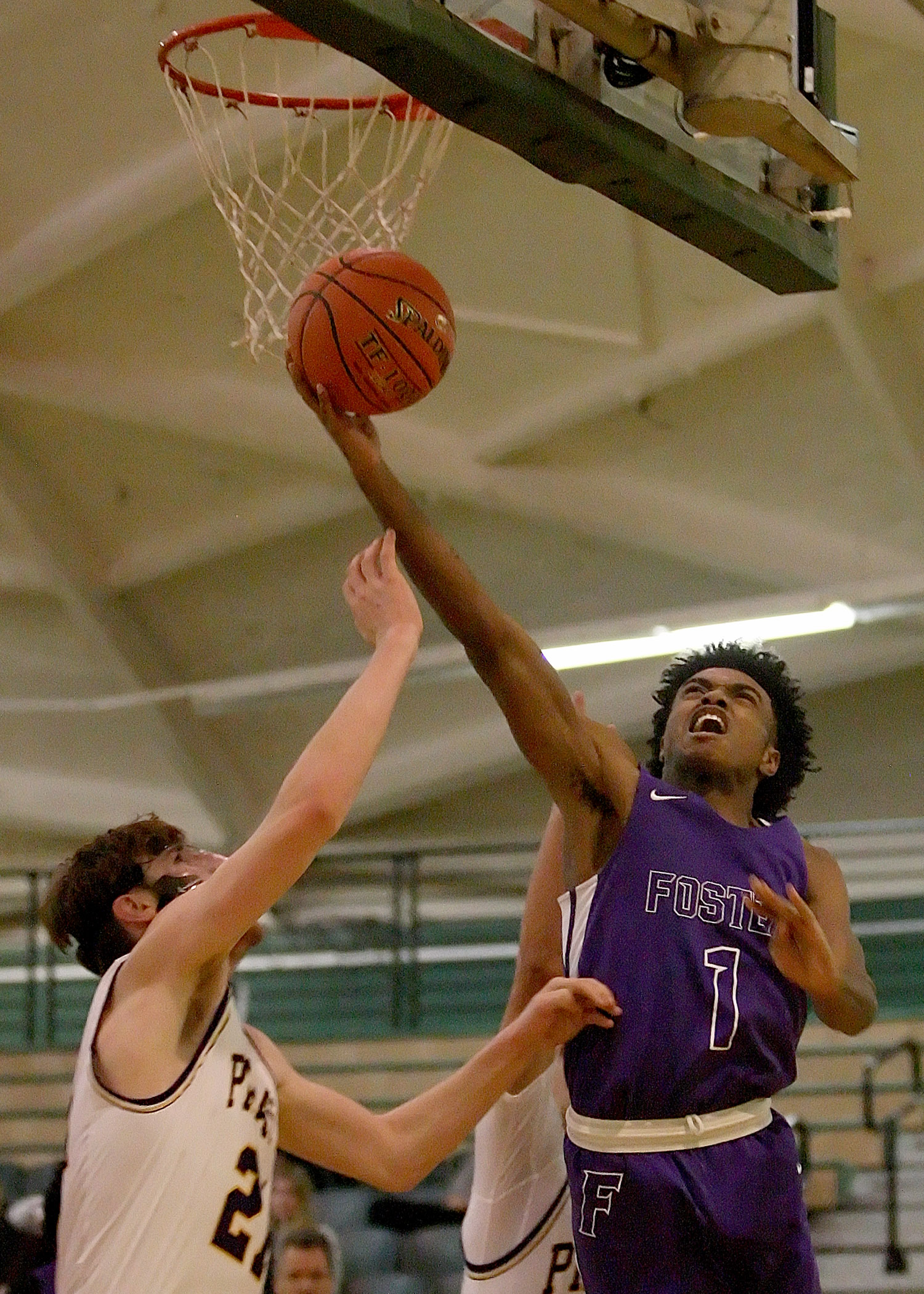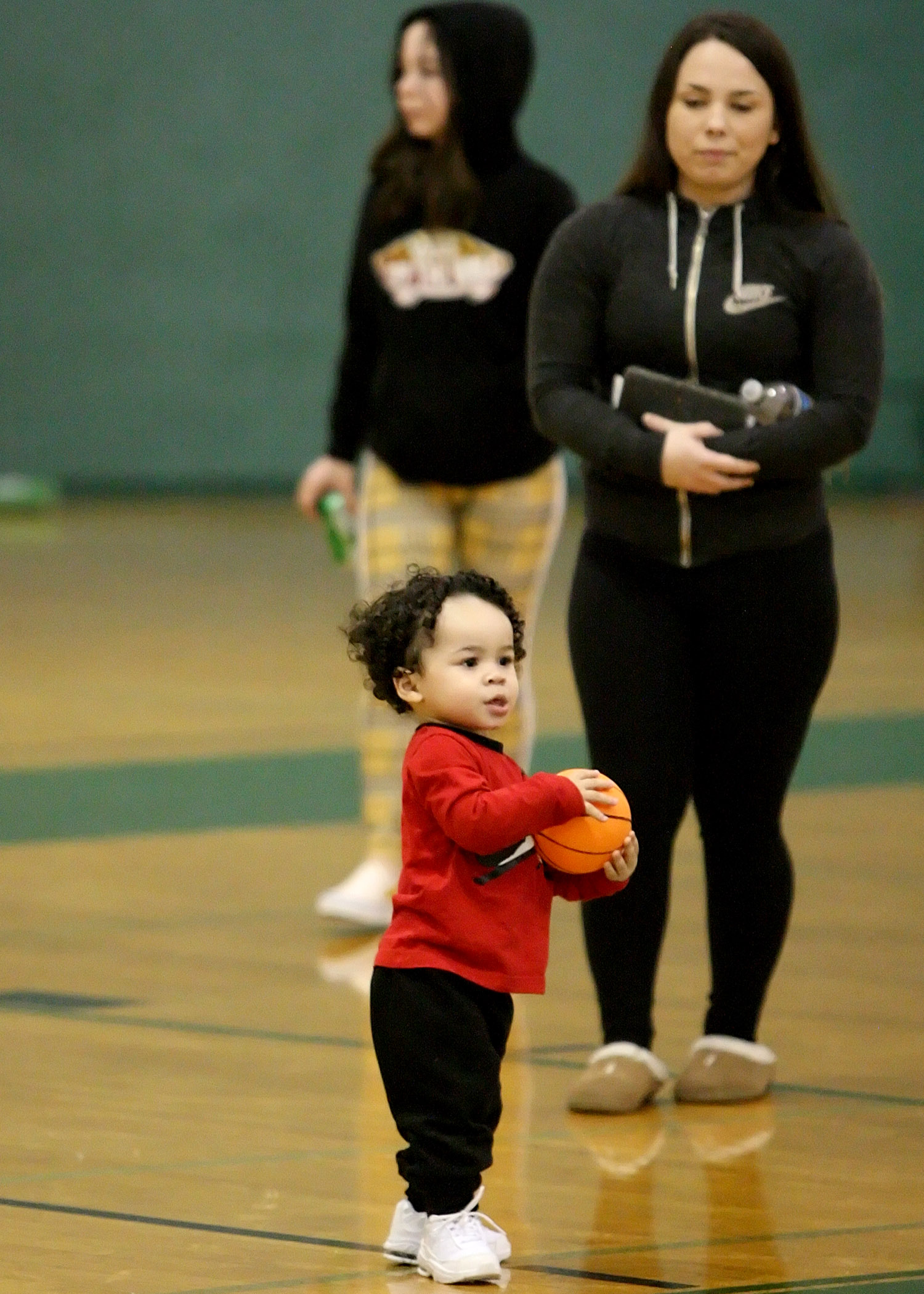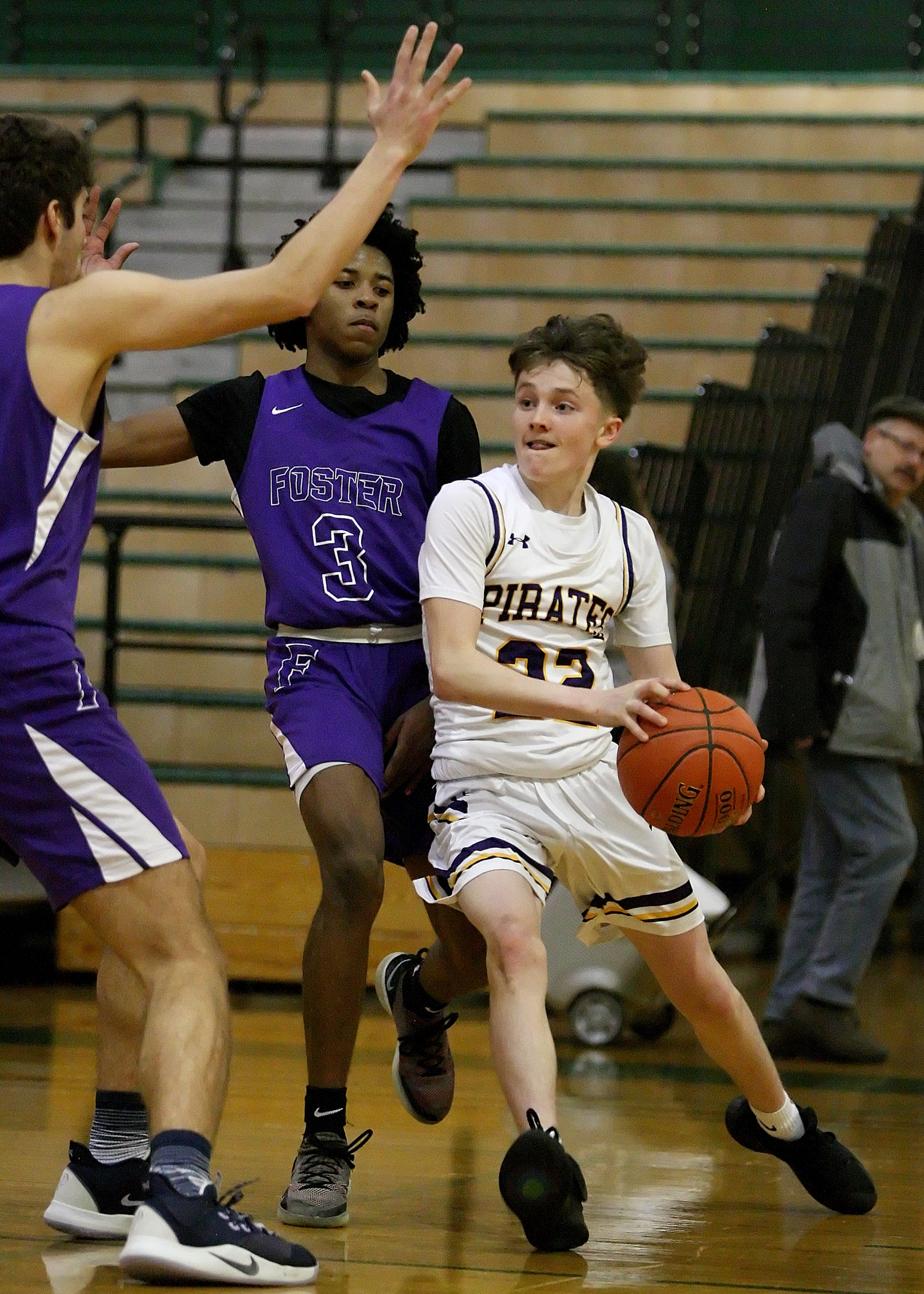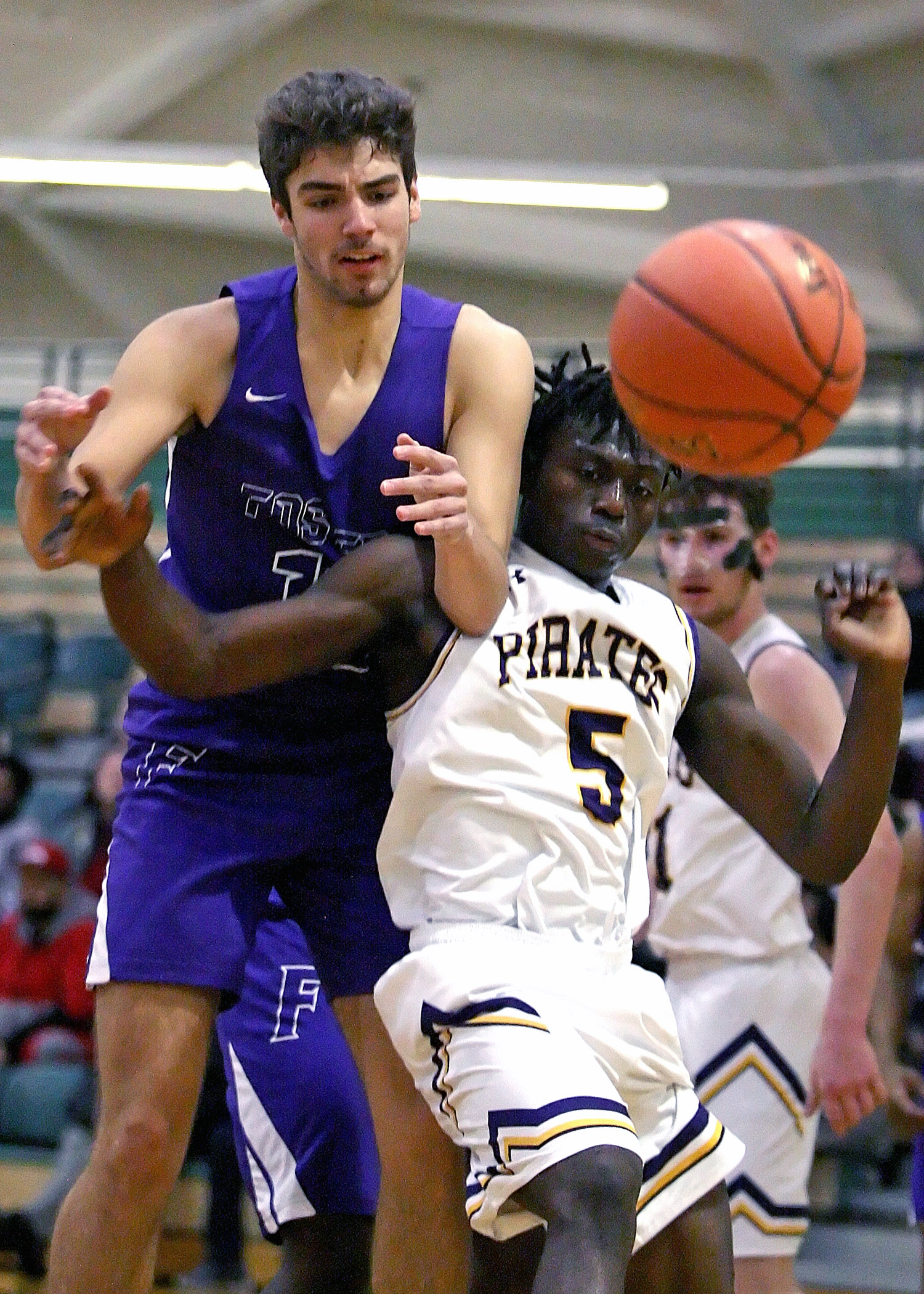 By Gerardo Bolong 
CONTRIBUTING WRITER 
Foster High School utilized its aggressive nature in stretches to overcome holiday rust in a 56-35 SPSL 2A - North boys basketball win against Highline High School on Fri., Jan. 3, at Highline College. 
Languishing often in a mistake prone game, the Bulldogs (3-1 league, 4-4 overall) ramped up the pressure on the Pirates (1-3, 3-6) after holding a 32-21 lead after three quarters. 
Nyel Hair was a huge catalyst for Foster with steals and slashing drives as the Bulldogs attacked defensively and offensively as well as rebounding and releasing for easy baskets. 
Eleven consecutive points to open the fourth quarter finally pushed the Pirates well ahead at 43-21, and FHS fired away to a game high 25-point lead before the game ended. 
"We were sluggish," said Foster head coach Robert Graham, Sr. "That's why I kept yelling to keep it going. I expected this after the layoff. Anytime you win you can take it. The final score is deceiving because of the final deficit."
Quick movement foreshadowed the Pirate potential after six slowly played minutes of the opening quarter. 
Markel Jackson's foul line jump shot triggered ten consecutive Pirate points for a 14-4 lead that became 14-6 at the end of the quarter. 
The pattern stayed similar in the second quarter as FHS established a 13-point lead before settling for a 24-13 halftime advantage. 
Highline stayed within the 11-point range following an evenly played, but aesthetically lacking third quarter in advance of the explosive fourth quarter. 
Hair exploded for 15 second half points on the way to a game high 19 points while adding seven steals. Jamari Severson worked hard inside for 16 points and seven rebounds as Isaiah Ford added eight points. Jackson only scored six points, but dished off eight assist while adding six boards. 
Kelsey Piper scored 10 of his game total of 12 points in the second half for Highline.