Winds knock out power (again) at Three Tree Point
Winds knock out power (again) at Three Tree Point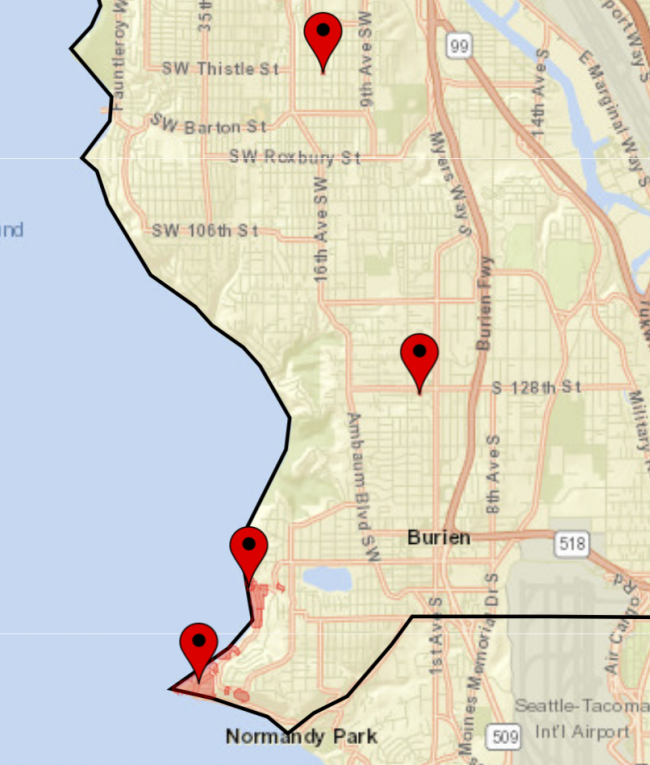 Fri, 02/07/2020
Seemingly every storm that comes through does so from the Southwest and hits Three Tree Point in Burien first. Friday night was no exception as 235 homes were without power at the point and along Maplewild  Street. 
City Light estimated that power would be restored by 1am but high winds with gusts near 40mph were predicted to last until possibly 2am.
More outages around the City Light Service area were possible as the wind continued.
Check the System Status here. The updates can be delayed by as much as 20 to 30 minutes following restoration.