UPDATE: Labor Day power outage affects nearly 5300 in Burien and North Highline
UPDATE: Labor Day power outage affects nearly 5300 in Burien and North Highline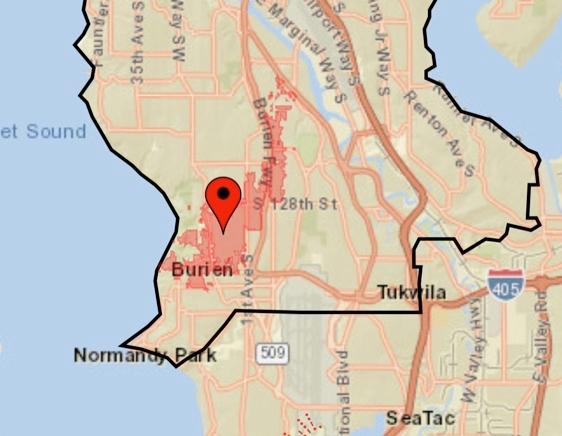 Mon, 09/07/2020
UPDATE 7pm
The outage is now mostly resolved aside from a pocket outage affecting 55 customers near Myers Way South.
Original Post at 2:42pm
A power outage began around 2:22 according to Seattle Light and affected 5,291 customers in Burien and North Highline. No cause was known and it is being investigated.
The outage stretched from the shores of Lake Burien on 152nd SW to South Director Street on the north and from Puget Sound to 12th Ave South on the east. The outage crossed Highway 509, through the Southern Heights neighborhood.
No known time of restoration was announced.
You can stay in touch with the status of the outage by visiting Seattle City Light System Status.