Ten new traffic signal box artworks installed across Burien
Ten new traffic signal box artworks installed across Burien
Burien Art Commission selects artwork representing diverse artistic styles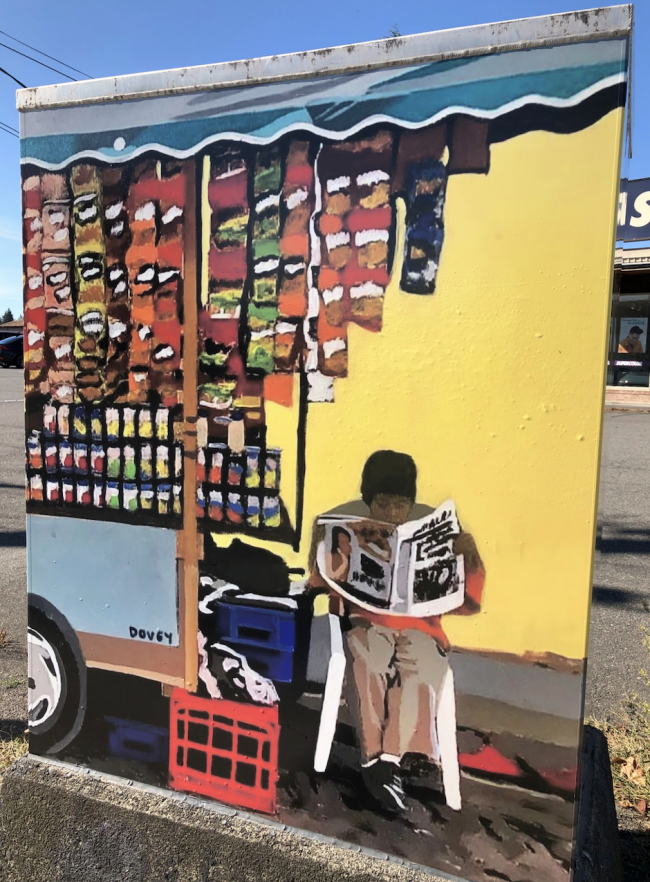 Mon, 10/12/2020
Information from Burien Arts Commission
Artist-designed wraps have been installed on 10 new traffic signal box art installations throughout Burien. This is the second round of installations, bringing the total number of traffic signal box art to 20.
The Signal Box Art Project, funded by the Burien Art in Public Places Fund, includes ten signal boxes (the metal boxes used to control traffic signals) in various Burien neighborhoods, including Boulevard Park. Traffic signal boxes were wrapped with vinyl wraps created from the artwork of 10 Washington artists. The
Burien Arts Commission juried more than 75 pieces of art submitted by 38 artists. The final selection represents a wide variety of artistic styles including historical imagery, landscapes, and portraits.  
2020 Signal Box Art Installations
"Art in public places projects bring art to the Burien community," said Gina Kallman, Cultural Arts Supervisor, City of Burien. "Public art can provide a sense of identity and improve our understanding of where we live, work, and visit—creating memorable experiences for all, as well as beautifying a location and making a city more livable."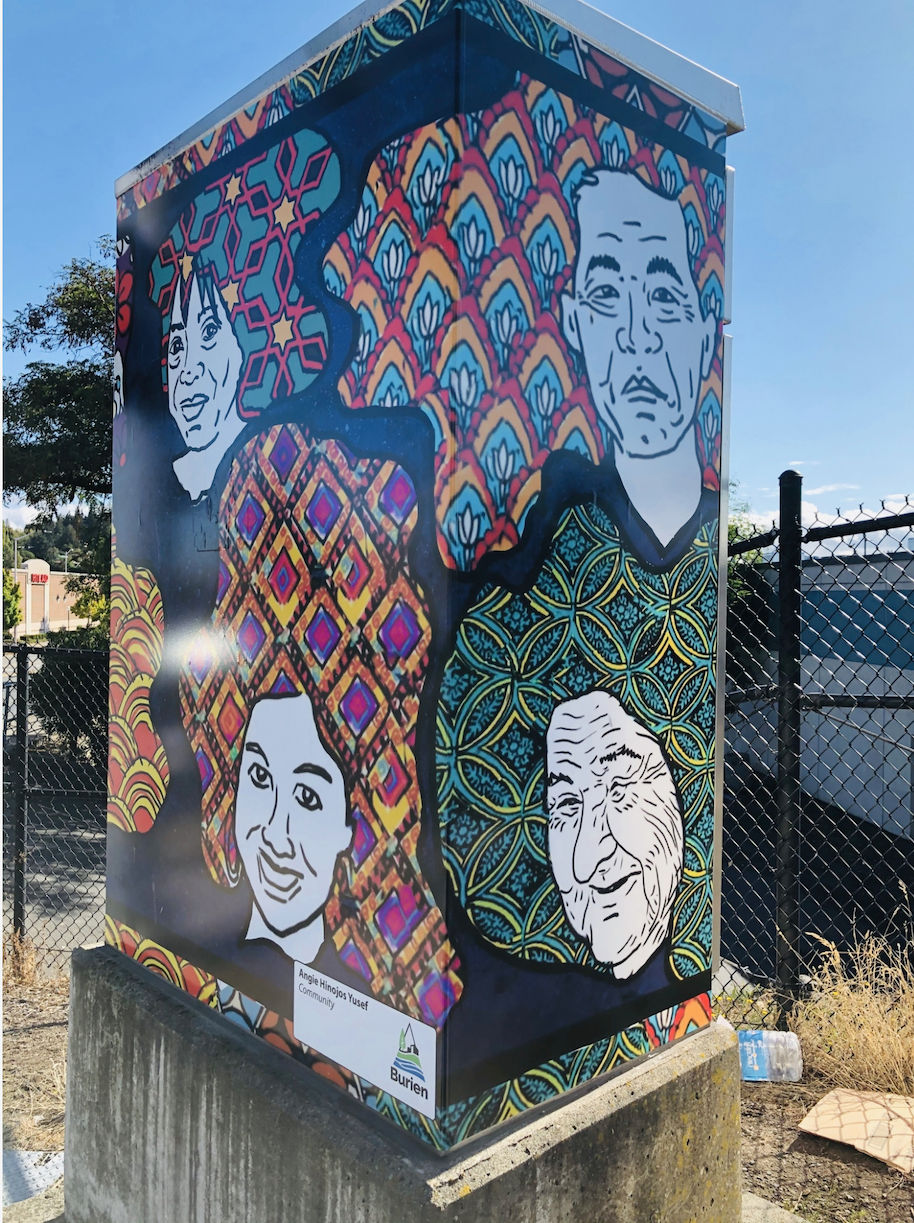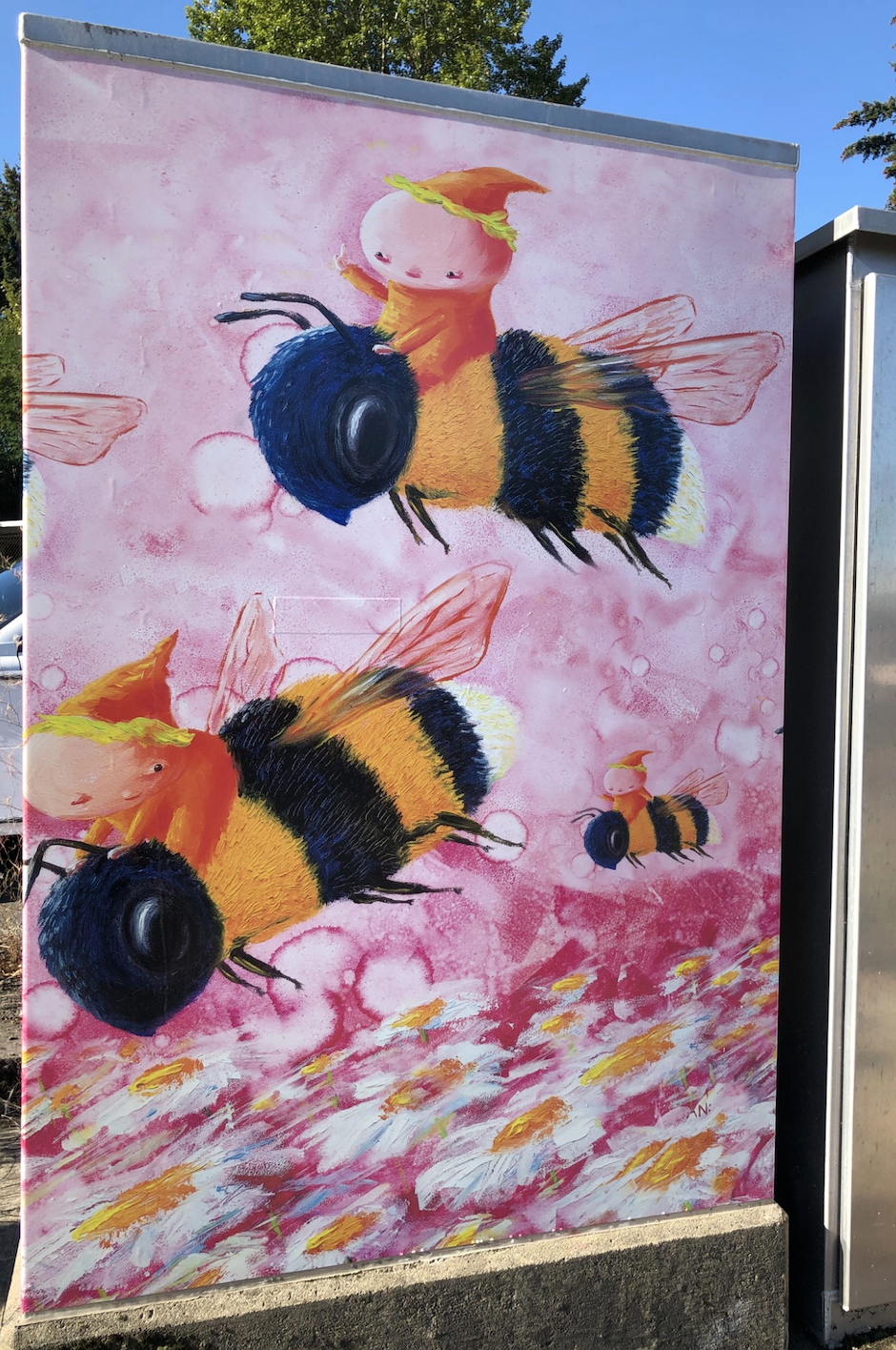 Comments
These so called "artworks" are amateurish and tacky. They look like something you'd see in a kindergarten classroom.
They'er making Burien look like a low class barrio.
Add new comment