Take a 360 degree tour of the new Highline High School
Take a 360 degree tour of the new Highline High School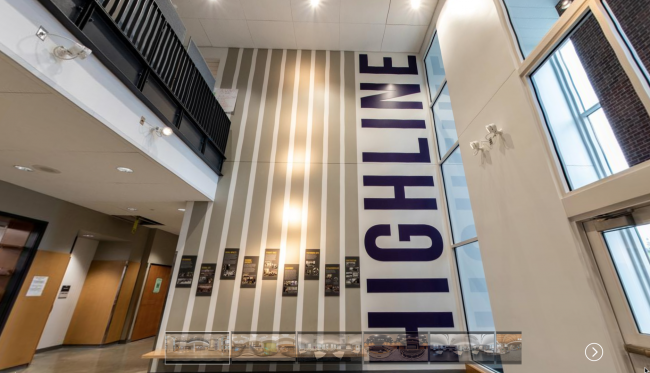 Sun, 11/21/2021
Highline Public Schools has documented the long process of construction of the revamped and remodeled Highline High School. Now that the school is complete they've assembled a 360 degree virtual tour of the school to give people a chance to really see all that's been accomplished.
Highline High School first opened in 1924. The original school was demolished in summer/fall 2019. The new school opened in fall 2021. Designed by Bassetti Architects, the 230,000-square-foot facility is a modern learning environment with a nod to history. Read more about the new building and the construction process.
Take a virtual tour by viewing our 360-degree photos of some of the main interior spaces at Highline High School. Use your cursor to zoom in or out or move around in each the 12 photos.