Storytelling Workshop in Burien needs your stories
Storytelling Workshop in Burien needs your stories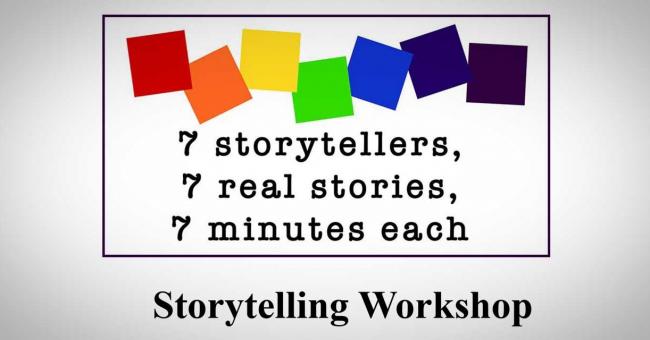 Tue, 02/08/2022
information from Burien Culture Hub
Who hasn't been captivated by a powerful or funny story? 7 STORIES is a night of such storytelling – to build community, empathy, and celebrate our diversity.
Each 7 STORIES night will have a theme and storytellers sign up and are selected in advance. Real stories are mesmerizing and raw. This is not a theatrical performance, but true life stories from your friends, acquaintances, or someone you have never met. Don't think fables, ghost or children's stories…these stories are told from the heart. The program will be introduced by our host for the evening, with a short bio of each storyteller.
WE NEED YOU Please consider sharing your true story…In the spirit of community and friendship. We will coach/help you as much as you would like. To sign up fill out the form below or email us at 7stories@burienculturehub.org.
UPCOMING -
February 25, 2022 - How Did I Get Here? Or My First Crush
March 25, 2022 - When I was a kid….
April 22 - If Only I'd Listened
May 27 - theme tba
Parents should use discretion when deciding whether to include children. Not all stories will be appropriate for young listeners.
We can help coordinate the logistics of a 2-person bilingual story. Storytellers can apply through a very short application process.