Small fire in Burien library book drop causes minor damage; City Hall closed for the day
Small fire in Burien library book drop causes minor damage; City Hall closed for the day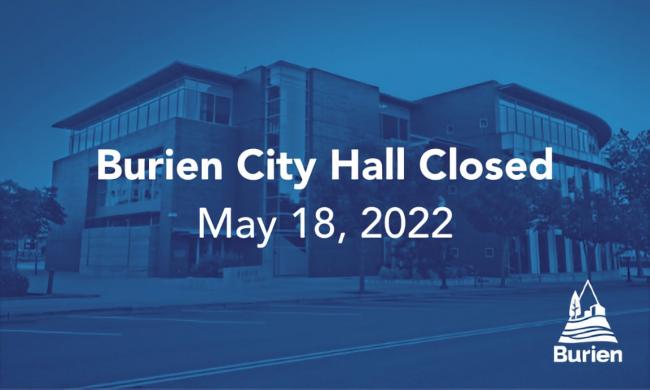 Wed, 05/18/2022
Information from the City of Burien
Burien City Hall will be closed to in-person services on Wednesday, May 18, 2022.
Last night, a small fire occurred inside the book drop of the Burien Library, causing some minor damage and acrid smell to circulate through the building. No structural damage occurred.
To give time for the smell to dissipate, Burien City Hall will be closed. A police investigation has been initiated.
Virtual services will still be available. Find online services and department contacts at burienwa.gov/departments.