Italian Cultural Center reopens with even more Italian flavor
Italian Cultural Center reopens with even more Italian flavor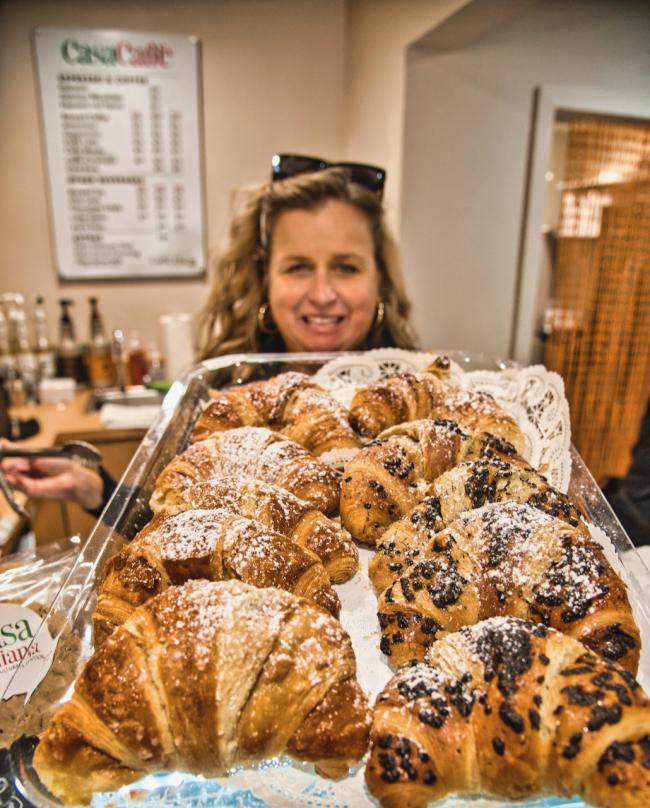 Sat, 10/29/2022
Casa Italiana, Italian Cultural Center at 13028 1st Ave South in Burien celebrated their reopening on Oct 29 by introducing the public to their new Gelato bar, an expanded sandwich menu and more shopping.
Nancy Sacco Chiodo, the cafe manager said this about their new lunch menu: "We will be serving a Meatball Sandwich, an Italian Sub Panini, a Mortadella sandwich, Lasagna, and a soup of the week. Starting with the Italian Sausage Soup. We will have features of the week. Raviolis will be served the first week. "
The Center features displays about notable contributors to life in the Seattle area by those of Italian heritage and is in the process of remaking the facility into a meeting and wedding venue.
As their website states their vision is to:
"Create a permanent ongoing physical space dedicated to embracing and renewing the joy and vibrant diversity of the soul and spirit of Italy, including its historical, linguistic, and culinary significance."
The organization is non profit and they said they are always seeking volunteers noting that you are not required to be of Italian descent, "but it doesn't hurt!"