There is still time for a Valentine's surprise
There is still time for a Valentine's surprise
At Burien Actors Theater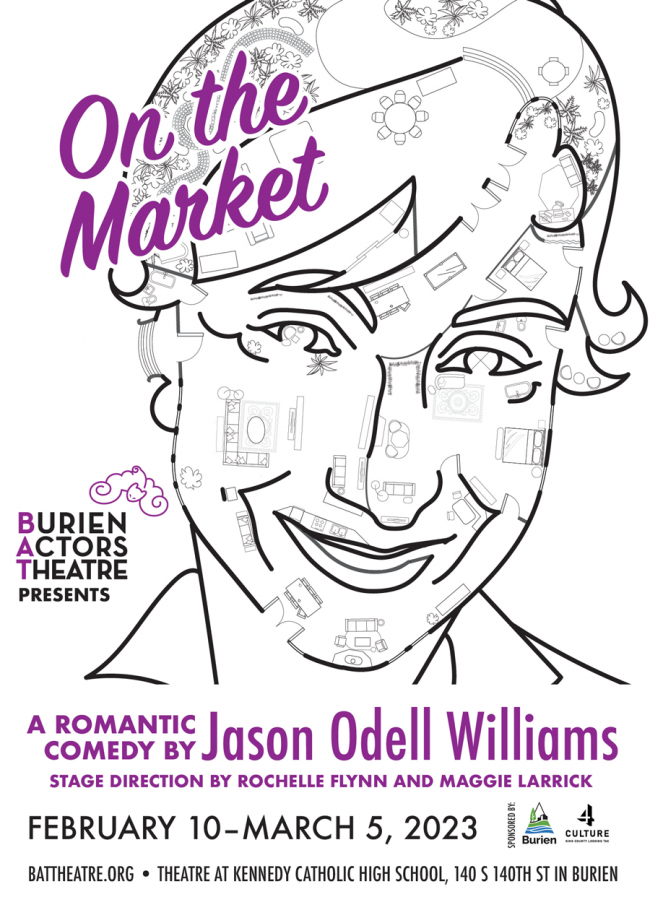 Thu, 02/09/2023
Information from Burien Actors Theater
BAT opens the romantic On the Market Friday, February 10 at 8 pm at the little theatre at Kennedy Catholic High School. That's at 140 S 140th in Burien.
We just found out that the show's award-winning author Jason Odell Williams will join us at the post-show talkback on Sunday, February 12. (Sunday performances start at 2 pm.) He is in New York but will Zoom in to discuss the show. Plus, Sunday is $7-Sunday, where you can get tickets for just $7. TICKETS - https://v6.click4tix.com/event-details.php?e=431549&domain=BAT
It is worth it just to see the actors play multiple characters during the show.
See you at the show!