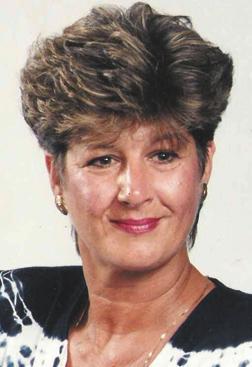 Patricia DeBiase, 59, of Seattle, passed away Thursday, Aug. 11, 2005.
She was born Oct. 12, 1945, in Tacoma. She had three sons, Jeffery, Matthew (Angie) and Christopher (Vicki) DeBiase, and enjoyed spending time with her four grandchildren, Cloe, Samantha, Sofia and Alyssa. Patricia is also survived by two brothers, Marty and Doug Carter.
Patricia also loved trips to the ocean, spending time with friends and visiting with her mother, Francis Carter. Services will be held at 11 a.m. Saturday, Sept. 10, 2005, at Our Lady of Lourdes Church, 10240 12th Ave. S., in Seattle, followed by a small gathering at her home.
Donations can be made in her memory to the Susan G. Komen Breast Cancer Foundation.