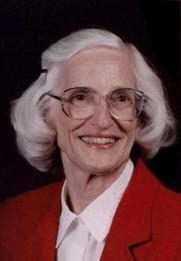 JoAnn Graney was born December 19, 1930 in Lancaster, Wisconsin. She grew up on a fairly primitive family farm with two brothers, 10 ½ and 14 years older. Her first eight years of education were spent in a one room country school. In high school JoAnn was elected as Prom Queen, Homecoming Queen, and in 1947 she was her county's candidate for the Wisconsin Dairy Queen contest. In 1952 she earned a degree in Home Economics Education from the University of Wisconsin. Later that year she married John Bolender and relocated to the Pacific Northwest. She intended to teach but in the following years she focused on raising her children; Jean Ann, Steven John, Mark Josef, and Robert James.
Although she was busy raising a family, JoAnn still found time and energy to share her talents with the Des Moines Methodist Church, Ryther Child Center, the Diversified Divas, Water District 75, and Wesley Homes. Other activities included the Seattle Corvair Club and the Boeing RV Club. For a few years in the late 50s she fulfilled the role of a Naval Officer's wife.
Through JoAnn's last months, she maintained her upbeat attitude with the family, church, and neighbors in spite of the burden of her illness. She celebrated her 60th wedding anniversary in July 2012. She departed quietly on January 31, 2013 to catch up with her folks and her two brothers.
A Service was held February 14, 2013 at Des Moines United Methodist Church, Des Moines, WA.
Published in The Highline Times February 22, 2013