National, Pac West meet in Championship
National, Pac West meet in Championship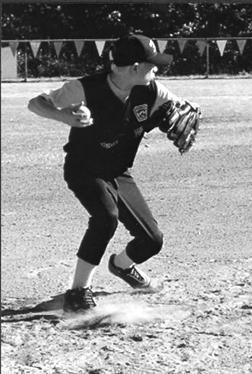 Fri, 07/22/2005
sports CORRESPONDENT
Attack. Repeat. Attack.
These directives drove South Highline National to a 5-0 shutout of previously unbeaten Pac West, Thursday, in a provisional championship game at the 2005 Washington District 7 Little League age 11-12 tournament.
Bludgeoning bats forced a final facedown between the squads on Friday at the Pac West Baseball Complex in SeaTac. At stake was a berth to the state tournament on June 24 at Sunset Park in Auburn.
Under sunny skies accompanied with gusty winds blowing toward center field, National began its assault upon PacWest.
With one out in the visitors' half of the first inning SHN's Josh Potter singled. Tyler Freeberg then launched a rocket shot high and deep over the center field fence, giving National a quick 2-0 lead.
In the second inning, Andrew Dunn torpedoed a fastball for a right center field homer, increasing South Highline's advantage to 3-0.
Another SHN scoring strike began when Kevin Smith led off the third inning by reaching base on an infield error. Taylor Goucher's base hit advanced the runner to third base. National scored when the first base runner was thrown out by the catcher while attempting to advance to second. The ensuing throw from shortstop was too late to nail the runner sliding into home.
Slugging third baseman Freeberg rejoined the fray with a fifth inning leadoff home run to score South Highline's fifth run.
"I just got a pitch I liked both times," he said. "I got my hands extended and hit. The first homer was on an off-speed pitch. On the second one the pitch was an outside fastball and I just went with it."
As the game progressed, PacWest bats remained silent.
"We have two of the best players in (Nate) Cocher and (Jeremy) Evans," said PW manager Mario Santina. "We didn't hit the ball like we're used to doing. We'll be fine. We hit 'em before."
Pac West threatened in the sixth inning. Nate Conners singled from the leadoff spot and advanced to second base on Davrin Miller's sacrifice bunt. Dylan Hoglund walked ahead of an Evans single, but center fielder Smith threw out the runner attempting to score from third.
Exuding confidence about his team's hitting prowess, National starting pitcher Jesus Esqueda responded to the pressure-packed situation with a sterling performance.
Last Wednesday, South Highline American overwhelmed Rainier North 18-0 in a 4- inning losers bracket final.
Tatooing pitched balls with resounding regularity, American stunned North quickly in the first inning. Consecutive one-out singles by Josh Potter, Tyler Freeberg, and Kevin Smith loaded the bases. Taylor Goucher followed by rifling a 2 RBI single as part of a 5-run opening salvo.
Continuing the pattern established in the first inning, SHN sent 17 batters to the plate in an 11-run second inning shelling.
American added two runs in the fourth inning to complete the carnage with 18 runs and 18 hits.
With the huge early advantage, South Highline was able to use three pitchers in the four innings, leaving plenty of pitchers eligible for its rematch with PacWest.
South Highline dropped a 5-4 verdict to PacWest in its tournament opener before rallying late to squeak past Southwest 7-6. National followed with a 14-0 whitewashing of West Seattle en route to the losers bracket final.
PacWest followed up the opening win with a 13-5 drubbing of Rainier South. In a tough struggle with Rainier North, PacWest emerged with a 4-1 triumph to reach the championship round with an unbeaten record.