Local residents contribute to Asian-American theatre
Local residents contribute to Asian-American theatre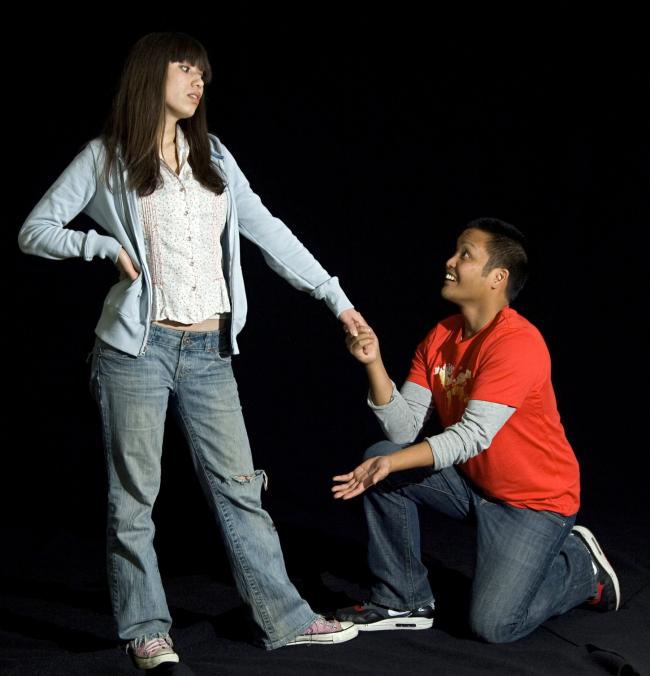 Rick Wong
Fri, 02/13/2009
Historically, Asian-Americans have been underrepresented in television, theatre and film and are rarely seen in leading roles. In response, some of West Seattle's own residents have been working with SiS Productions to produce several successful productions with Asian casts.
Currently SiS is working on "The Theory of Everything," a play by Prince Gomolvilas. The show is produced by Miko Premo who grew up in West Seattle, and co-produced by current residents Lorna Chin and Lisa Marie Nakamura.
"There are not a lot of roles out there for Asian-Americans, especially Asian-American women," said Nakamura. "In order for us to be seen in those roles we have to create them. We need to show that not only can Asian-Americans do these leading roles but they can do them well."
Premo has been acting since she was in second grade and was also involved in performing arts at Holy Names Academy. She later went on to earn a Bachelor of Fine Arts degree in directing and acting at New York University.
Since graduating Premo has been involved with fifteen different SiS productions including "Sex in Seattle," an episodic theatre show that explores the lives and relationships of four Asian-American women.
On the surface, Premo explained that the play observes a group of seven people as they wait on a rooftop for an expected UFO. But really, she says, it is about a weekend of profound transition for a group of lost souls struggling to discover themselves.
Besides producing "The Theory of Everything," Premo will star in the show as Lana, an opinionated Law School dropout.
"I fell so deeply in love with each of these characters," said Premo. "They each have so much to say and so much depth, but they're also people you know in your everyday life."
Nakamura got involved in theatre while attending West Seattle High School and later went on to study at the University of Washington and Freehold Theatre acting studio.
She describes the play as a comedy and says that any audience member will be able to relate the diverse cast.
"(This play) encompasses a lot of what Asian-Americans are going through right now, trying to confront some of the changes in relationships with family and friends," said Nakamura.
Chin has been working with SiS Productions in a more managerial role. After moving to West Seattle from Hawaii in 2001 she got on the board of The Repertory Actor's Theatre before joining SiS. With less formal theatre expertise, she says she relates well to some audience members. She says fans of productions at the local Arts West theatre will likely enjoy SiS productions.
""I've learned a lot (at SiS)," said Chin. "I just enjoy watching something be created and being a part of that."
"The Theory of Everything" will be performed at the Hugo House at 1634 11th Ave. on Capitol Hill. The theatre is named after Richard Hugo, a celebrated poet from White Center.
The play will run from Feb. 20 to Mar. 15. Tickets range from $10 to $14 and can be purchased by calling 1-800-838-3006.