Professional prankster says, "The joke's on you!"
Professional prankster says, "The joke's on you!"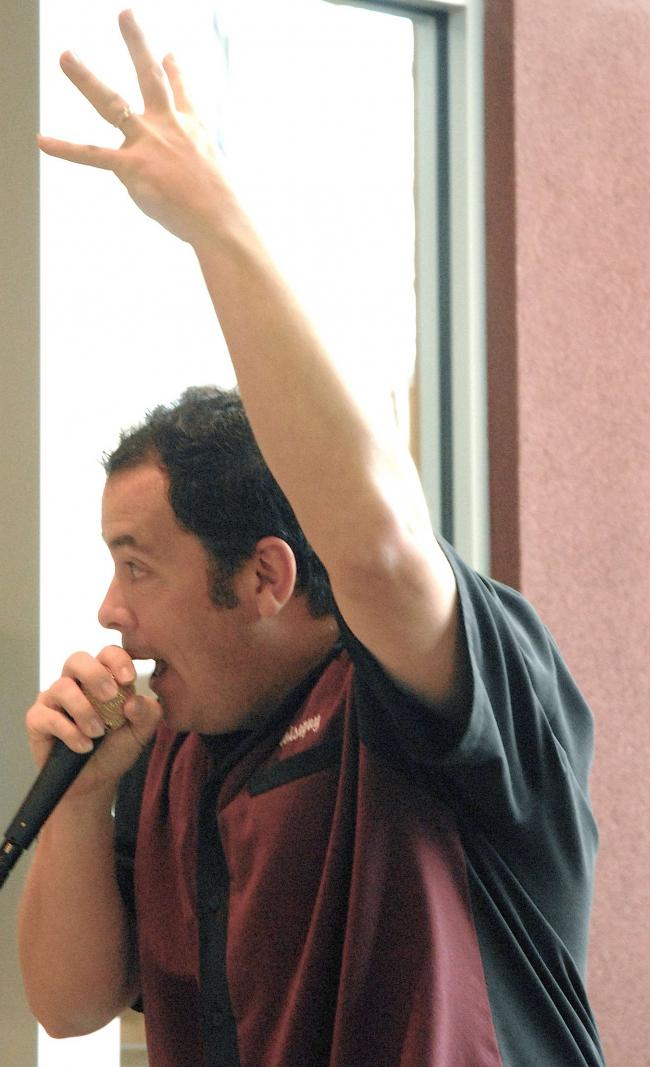 Steve Shay
Thu, 04/02/2009
South Park Library was treated to a professional prank-filled performance by Charlie Williams yesterday on April Fool's Day. His target audience were pre-schoolers and other youngsters, but by the end of his act, even the librarians were giggling.
Williams, who bares a resemblance to actor and comedian Jim Carey when flexing his face, opened with startlingly realistic sound effects of a jet flying low, water trickling, and, yes, a variety of gas-passing pitches.
He told a story about being a child in the back seat of his father's car in rural Alabama and how his father convinced him that "Mothmen" lived in the nearby forest.
"When we crossed a bumpy bridge the car wheels sounded like 'Mothman' wings flapping," Williams told the audience. "When the headlights hit two red reflectors on a mailbox, I thought those were its eyes. And my dad even had his left arm out the window so that his finger nails could scratch the roof of the car."
He explained some pranks to the kids, including tying a plastic spider to fishing line and dangling it over a beam in the house, or pretending you have a runny nose in front of your brother or sister and putting hand cream on the doorknob of the bathroom.
At the end he stressed not to "prank on" police, your parents, principal, but to be a "polite prankster."