Arbor Heights, Schmitz Park participate in environmental projects this weekend
Arbor Heights, Schmitz Park participate in environmental projects this weekend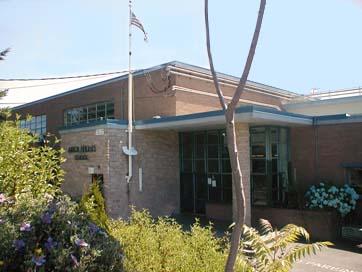 Photo courtesy of Seattle Schools
Thu, 04/23/2009
During the months of April and May in celebration of Earth Month, Seattle Public Schools students, staff and volunteers are participating in numerous environmental projects throughout the district.
Environmental studies and projects support Seattle Public Schools' strategy to strength and align science and math curriculum as part of the district's strategic plan, Excellence for All , according to a release from the district.
This Saturday, April 25, Arbor Heights Elementary volunteers will trim ivy and weed to beautify their school's front entry and playground between 9 a.m. and noon.
From 9:30 a.m. to 3:30 p.m. that same day, Schmitz Park Elementary will be hosting its annual Spring Clean. Thirty to 40 volunteers will work with students and staff to weed and mulch their landscape and garden beds.