Ballard lacrosse player, team honored
Ballard lacrosse player, team honored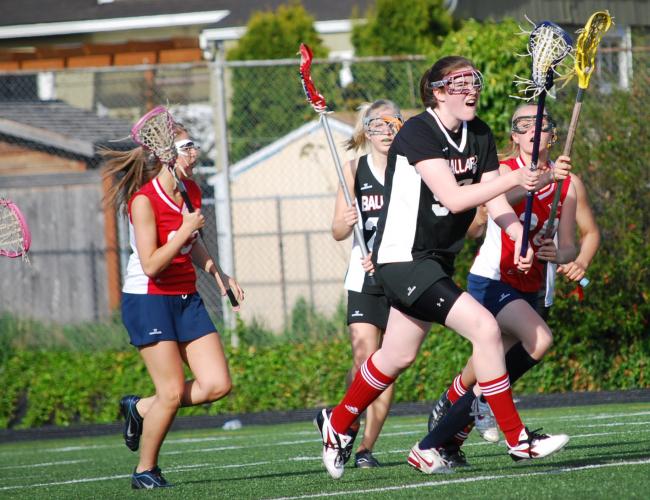 Michael Harthorne
Fri, 05/15/2009
The Ballard High School girls lacrosse team is continuing to end its season on a high note. The Beavers won their final game May 8 to end a 12-game losing streak, and now the team and one of its players, Maddie Soukup, have been honored by the league.
Soukup was named to the Washington Schoolgirls Lacrosse Association's all-league team. One of 16 players from her division to receive the nomination.
Soukup lead Ballard with 21 goals this season.
Ballard as a team was given the league's Division II Sportsmanship Award.
The Ballard players were frequently commended for having a good attitude by the referees, and the coach of the Snohomish lacrosse team said Ballard was the classiest team he had played, Ballard coach Lise Martin said earlier this season.