Burien ACORN members respond to bad press
Burien ACORN members respond to bad press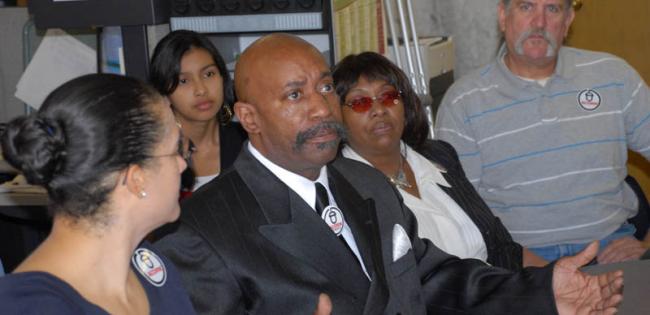 Photo by Eric Mathison
Mon, 10/12/2009
John Robert Jones, Washington ACORN president, surrounded by ACORN members at state headquarters in Burien responded to recent national negative publicity about the organization in a press conference last week.
He said the scandals in other areas are "isloated incidents" and the record of the state group is "flawless."
ACORN has helped local income residents with housing, taxes and human services issues, he added.