Pet of the week: Fido and Rita puppy love in every way
Pet of the week: Fido and Rita puppy love in every way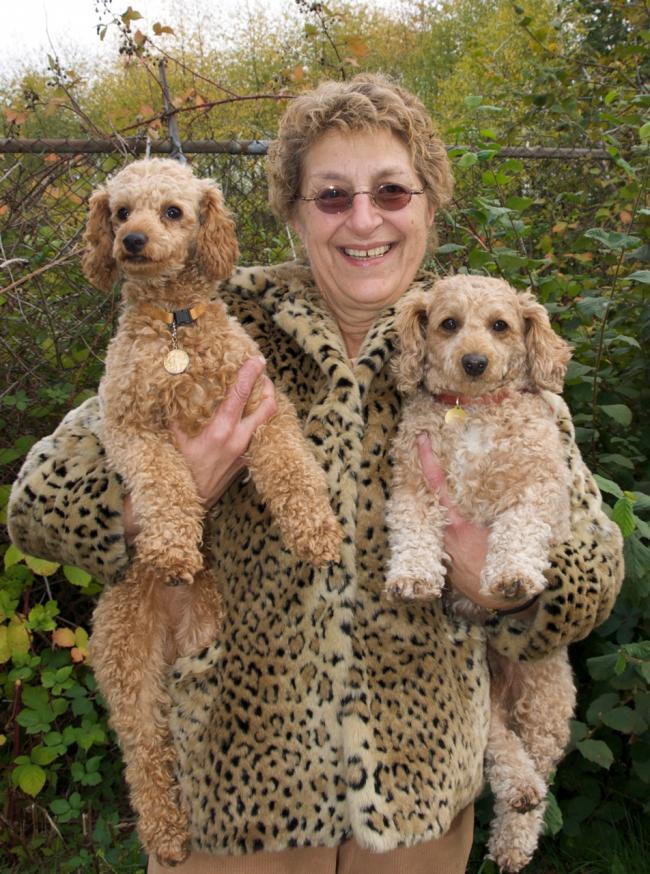 Kimberly Robinson
Tue, 10/13/2009
Carla Cole's dogs, Rita and Fido are lovers. They love to meet new people, they love to go for walks, and within the past year, they have begun the process of making puppies.
They are red miniature poodles and are a "mating couple," according to Cole.
Rita is 2.5 years old and comes from Pend Oreille Valley north of Spokane while Fido, at 1.5 years, comes from Reno, Nev.
"Their tails are not 'docked' and the fact that I did not put poof poofs on their heads that's why you don't immediately recognize them as poodles because they are not styled like poodles," Cole said. "They are so different. Fido is a heavy ball man, and she's a tugger. Fido will retrieve until the cows come home but Rita wouldn't fetch a ball if it meant her last meal. She likes to tug."
The pair has one set of puppies already and based on what happened last week, Cole is expecting another set of them in mid-December.
"They are just young dogs, still learning," Coel said. "Yesterday morning Rita was really really interested but Fido was playing hard to get, but by evening he had decided that his hard to get program was over. He said, 'OK, this is getting kinda dull.'"
They are pure bred and combined cost more than $1,300, and while Cole does not encourage people to buy dogs to breed she did say that her first set of puppies covered her cost.
"I don't think everyone should do this, but it worked out ok for me," she said.
How to nominate your pet for Pet of the Week:
Want to nominate your pet for Pet of the Week? Stop by the VCA West Seattle Veterinary Hospital at 5261 California Ave. S.W. and just ask for a form. A nomination is not a guarantee of appearance and your name and photo may appear in our newspaper and online.
Photos may or may not be used and our "Pet Reporter" may be in touch with you to arrange to take a photo. Pets nominated will be chosen on the basis of uniqueness of the pet and the quality of the story and information submitted.