Volunteer painters labor at Westside School
Volunteer painters labor at Westside School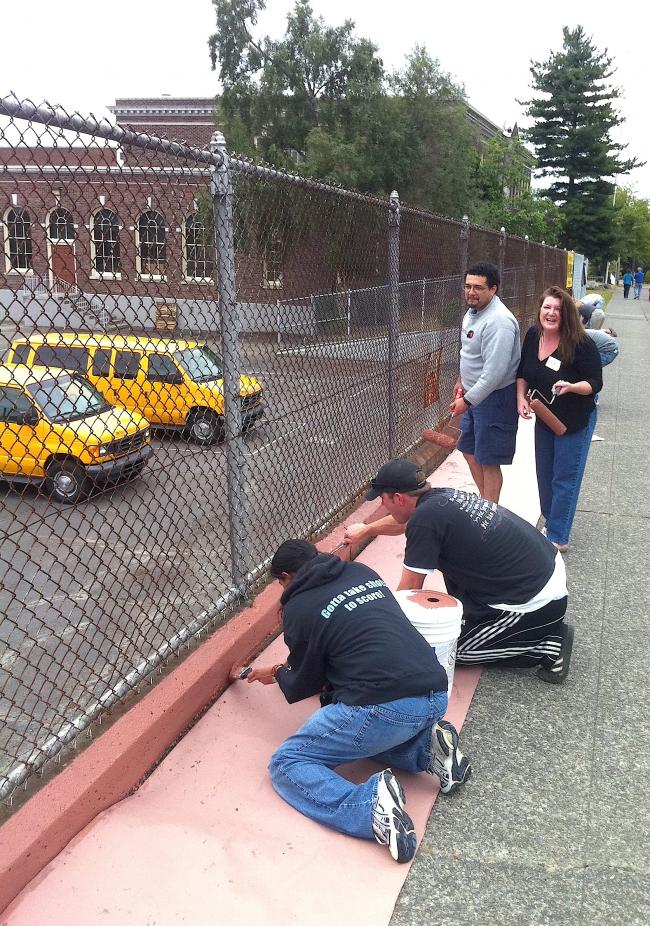 Photo by Patrick Robinson
Mon, 09/06/2010
During the first week of August Westside School completed most of their move from 28th Ave SW to the E.C. Hughes site on 34th Ave SW.
Hughes at 7740 34th Ave. S.W. has been in the Seattle Public Schools inventory since last December when the Seattle School Board announced its availability.
On Labor Day over 50 volunteers, armed with brushes, rollers, and a sense of community, spruced up Westside's appearance with a paint job. Members of nearby Mars Hill Church and the West Des Moines Christian Church, Disciples of Christ, teamed up with neighbors to paint the retaining walls to welcome the students. They started at about 9:00 a.m. and finished about five hours later.