Suspected Murder at Roxhill
Suspected Murder at Roxhill
Police investigation underway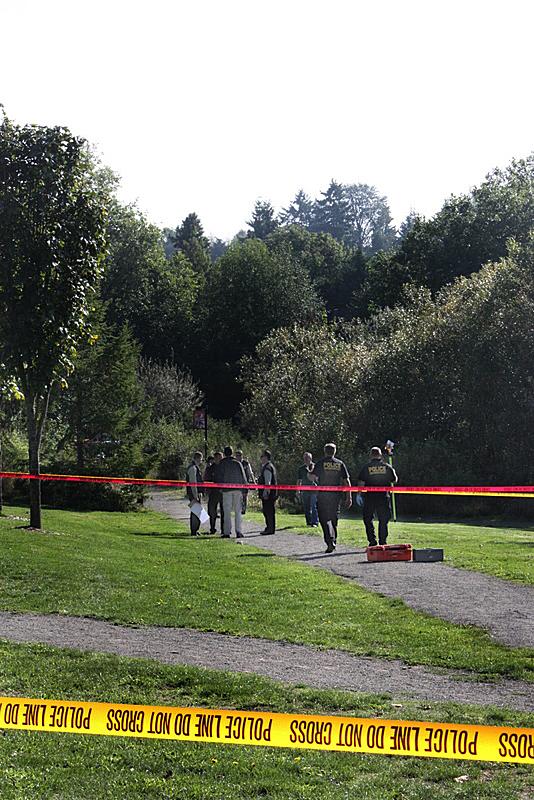 Ty Swenson
Wed, 09/22/2010
Police and Fire units responded to a call at approximately 7:30 am to a call regarding a "person down in the park" according to Seattle Police Dept. spokesperson Mark Jamieson. A witness was walking through Roxhil park on heading east to west.
Once they arrived it became readily apparent that an adult male was deceased and believed to be a homicide.
The police are processing the scene.
The body was found just off the path and no specifics as to the type of trauma but Jamieson categorized it as "Homicidal violence, and trauma to the body that leads us to believe it was a homicide."
An area resident Rocky Chavez, interviewed by the West Seattle Herald said he had, " heard shots the last couple of nights but I didn't come outside (...) this is not a good place to hang out man."
The park is located at 2850 s.w. Roxbury Street.
Anyone with information on this crime is urged to contact the Seattle Police Homicide Unit at (206) 684-5550