Former Jade West restaurant will become "Meander's" for breakfast and lunch
Former Jade West restaurant will become "Meander's" for breakfast and lunch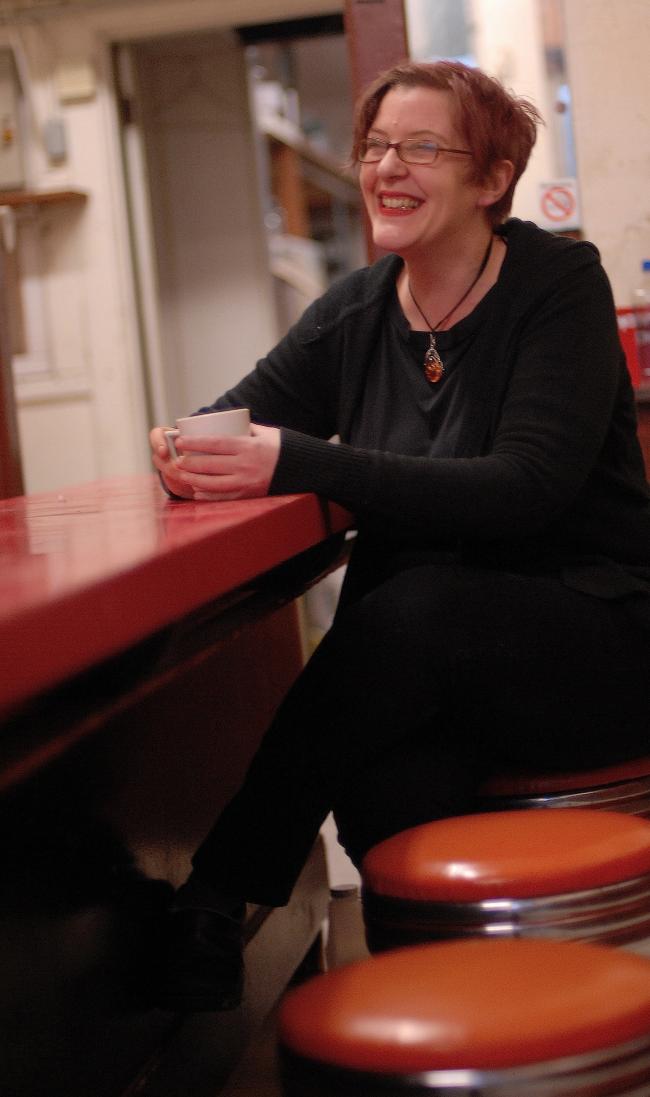 Steve Shay
Fri, 12/24/2010
It's official. The former Jade West Chinese restaurant, 6023 California Ave. SW, will, within a month, become Meander's Restaurant and offer family style dining Tuesday's through Sundays, 7:00 a.m. to 3:00 p.m. The restaurant is owned by Miranda Krone who lives just four blocks away.
As many recall, Jade owners Wah, Salina, and son, Jason Wong were seriously injured a year ago, Dec. 12, when a drunk driver hit them while they were unloading luggage from a parked car in their Beacon Hill driveway. The driver of a 1998 black Chevy Corvette went off the road and struck them, and has since been charged.
The West Seattle Herald spoke to Salina last night, Dec. 23.
"Wah is recuperating now, day by day doing better and better," she said with optimism in her voice. "Jason is a very determined young man, but not out of the woods yet. He is still working on his new leg and has to learn how to walk."
Jason was the most seriously injured.
Salina said she and Wah were delighted that Krone will open Meander's.
"Miranda can be the right person to take over that space," Salina said. "She is very friendly and capable to keep that spot. With her personality I believe she will be very successful. I think a lot of people would like to have a hot meal, whether Chinese or American style. It doesn't really matter. I don't know the way she cooks yet, but she sounds like she can handle it. I did get a lot of people walk in and go through everything and they were not as enthusiastic. She was so excited and happy, and was really looking forward to opening the shop."
While it is 1000 square feet, it is a deep and narrow space, with 10 stools and one table of four in the window. Krone is busy preparing the space, but may reconfigure the layout in time.
"They've been extraordinarily generous to me," said Krone, who leases both the space and equipment. "As you know, Wah was seriously injured and has not done much with this space since it closed. I got to sit down and have some really warm conversations with Salina and Wah. You can tell they really care. They felt I would really connect with the neighbors and be warm. They were looking for someone who would continue the legacy Wah left.
"Salina spoke to me about Wah's injuries and how that affected her, and you just want to hug her when you can see she is being strong while you see how strongly it has (impacted) her. Wah is amazing. He offered to come down and help the first couple of months. But I don't want him to strain too much."
Krone was born in Salem, Ore., and attended high school in Dutch Harbor, AK, where her dad was a processing plant engineer.
"My first food service job was a barista in the town's first and only drive-thru espresso," Krone recalled. "I remember the guy had a mermaid logo that looked suspiciously like the Starbucks logo. There were very few women up there. I got awesome tips as a 16 year-old."
She worked at Delicious Planet in South Park which features organic and sustainable foods, and specialty diets with home deliveries.
From June to October Krone was chef on the NA'WALAK, a chartered 54-foot ketch owned by naturalist, Captain Dave Lutz of Emerald Isle Sailing. She went through the San Jaun islands, Canada, and Alaska. She said she was slightly spoiled because its galley was unusually large for a ketch that size.
Krone said she first heard about the space for lease from Pete and others at C&P Coffee, one of her hangouts just north of the restaurant and near her home. She will have her hands full with her 13 year-old daughter Chloe, who attends Washington Middle School's Accelerated Progress Program.
"I'm shooting for the second or third week in January (to open). I'm a very determined girl," Krone said. "I have help from friends and neighbors, especially Avery DeRooys. He has a band, Hellseth Bent, and helps me out a lot in his free time.
"My menu will be really strait forward and simple, hash browns, potatoes, country fried steak, biscuits and gravy. I have a special oatmeal pancake recipe. And my strawberry cardamon coffee cake, come look for that. Lunch items will include homemade soups and reuben sandwiches.
"I named the restaurant 'Meander's' because whenI was a child hiking, my dad's best friend called me 'Meander' and the name stuck, This time of year is all about starting a new life. The days start to get longer and we get a little bit more light in our lives."