UPDATE 2: Highline School District Superintendent John Welch announces his resignation
UPDATE 2: Highline School District Superintendent John Welch announces his resignation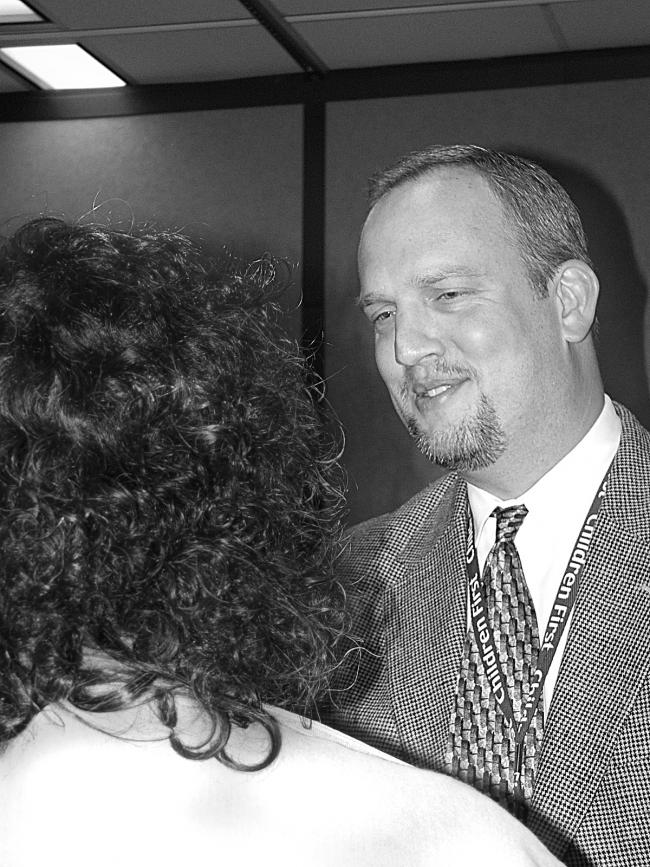 Staff photo
Thu, 03/17/2011
Highline Public Schools Superintendent John Welch has resigned to become the superintendent of the Puget Sound Educational Service District.
He will stay on with the Highline district through August. The Highline School Board is developing a transition plan and timeline for a superintendent search.
Welch was selected as Highline's superintendent in July 2005, replacing Dr. Joe McGeehan, who retired. Dr. Kay Royster was the other finalist for the job.
Welch was promoted to the top job after serving as deputy superintendent. Before coming to Highline, Welch was vice president for administrative services at South Seattle Community College in West Seattle and chief financial officer for Federal Way Public Schools.
As Highline's superintendent, Welch was selected in 2007 by the Washington Association of School Administrators as "Most Effective Administrator."
The district's website notes that during Welch's tenure, Highline's on-time graduation rate has increased by 6 percent, extended graduation rate by 8 percent and the number of students graduating with a university-eligible transcript has improved by 15 percentage points.
Under Welch's leadership, the district opened two innovative high schools. Aviation High, which is also open to students outside the district, approaches subjects with an aviation focus. Big Picture High School emphasizes out-of-school experiences such as internships.
With a low-income and diverse student enrollment, Highline schools have faced academic challenges. Cascade Middle in North Highline and Chinook Middle in SeaTac have received federal reform grants of $1.8 million each to transform the schools academically. This is the first of three years for the grants.
This year, the Academy of Citizenship and Empowerment and Odyssey-The Essential School, two small high schools on the Tyee campus in SeaTac, became eligible for federal reform grants because of persistently low academic achievement. District administrators and the school board decided to institute internal reforms instead of seeking to obtain the highly competitive grants.
During board meetings, Welch has endured criticism from board member Susan Goding about moving too slowly on education reforms. Some parents and teachers have also questioned the effectiveness of the transformation to small learning communities at the district's high schools.
However, the other four board members have backed Welch's policies.
Welch will share superintendent duties with PSESD's current superintendent, Dr. Monte Bridges, until Bridges retires on June 30, 2012.
The Puget Sound Educational Service District is one of nine regional educational agencies that serve school districts in Washington and state-approved private schools. The service district formerly was headquartered in downtown Burien along Southwest 152nd Street but moved to Renton.
The educational agencies work to provide schools and districts with educational services that are more economical to provide regionally than individually.
"After much consideration, I have decided to accept the position of Superintendent of Puget Sound Educational Service District," Welch said in an email. "This new position presents an opportunity for me to pursue the improvement of public education at a regional level."
In his email Welch said while he is anticipating his next challenge, he will miss Highline.
"It has been a privilege to work with each of you. We have struggled together with important issues, and we have made some significant strides together for the benefit of our students," Welch said. "I am grateful for the leadership and passion each one of you brings to your work and for the impact you have had on my professional growth and my leadership. While I look forward to the new challenge before me, I will miss Highline."
Welch's two daughters attend Highline schools.