Spring shower south of Westwood Village
Spring shower south of Westwood Village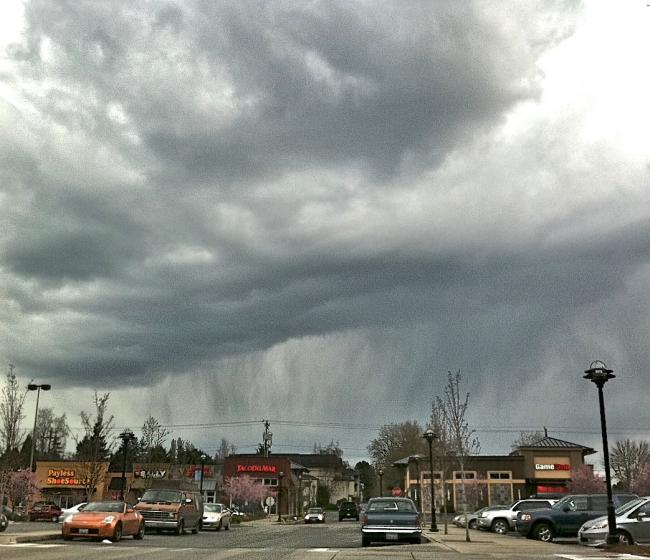 Kimberly Robinson
Thu, 03/24/2011
Photographer Kimberly Robinson saw this cloud passing by, south of Westwood Village and noticed the curtain of rain falling as it moved slowly east. The air was reasonably still.
West Seattle is known for micro-climates. Seattle is on the southeast edge of the rain shadow from the Olympic Mountains. The center of the rain shadow is about 60 miles northwest of Seattle, near Sequim, which gets 1/3 the rain of Seattle. Port Townsend and Oak Harbor for example get half the rain of Seattle.
Despite our city's reputation for rain, Seattle ranks 44th among US cities for rainfall with an average yearly rainfall of 36.2 inches.
She said, "I expected it to come my way but it never did."
She shot the photo at approximately 6:15 pm Thursday, March 24.