Sportswatch: for the Week of Oct. 9
Sportswatch: for the Week of Oct. 9
Sports events worth keeping an eye on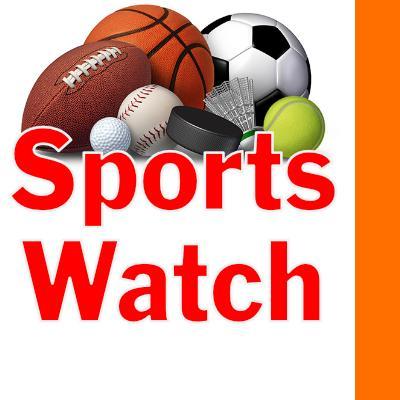 Mon, 10/09/2017
By Tim Clinton
SPORTS EDITOR
High schools
Football
Highline Memorial will host a football double-header this Friday, with Mount Rainier entertaining Kentridge at 5 p.m. and Highline taking on Steilacoom at 8 p.m.
Foster goes to Franklin Pierce and Evergreen to Fife at 7 p.m.
Kennedy waits until 1 p.m. Saturday to take on Tahoma at Highline Memorial.
Chief Sealth gets a 7 p.m. Friday visit from Sammamish as West Seattle travels to Liberty.
Seattle Lutheran hosts Evergreen Lutheran for a 7 p.m. game at West Seattle Stadium on Friday.
Volleyball
West Seattle plays host to Roosevelt for a 7 p.m. match Monday as Chief Sealth travels to Rainier Beach, and Wednesday at the same time Chief Sealth is at home facing Franklin as West Seattle goes to Ingraham.
Tyee drops in on Highline for 7:15 p.m. action Tuesday before hosting Clover Park at the same time Thursday as the Pirates travel to Orting.
Washington is at Evergreen and White River at Foster at 7:15 p.m. Tuesday, meanwhile, then Thursday Foster goes to Washington and Evergreen to Foss.
Kennedy gets a 7 p.m. visit from Kentlake on Monday and Mount Rainier hosts Tahoma at 7:15 p.m.
Mount Rainier drops in on Kennedy at 7 p.m. Wednesday.
Girls soccer
Tuesday's schedule has Chief Sealth hosting Rainier Beach and West Seattle visiting Garfield for 4:30 p.m. matches and Thursday's has West Seattle getting a visit from Ingraham and Chief Sealth going to Cleveland at 4 p.m.
Evergreen is at Valley Ridge playing Foss at 3:30 p.m. Tuesday and Foster hosts Washington at 7:30 p.m.
Foster entertains Foss at 7:30 p.m. Thursday as Evergreen visits Lindbergh in Renton.
Tyee is also at Valley Ridge on the other field playing Clover Park at 3:30 p.m. Tuesday and Highline hosts Orting at 7:30 p.m.
Thursday Steilacoom is at Tyee at 3:30 p.m. and Highline is at home against River Ridge at 7:30 p.m.
Kennedy gets a 6 p.m. Tuesday visit from Kentwood at the Starfire complex in Tukwila and Mount Rainier goes to Kentlake at 7:30 p.m.
Mount Rainier drops in on Kennedy at 6 p.m. Thursday at Starfire.
Pros
Sounders
Seattle entertains Dallas for a 4:30 p.m. Major League Soccer match at CenturyLink Field on Sunday that can be seen live on JOEtv.
Seahawks
Seattle drew a bye for this week and will return to National Football League action Sunday, Oct. 22 when it pays a 1:25 p.m. visit to the New York Giants on Channel 7 TV.
Thunderbirds
The defending Western Hockey League champion Seattle Thunderbirds of Kent host Vancouver for a 7:05 p.m. match at the Showare Center on Tuesday before getting a visit from the Victoria Cougars at the same time Saturday.
Silvertips
Everett visits Red Deer for 6 p.m. Western Hockey League action Tuesday before going to Medicine Hat at the same time Wednesday and Lethbridge at the same time Friday.
The Silvertips drop in on Kootenay for a Saturday match.
Stars
Tacoma opens its professional men's indoor soccer season Friday, Oct. 27 with a 7:35 p.m. home match against the Milwaukee Wave at the Showare Center in Kent.
Colleges
Husky football
The University of Washington team travels to Arizona State University to play a 7:45 p.m. game Saturday that can be seen live on ESPN.
Cougar football
Washington State University goes to California for a 7:30 p.m. game in Berkeley on Friday that will be carried on ESPN.
Husky volleyball
Washington hosts Oregon for a 7 p.m. match Wednesday that can be seen on the Pac-12 network and gets a visit from Oregon State at the same time Friday in non-televised action.