Sportswatch: Sports events worth keeping an eye on Week of 10-30-17
Sportswatch: Sports events worth keeping an eye on Week of 10-30-17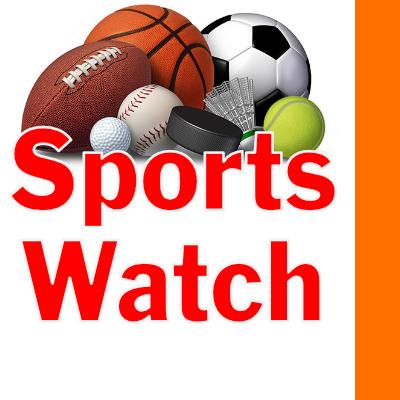 Mon, 10/30/2017
By Tim Clinton
SPORTS EDITOR
High schools
Football
Chief Sealth may have lost its Metro League playoff game to Seattle Prep last week, but the Seahawks still get to play one more game when they entertain Cleveland for a 7 p.m. game at the Southwest Athletic Complex this coming Friday.
Highline is coming off a 58-21 loss at Foster in a South Puget Sound League crossover, but the Pirates hope to right their ship when they come home to play Sammamish in a non-league game at 5 p.m. Friday.
Evergreen, meanwhile, will be seeking to break into the win column when it visits Kingston at 6 p.m. that day.
Kennedy, fresh off a 28-12 win over Mount Rainier, visits Bellarmine at 7 p.m. Friday. The Rams host Rogers at 8 p.m. at Highline Memorial.
Foster goes to Orting at 7 p.m. Friday.
Girls soccer
Kennedy Catholic opens playoff action with a 5:30 p.m. game on the Curtis High School field on Thursday.
Volleyball
Kennedy Catholic faces a 12 p.m. match against Graham-Kapowsin to open 4A West Central District tournament action at Kentwood on Friday.
Highline plays in the 2A tournament at Franklin Pierce, opening against Kingston at 3:30 p.m.
Both tournaments last through Saturday.
Cross country
State races for all classifications are being held Saturday at the Sun Willows golf course in Pasco.
The first race starts at 9:30 a.m. and the last at 2:30 p.m.
Girls swimming
Hazen is hosting the 2A West Central District meet at 5 p.m. Friday and 4 p.m. Saturday.
Pros
Seahawks
Coming off a wild 41-38 win over the Houston Texans, the Seattle Seahawks will be at home once again this Sunday when the Washington Redskins come to CenturyLink Field for a 1:05 p.m. game.
Channel 13 will show the action live.
Sounders
Seattle continues its Western Conference semifinal series with Vancouver this Thursday when it hosts a 7:30 p.m. game at CenturyLink Field that will be carried on FS1.
Thunderbirds
Seattle visits Red Deer at 6 p.m. Wednesday and Edmonton at the same time Thursday.
The Thunderbirds visit Medicine Hat at 6:30 p.m. Saturday.
Silvertips
Everett hosts Prince George at 7:35 p.m. Friday and Portland at 7:05 p.m. Saturday.
Stars
Tacoma's Major Arena Soccer League team is off for this week.
Colleges
Husky football
The University of Washington hosts the Oregon Ducks for a 7 p.m. game at Husky Stadium this Saturday.
It will be shown on FS1.
Cougar football
Washington State University will also be home taking on Stanford in a 12:30 p.m. game Saturday in Pullman.
Channel 13 will carry the action live.
Husky volleyball
Washington visits Colorado for a 5 p.m. match Friday that can be seen on the Pac-12 network before dropping in on Utah at 6 p.m. Saturday.