Keeping Track: Where area sports stars meet their future 11-29-17
Keeping Track: Where area sports stars meet their future 11-29-17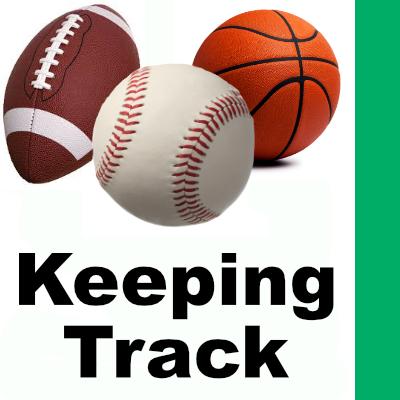 Wed, 11/29/2017
By Tim Clinton
SPORTS EDITOR
Locals help Highline College to soccer title
A Highline College men's soccer team that drew heavily on area talent captured the Northwest title with a 1-0 victory over Whatcom College at the Starfire Complex in Tukwila on Sunday, Nov. 12.
The Thunderbirds had three Chief Sealth graduates and two West Seattle graduates this fall along with one from Tyee, one from Highline, one from Kennedy Catholic and one from Mount Rainier.
On the team from Chief Sealth were freshman midfielder Abel Kidane, freshman forward Million Teckle and freshman midfielder Miguel Macias, while the West Seattle graduates were freshman goalkeeper Akili Kasina and sophomore midfielder Mohamed Jaylain.
Sophomore forward Adama Kante came from Tyee, freshman forward Vincent Aquino Contreras from Highline, freshman midfielder Jesus Garcia from Kennedy Catholic and sophomore defender Cody Parke from Mount Rainier.
The Highline College women also won their title, only they did not have any area players on the team.
Ballard's Bwana played for Husky men
Ballard Beavers graduate Handwalla Bwana plays for the University of Washington men's soccer team this fall as a sophomore midfielder.
Carroll a running back for the Lutes
Ballard graduate Shea Carroll is a junior running back for the Pacific Lutheran University football team who stands at 5-foot, 7-inches and 175 pounds.
McPhee hits 24 in season-opening loss
Mount Rainier graduate Brittany McPhee tossed in 24 points for the Stanford University women's basketball team in its opening 85-64 loss to Ohio State University and knocked in nine in a 78-53 loss to No. 1-ranked University of Connecticut.
Jordan McPhee averaging 16.6 points
Mount Rainier graduate Jordan McPhee has averaged 16.6 points per game for the Seattle Pacific University women's basketball team over its first five games.
McPhee has also averaged 6.0 rebounds and has four assists, five blocks and nine steals total for the season.
Giomi playing part time for Ducks
West Seattle graduate Lydia Giomi averaged 1.0 points and 2.0 rebounds over four games for the University of Oregon women's basketball team in part time play as a redshirt freshman.
Giomi also has one steal and one block.
Foster grad playing for Highline College
Foster graduate Aolani Teresa Medrano is a 5-6 freshman guard with the Highline Community College women's basketball team.
If you have other information for Keeping Track please contact us at sports@robinsonnews.com.