Seattle's Must-Sees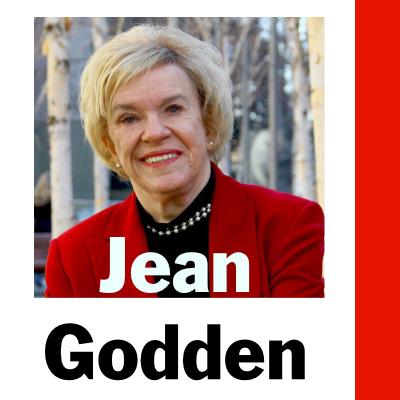 Mon, 12/11/2017
By Jean Godden
A survey of 400 residents found that we Seattleites are of two minds about this city's wild growth. While we're convinced that hyper-growth is making it hard for average folks to live here, we are still upbeat about the direction we're going. 
Say what? In other words: We think growth is benefitting "only a few," but we're optimistic about more opportunities for young people. We're also pleased this region is becoming "world class." 
What the Atlanta Media/Allstate poll also identified were our thoughts on the region's "must see attractions." Interesting bunch of choices: More than 50 percent said the top must-sees are the Pike Place Market and Seattle Waterfront, Mount Rainier, the Space Needle, Pacific Science Center, Museum of Flight and the Chihuly Gardens and Glass.
Those six suggestions are good for starters, but the list leaves out some of the region's best one-a-kind venues. My own background, having written guidebook articles, makes me want to lobby for some other Seattle must-sees. Here's the supplementary list -- many on the sunset side of the city -- the must-see places where I take my visitors:
Ballard Locks: I never miss taking guests to the Ballard Locks. The now 100-year-old Locks serve some 100,000 watercraft that travel annually between salt and freshwater. Featured on the Locks' South Shore is a viewing area and the 21-level fish ladder that provides a pathway for salmon and steelhead bound for spawning areas. The North Shore offers a seven-acre ornamental garden and picnic area open to the public.
Fisherman's Terminal: Moored at the terminal offseason, you'll find some 500 trollers, gillnetters, seiners, long-liners, crabbers and trawlers that make up the North Pacific Fleet, one of the world's largest. Between docks 7 and 8, stands the Fishermen's Memorial honoring Seattle fishers lost at the sea since 1900. A bronze statue of a fisherman hauling in a fish stands atop the lofty column.
Ballard Farmers' Market: Every Sunday, year around, the Market takes over Old Ballard between 20th and 22nd NW. Farmers and vendors offer everything from fish to fresh-baked bread, cheese, nuts, jam and organic vegetables. Added to the mix are street musicians and food carts. 
Seattle Aquarium: Dedicated to marine conservation and research, the Aquarium is a fun place where visitors can watch daily dive shows, converse with divers and become acquainted with Puget Sound's marine life. It's a chance for up-close encounters with northern fur seals, sea otters, giant Pacific octopus, skates, rockfish, salmon and more.
Seattle Central Library: The distinctive Fourth Avenue structure, designed by architect Rem Koolhaas, is the flagship of the 26-branch system. Central gets millions of visitors a year: some who use the free computers, some who access the 1.5 million books, but many who just want to ride the chartreuse escalator to level 10 with its stunning views of Elliott Bay.
Pioneer Square: No visit here is complete without a trip to the city's original downtown, rebuilt in Romanesque Revival style after the 1889 fire. Here visitors can see the original Skid Road, take an Underground Tour or inspect the Klondike Gold Rush park. The free national park, open daily, is the perfect stop on a rainy day.
Chinatown International District: This is the heart of the city's Asian culture: old, authentic, funky and cool. Wing Luke Museum is the city's cultural hub, but there's much more, including dozens of restaurants and shops to explore, as well as Uwajimaya, an Asian grocery emporium, food court and retail complex.
Olympic Sculpture Garden: The Seattle Art Museum's sculpture museum has free daily admission and reasonable (for downtown) parking. The walk down to the beach's intertidal zone is breathtaking and includes two of my favorite sculptures: Calder's Eagle and the Typewriter Eraser.
West Seattle Water Taxi: In Winter, the Water Taxi operates mornings and midafternoon into evening. The 12-minute trip is a swell way to look back at the city skyline and -- with an Orca card -- adult fares are $4.50, less if you're a senior.  
Alki Beach Park: Here stands the obelisk marking the spot where the Denny party landed Nov. 13, 1851. Although the area was already home to many indigenous people, the Alki spot is considered the birthplace of Seattle. Nearby is the Alki Point Light Station, marking the southern entrance to Seattle's harbor. 
That's a heap of a list to add to the half-dozen Atlantic Media Survey must-sees. But Seattle, after all, is not Portland which visitors say is "a two-day town."
To experience Seattle, it takes at least a week.