West Seattle survives Squalicum Storm
West Seattle survives Squalicum Storm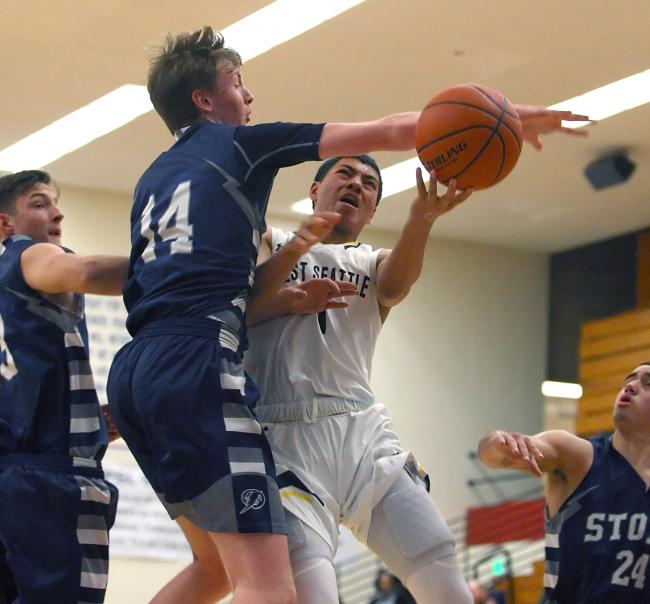 photo by Kurt Howard
Fri, 12/29/2017
BY GERARDO BOLONG
Contributing Writer
BURIEN - Athleticism paired with dynamite defense finally gave the 3A Metro League West Seattle Wildcats shelter from the Northwest Conference 3A Squalicum Storm boys basketball team in a 56-40 championship game at the 2017 Sterling Christmas Shootout on Thurs., Dec. 28.
"We won this with our defense," said Wildcat head coach Keffrey Fazio. "Squalicum is good and ell-coached. I'm proud of our team. We could have fallen to the pressure. This was a good test for us and a good win because we're still working on things."
After being tested mightily by the constantly moving Storm from Northeast Bellingham, the Wildcats led only 39-34 with 5:41 in the fourth quarter.
Elijah Nnanabu then torched a 3-pointer for West Seattle. Simon Harris followed with a goal off the glass. Devante Powell answered with a Squalicum 3-point goal to make the score 44-37, but the Wildcat defense answered the final call down the stretch to trigger a scoring surge that began with a NuhKosi Roberson tip in as the WS lead ballooned to 51-37 on the road to victory.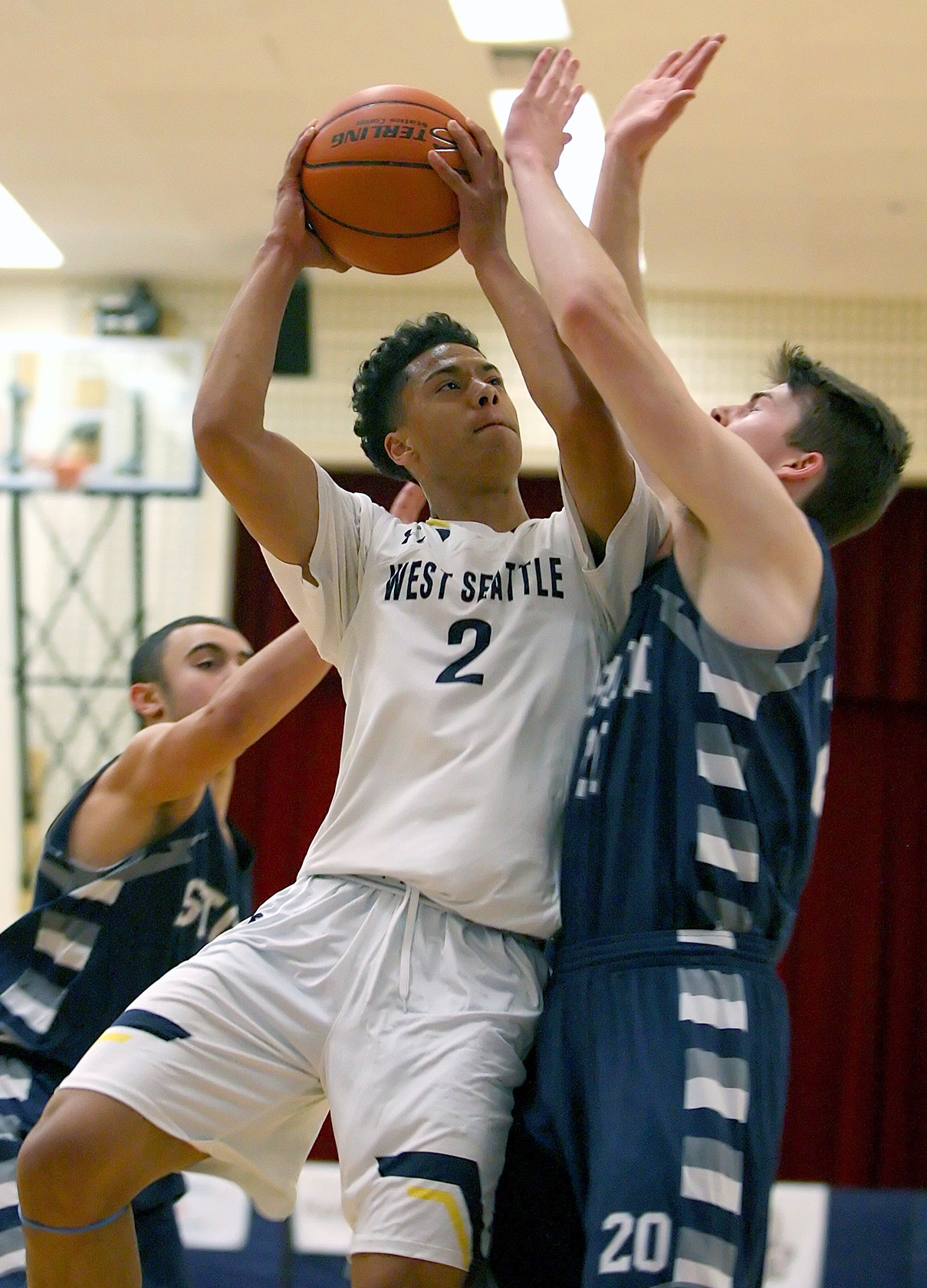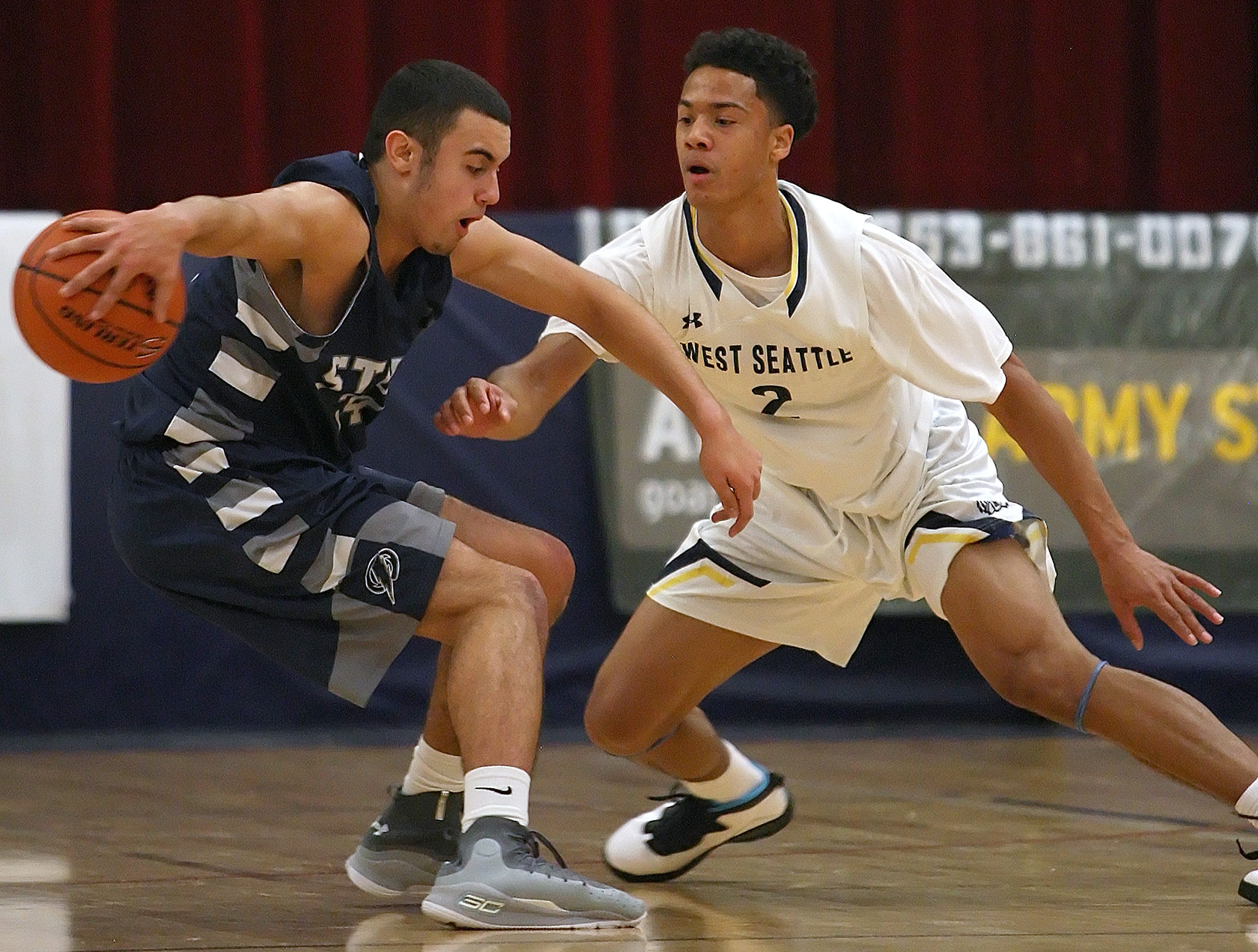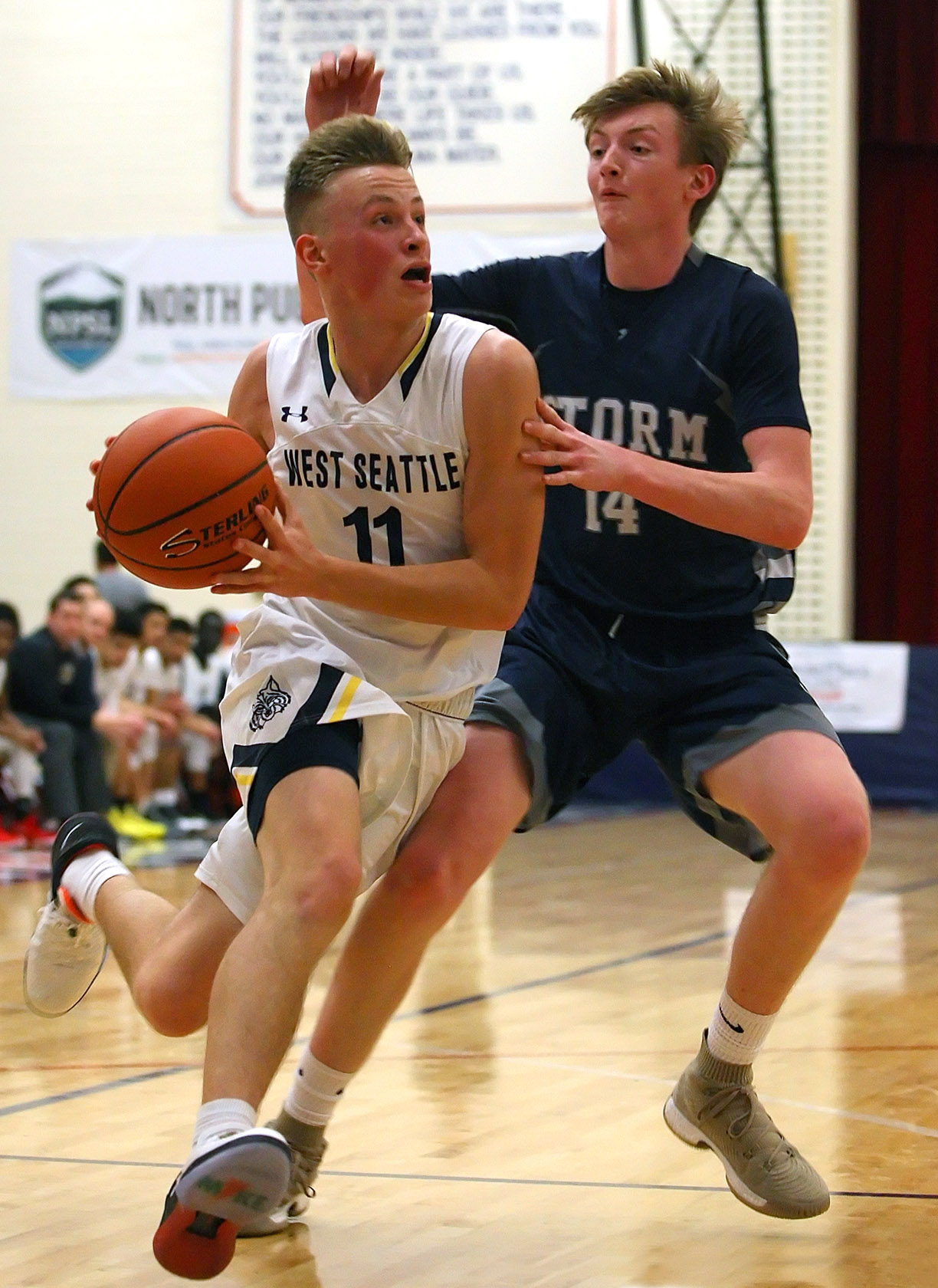 Persistent Squalicum held West Seattle to an 8-8 standoff after the first quarter. Reversing the ball well in their passing game while pressuring the Storm on defense, the Wildcats worked Squalicum over to lead 24-12 at the half.
The lead grew to nine points, but the Storm raged back to trail by only three points twice. Kendall Engelhart and Dedrick Mitchell led the Squalicum offensive output.
Nnanabu spearheaded a WS charge into a 36-29 lead with one quarter left to play. Roberson's lay up and free throw stretched the advantage to 39-29, but the ever present Engelhardt converted a pair of free throws and a 3-point bomb to create the 39-34 prelude to the final determination sequences.
West Seattle's all-tournament player Nnanabu paced West Seattle at 15 points, closely followed by the 13 points of Simon Harris. Marcus Collins earned nine points. Abdullahi Mohamed grabbed 10 rebounds with his six points.
All tournament Engelhart scored 21 Squalicum points and added six boards. Powell contributed nine points.
Other all tournament players were Zac VanderLey (Seattle Christian), Chancellor Hilliard (Kennedy Catholic), and Cage Schenck (Woodinville).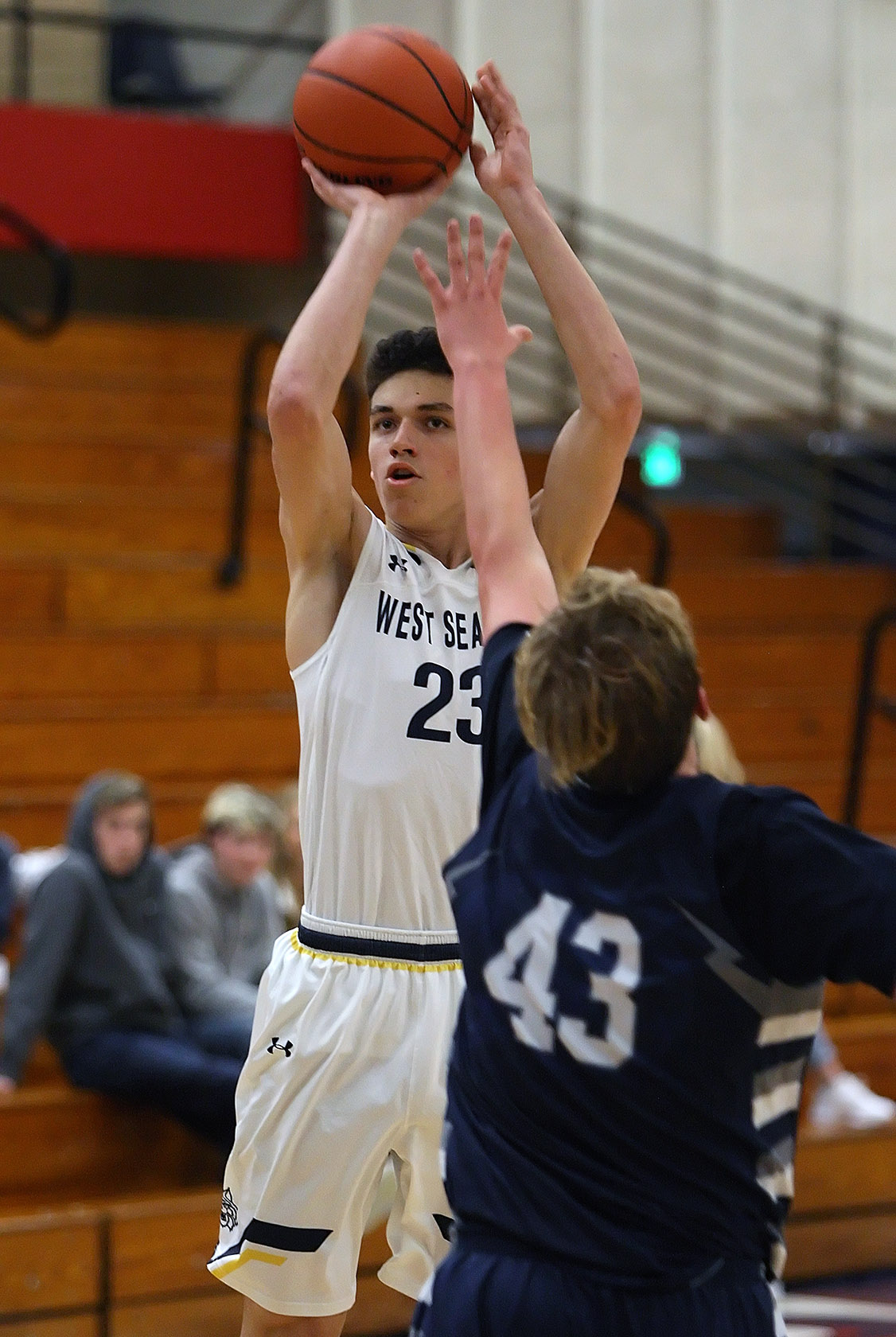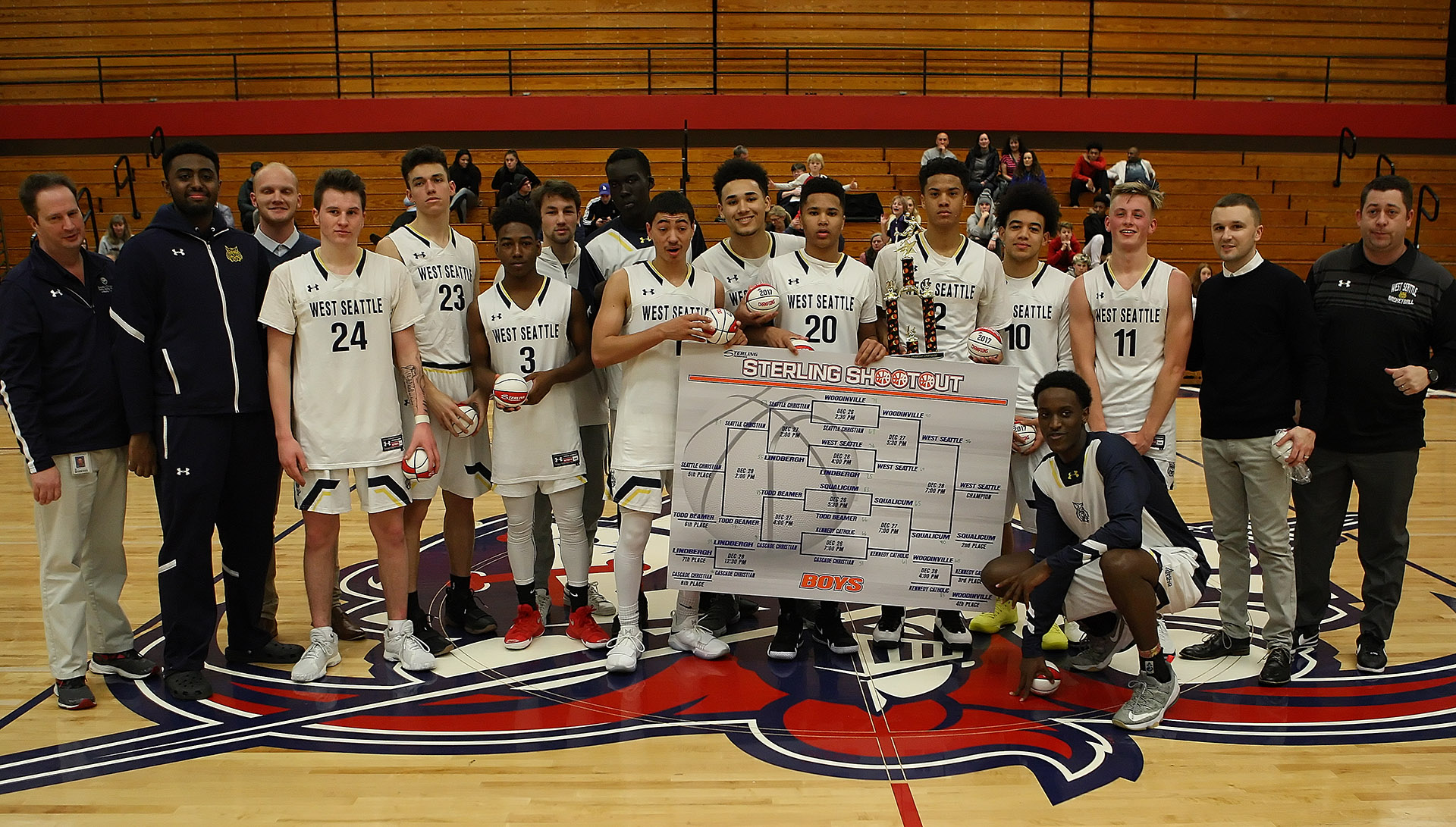 Comments
That Sophmore PG for West Seattle is going to be one to watch for the next few years! Smart, great vision, score at will and plays D! Great leadership. Very impressive.