Who was Chief Seattle?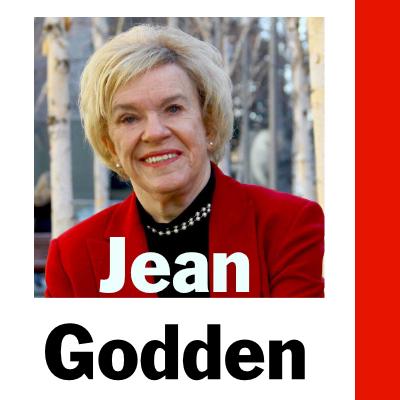 Mon, 01/22/2018
By Jean Godden
Chief Seattle -- the man whose name we usurped -- was a good-looking guy. Dr. William Tolmie of the Hudson Bay Company called Seattle "the handsomest Indian" he had ever seen. Tolmie said Seattle had an aquiline nose, fine features and expressive eyes.
There are other first-hand descriptions of the chief. Dillis Ward, who worked at Henry Yesler's lumber mill, witnessed Seattle in action. He remembers seeing the chief serving as a judge amidst a native crowd gathered on the city's waterfront. Ward describes Seattle as "a square shouldered, deep chested, stockily-built Indian with a voice like a trumpet."
Henry Smith, the pioneer doctor who settled Smith Cove, writes: "Old Chief Seattle was the largest Indian I ever saw and by far the noblest looking. He stood six feet full in his moccasins and was broad shouldered, deep chested and finely proportioned." 
These images of Seattle come thanks to historian David Buerge, author of a new book, "Chief Seattle and the Town That Took His Name." The chief's origins had long been obscure. To learn about Seattle's beginnings, Buerge spent 20 years scouring old logs, journals, letters and the recollections of survivors and settlers. 
Thanks to Burge's account, we can now fill in some blanks in our knowledge about the chief. We know that Seattle was born of a Suquamish man and a Duwamish woman, perhaps a slave. His birthplace is thought to have been in Stak on the Black River (now gone) near Kent. 
Buerge quotes Amelia Snaetlum, a Suquamish woman. She said Seattle had the Thunderbird power, perhaps discovered near Lake Burien during his youthful quest. Seattle's people -- he would become chief of both the Duwamish and Suquamish -- believed that he could call thunder from the skies. They said that, when angry, his voice thundered. As was the custom, the young man received the name of a maternal ancestor. What comes to us as "Seattle" or "Sealth" was more accurately "Si'a'l," three syllables with the accent on the middle one. 
Later in life, after persuading Dr. David Maynard to become his partner in a fish-packing business on Elliott Bay, Chief Seattle welcomed newcomers to the new settlement. He supported them and kept them informed during the Yakima War. But the chief wasn't always a peacemaker. As a young man, he led warriors in raids on Northern tribes, killing many natives and acquiring slaves. He married four wives, outlived three of them, and had several concubines and half a dozen children. Baptized by Catholic missionary priests, he acquired a Christian name, becoming "Noah Seattle."
Chief Seattle was not pleased when the settlers wanted to name their new town after him. Pioneer Ezra Meeker said, "He was quite disturbed to have his name trifled with and was willing to levy a tribute from the people of the embryo city." Angeline, the chief's daughter, said it was because Seattle feared that "after death, he would have no rest; he would be turning over all the time." The settlers paid Seattle an unknown sum. 
Seattle is the largest city in the world named for a native American, but Seattle, the man, has yet another claim to fame. The chief earned international stature for a mighty speech. At a waterfront gathering on Jan. 12, 1854, Territorial Gov. Isaac Stevens spoke first, outlining plans for future treaties. Then the tall chief stepped up. He rested his hand on Steven's head and spoke about change and continuity, love and loss. He said, "The white man will never be alone. Let him be just and deal kindly with my people for the dead are not altogether powerless."
Doctor Smith jotted down notes from Seattle's speech, delivered in the native language and translated. Thirty-three years later, Smith edited his notes and published the speech, considered the greatest ever spoken by a native American. 
Buerge devotes the book's final chapters to the speech. There are many versions of it, none thought totally accurate since the speech was revised and rewritten, shaped by numerous co-authors. Nevertheless, Seattle expressed some over-arching truths: "We may all be brothers after all. We shall see." 
Buerge laments that here, in this city named for him, we do not celebrate the Jan. 12 anniversary of Seattle's speech. He also deplores that, while the Suquamish received official status, the Duwamish, people of Seattle's mother, have not been recognized. In Seattle's city, it seems that, at the very least, the words Seattle spoke should still resound, like thunder from the skies.