The Rain! My God, the Rain! 
The Rain! My God, the Rain!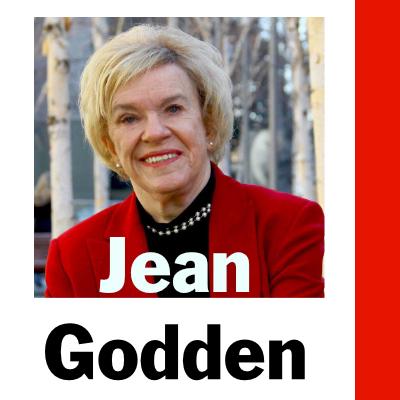 Mon, 02/05/2018
By Jean Godden
Question: What do you call two straight days of rain in Seattle? Answer: A weekend.
Second question: What does Daylight Savings Time mean in Seattle? Answer: An extra hour of rain.
Still another: What do you call a dozen consecutive days of rain, mudslides, floods and power outages? Answer: January in Seattle.
It's been raining nonstop in Seattle and the saturated natives are making sick jokes. There have been steady rains for 10, 12 days, maybe a record for consecutive days of drizzle, deluge and downpour. The rain is unrelenting. But so are the well-worn jokes and the stories about how Seattleites almost never carry umbrellas.  
Actually, like many Seattleites, I own three umbrellas. One is a ceremonial bumbershoot -- once carried in a Seafair parade. It's not much use; it lacks a handle. Another is one of those half-sized fold-up umbrellas that I have a heck of a time opening -- usually I manage to go brella-up about the time the rain is dripping off my nose and my glasses need windshield wipers. The third umbrella is a vintage Seattle Public Utilities promo number, the best of the three but not always on hand when I need it.
Old timers (that's someone who's lived here at least six months) will tell you that Seattleites make it a mark of honor not to carry an umbrella. And there are some good reasons for that.
First reason is that umbrella toting will probably mark you as a newcomer, something to avoid if possible. Then you'll have to listen to more rain jokes. Did you know that, according to the National Weather Service, it only rains a dozen times in Seattle: January, February, March, April...
Second reason never to carry an umbrella is that it will likely be blown inside out and you'll be stuck trying to find a trash can where you can toss the carcass away. Being a good Seattleite means finding the right trash can, not one reserved for recycling or food waste.
Third reason not to carry an umbrella is so you can feel superior to those who do. Nothing is more satisfying than having coffee in a downtown coffee shop during the rainy season (October through March). Sit by a window and you'll see umbrellas being blown inside out at nearby intersections. It brings out the sadist in the saints among us.
In addition to little-used umbrellas, I also collect raincoats. I have five of them, three with hoods and all in various stages of disrepair. Not long ago, I briefly lost my old trench-coat when I grabbed someone else's by mistake. There are only so many raincoat styles and they are a uniform in Seattle. When the nice woman left with my coat returned it, she filled the pockets with candy kisses. Braving elements is a bonding experience.
One of the advantages to living in soggy Seattle and the damp Northwest is that, if you write for a living, you always have a topic. It really does rain all the time, both in fiction and nonfiction. 
My favorite passage comes from Seattle author Betty MacDonald's 1945 bestseller "The Egg and I." McDonald wrote about her misadventures on a chicken ranch on the Olympic Peninsula. She wrote, " Along about November, I began to forget when it hadn't been raining and became one with all the characters in novels about rainy seasons, who rush around banging their heads against the walls, drinking water glasses of straight whiskey and moaning, 'The rain! The rain! My God, the rain!'"
Rain laments are more common than horsetails. What's unusual are resident novelists like Tom Robbins, born in North Carolina, raised in Virginia, who declared, "I'm here for the weather." Robbins added, "I'm here for the rust and mildew, for webbed feet and twin peaks, spotted owls and obscene clams. . .for bridges that pratfall into the drink and ferries that keep ramming the dock." 
Years ago when I wrote editorials for the Seattle Post-Intelligencer, it was my task to write the rain editorial, the one that ran at the bottom of the page after a couple of drizzly weeks. It was no trouble to write, but one thing for sure: The minute the printers' ink was dry, it would stop raining and the sun would come out, making my editorial look foolish.
Because I'm writing about endless rain, we can now count on sunshine tomorrow or even today. You're welcome.
Comments
Jean, I love this! It is the essence of Seattle and being a Seattleite, this is truly accurate. I have a collection of umbrellas as well... none of them are originally owned by me, usually left by a friend or one I picked up by mistake. The very few I have ever purchased have met the same fate as those I currently have in possession... usually leaving those I have purchased on one of the warm and sweaty wet buses packed with drenched locals.
Jean,
I haven't lived in Seattle for a very long time yet I thoroughly enjoy your articles in Westside Seattle. Funny, entertaining and sometimes painful (Here's Our Secret Weapon.) Thank you so much!
Add new comment