No Small Change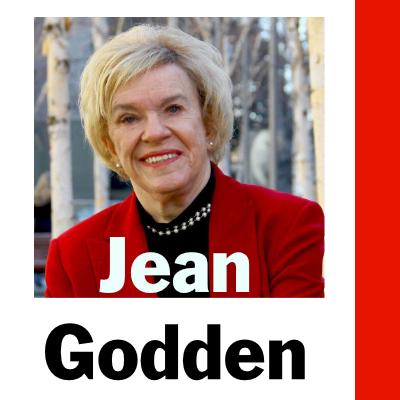 Mon, 03/05/2018
By Jean Godden 
      Seattle is a seven-letter word that means change. This city changes visibly overnight. Drive down a familiar arterial street and, before you drive back, there are two new apartment complexes, a brand new bicycle lane and a traffic lane closed off with orange cones to make room for a high-rise construction crane. 
     This changing cityscape -- the result of amazing progress in business and technology -- is pretty wonderful in many ways. It's obvious that other municipalities, the cities that are vying for a second Amazon headquarters, are angling for what Seattle has landed. But the wholesale changes also are disconcerting. 
     It's as if we locals have been taking a long civic nap and suddenly we've wakened, Rip Van Winkle style, to a strange new horizon. I can scarcely imagine what someone like the late Emmett Watson, city columnist and father of "Lesser Seattle," would think about the city of today.
    Long-time Seattleites have been lamenting the changes, asking where the favorite bars and bistros have gone, longing for familiar shops and services. Where's the old dry cleaners? The hardware store that had what we needed? The neighborhood movie house? The sad news is that many of those fixtures are gone forever, replaced by new ventures or by large chain stores. The old order is changing.   
    Seattle's phenomenal business success is not without its downside and drawbacks. This city has been one of the last metropolitan bastions of family homes and distinct, individualistic neighborhoods. Seattle neighborhoods still differ markedly from one another. Despite growth and gentrification, you would not confuse the U District with Madison Park or Greenwood with Magnolia. 
      Yet we know these iconic neighborhoods are changing. They're scheduled for more density; they're going to have more multi-family zoning. That leads many to worry that we could end up smothering the very charms that have drawn people to our city. 
    Housing prices and apartment rentals are literally going through the roof. What can one say when people are buying $500,000 houses only to tear them down to build $2 million houses? Or when the average one-bedroom Seattle rental has reached an astonishing $1,964 a month? The concept of affordable and/or subsidized housing becomes laughable, particularly since reasonably priced rentals are next to impossible to find.
    Another downside to rapid growth is an overburdened transportation system. Seattle now ranks as the fifth worst U.S. city for traffic congestion. At one time, traffic backed up mainly during commute hours, now the city's downtown is gridlocked throughout the day. And, while bus and rail lines are moving ever greater numbers, they fall short on convenience and availability. Improved mobility is going to take time. That's doubly true with mega-projects like the Alaskan Way teardown to soon disrupt our lives. 
    Lately, too, I worry that people are arriving here so fast that they haven't had time to understand some of the city's long-cherished traditions. They jaywalk. They honk their horns. They can't deal with four-way intersections. They (horrors) carry umbrellas and sometimes poke bystanders in the eye. 
     Worse still: these newcomers lack a fondness for polite Seattle and anti-style Seattle. Some years ago when I was writing for Seattle dailies, I had a phone call from a woman, a newcomer who was having a bad day. She ranted about Seattle's lack of color. She said, "All your houses are gray or beige, all your cars are black or silver. Where are the tangerines, the reds, the yellows, the limes?"
      She then complained about our frequent rain and cool summers as if we locals were responsible for temperate weather. The angry woman concluded her phone call saying, "Well, we'll soon be headed back to California. We're only here for the signing bonus and the stock options." Ah, those stock options. At a guess, she and maybe a husband or partner were dragged here to make cartloads of money. 
   The good news for me was that the color-obsessed woman likely was leaving the area, the sooner the better. Or perhaps, just perhaps, she might linger and catch the Seattle disease. She might come to see the city's 42 shades of gray through rose-colored glasses and fall in love -- as many of us have -- with the subtle sense of community and togetherness that makes this city utterly, ultimately unique.