Keeping Track: Where area stars meet their future
Keeping Track: Where area stars meet their future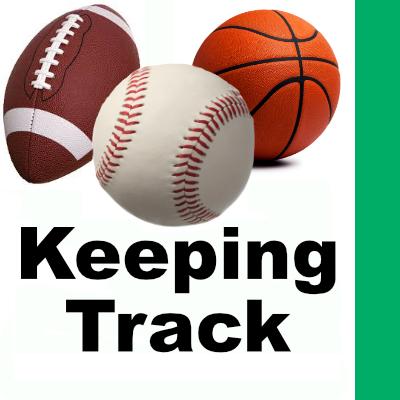 Tue, 03/06/2018
By Tim Clinton
SPORTS EDITOR
Jordan McPhee helps SPU  to title
Mount Rainier graduate Jordan McPhee and the Seattle Pacific University women's basketball team captured first in tournament action held in Anchorage, Alaska.
The Falcons finished off the tournament by posting a 71-61 win over Montana State-Billings Saturday, March 3 with McPhee contributing seven points, two rebounds, two assists, one block and one steal.
McPhee also had seven points in a 74-65 victory over Alaska-Anchorage the day before and added six rebounds, three assists, one block and two steals.
Seattle Pacific opened the tournament with an 85-59 rout of Simon Fraser on Thursday, March 1 with McPhee swishing in 14 points.
McPhee added five rebounds, three assists and one block.
Brittany, Cardinal capture second
Brittany McPhee from Mount Rainier and the Stanford Cardinal women's basketball team took second to  Oregon at the Pac-12 tournament, losing the final by a 77-57 score. on Sunday, March 4.
McPhee scored 12 points to go with three rebounds and three assists.
McPhee hit seven points with four rebounds and three assists to help the Cardinal to a 69-59 victory over USC on Friday, March 2.
She came back the next day to score three points and haul down three rebounds in a 58-46 victory over Arizona State.
Giomi and Ducks crowned champs
West Seattle graduate Lydia Giomi, a redshirt freshman, was used sparingly by the Oregon Ducks team that won the Pac-12 tournament title ahead of Stanford.
Giomi did not play in the final or in a 65-62 win over UCLA on Saturday, March 3.
She did see some action but did not score in an 84-43 win over Colorado in the Ducks' tournament opener Friday, March 2.
McCullough transfers to Chipola in Florida
Former West Seattle standout Morgan McCullough has transferred from the University of Oregon to Chipola Junior College in Florida for his sophomore season of college baseball.
McCullough played second base as a freshman for the Ducks last spring and was a 33rd round pick of the Seattle Mariners out of high school.
Gallagher back with UW softball team
Kennedy graduate Maggie Gallagher is a sophomore member of the University of Washington women's fastpitch softball team.
Gallagher hit .356 (16-for-45) in a utility role last year with four doubles and eight RBI. She played in 30 games and started eight.
The Huskies are off to a 20-0 start this spring.
McPherson playing beach volleyball
Kennedy graduate and West Seattle resident Shayne McPherson is back for her sophomore season with the University of Washington beach volleyball team this spring after concluding her second indoor season with the Huskies last fall.
Ballard's Bwana playing spring ball
Ballard graduate Handwalla Bwana is in his sophomore season as a midfielder for the University of Washington men's soccer team. The Huskies' regular season is in the fall, but right now they are playing spring ball.
Montemayor swims at Seattle
Chief Sealth graduate Morgan Montemayor is a senior backstroke swimmer for Seattle University.
Foster's Medrano with Thunderbirds
Foster graduate Aolani Teresa Medrano is a freshman guard for the Highline Community College women's basketball team.
Hovland plays softball for Highline College
Highline High School graduate Jenny Hovland is now a sophomore outfielder for the Highline College women's fastpitch softball squad.
Please contact us at sports@robinsonnews.com if you have information for Keeping Track.