When News Matters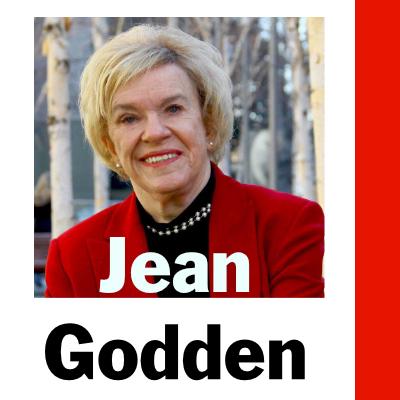 Mon, 03/19/2018
By Jean Godden
     Earlier this month, the Washington State Legislature adjourned on time ending a 60-day session. The lawmakers accomplished a lot. Although they sadly missed on gun and climate control, they passed a Voting Rights Act, dealt with pay equity and sex discrimination, worked to better fund schools, became the first state to enact net neutrality and finally managed to pass a stalled capital budget. 
    But, along with some exceptional work, a lop-sided majority of the 147 lawmakers did something truly appalling. The peoples' representatives passed SB6617, an ordinance that exempted the legislature from fully observing public disclosure laws. Equally distressing is the fact that they passed that bill in haste and attached an emergency clause. That clause meant the bill would to go into effect immediately once the governor signed it or allowed it become law without a signature. 
     Talk about unaccustomed speed. They introduced SB6617 on a Wednesday and passed it on a Friday in less than 48 hours, without notice and with scant public testimony. (Six members of the public were briefly allowed to testify during a work session; they were all opposed.)
    The legislature undertook the stealth passage after a Thurston Superior Court judge sided with a group of newspapers, led by the Seattle Times and the Associated Press. Judge Chris Lanese ruled that the Legislature is subject to public disclosure and must abide by the Public Records Act. 
     Ironically, the Legislature itself had passed the public records act in 1973, asserting that elected representatives "do not have the right to tell people what they can and cannot know." That open attitude lasted only until 1975 when the lawmakers jammed through a bill exempting the legislature from rules that affect the governor, state agencies and every county exec, mayor, councilmember, mayor, sewer and water commissioner in the state. 
    It's an indefensible position; but, thank goodness, there is some good news about this shameful fiasco. The Legislature's action did not go unnoticed. A dozen state newspapers reported on SB6617.  In the lingo of the trade, the newspapers "went to the wood." They splashed editorials across their front pages. They urged people to contact their representatives; they asked them to call on the governor to veto the bill, even though it had passed with a seeming veto-proof majority.
     Some community papers followed suit. Westside Seattle co-publisher Ken Robinson wrote, "Last week the people you chose to represent you in the State Legislature basically agreed to send a message that how they do business on your behalf is none of your business." The paper ran a piece by Washington Newspaper Press Association's Josh Kelety explaining the lawmakers' hasty action.
     The news reached citizens across the state. People's disapproval was overwhelming: More than 20,000 calls to the governor's office; thousands of emails and calls to legislators. Somewhere along the way, the lawmakers woke up and recognized that they had a problem. A number reconsidered; they wrote a letter asking the governor to veto the bill. Governor Inslee complied after negotiating an agreement to await a Supreme Court appeal and to stay action until legislators can rework their approach.
     Legislators have mouthed concerns, perhaps misplaced, that, with full disclosure, "constituents' privacy (in emails and letters) might be compromised." This worry rings hollow since that has not been an issue in towns, cities and counties where officials must respond to public disclosure requests and release correspondence. 
     Now that this issue is fully out in the open, we have to watch and make sure that lawmakers make no false compromises with calls for open government. The people have said strongly that they expect transparency. 
     Once again, we owe a debt to the journalists, the media and especially the newspapers, for alerting us to a flagrant misuse of power. They exposed the legislature's disregard for the peoples' right to know.  And, of course, we must thank the individual citizens who acted, those who emailed and called their representatives.
    The fact is that we still live in a democratic society, one that works best when we have open government and a free press. This state and nation are fortunate in having a strong journalistic tradition. As they often say, journalism is society's conversation with itself. News really, really matters.