Where's the Fake News?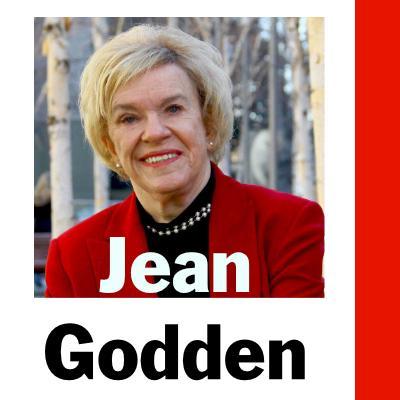 Mon, 04/09/2018
By Jean Godden
The story that broke -- appropriately on April Fool's Day -- was that Sinclair Broadcast Group had sent identical "must run" scripts to its member stations. Sinclair, which owns and operates 193 stations, was requiring news anchors at those stations to deliver a canned message. 
The anchors had no choice but to parrot the script, a "forced read" that warned about fake news, described as "false news that has become all too common on social networks." The script went on to say that "some members of the media use their platforms to push their own personal bias." The identical must-reads were delivered locally on KOMO in Seattle and KATU in Portland. 
One asks: What could be more suspect than a "biased media" warning delivered in identical sentences -- pushing President Donald Trump's own rhetoric -- across 193 stations? It's a wonder the anchors were able to deliver the warnings without gagging. One anchor, speaking anonymously, said the experience was "like a prisoner of war being forced at gunpoint" to read a captor's statement.
It is not unusual for Sinclair to designate certain stories as "must runs." But it is Orwellian for the parent company to up the ante and insist that local news anchors personally deliver a copycat message. 
More than ever this strong-arm tactic makes those of us in Puget Sound long for our independent, locally-owned outlets of yesteryear. Time was when stations like KING, KIRO and KOMO competed fiercely to be the first with news. They employed investigative teams, devoted resources to research and regularly scooped one another. 
Those days of competitive newsgathering came to a sad end when Fisher Broadcasting sold KOMO, last of the locally owned stations, to Sinclair Broadcast in 2013. That sale should have raised immediate concerns for anyone looking at Sinclair's past record. 
The FCC recently charged Sinclair $13.4-million, largest FCC fine ever, for running hundreds of segments of paid content, programming disguised as news broadcasts. Despite that immense black mark, Sinclair currently is pushing for approval of a $3.9 billion acquisition. Sinclair wants to buy Tribune Media, adding several dozen more stations to its already giant empire.
The paradox is that Sinclair Broadcasting, while calling for identification of supposed "fake news," is widely known as an ally of the president who popularized the term. Trump uses the phrase as a two-word dismissal of any reporting he doesn't like
Meanwhile, it is Trump himself who has been a prolific creator of fake news. For years he led the so-called "birther" conspiracy, wrongly insisting that Barak Obama was not born in the United States. Although he finally recanted, the president returned to that lie as recently as November.
Most recently, Trump baldly and incorrectly charged that DACA, the Dreamer program, was killed by the Democrats. In fact, it was President Trump who ordered the program shut down. Among other falsehoods, he has wrongly accused Amazon of not paying taxes or paying insufficient postal fees. The list of the president's blatant fibs, prevarications and distortions would fill volumes.
In his quest to brand as "fake news" anything with which he disagrees, the president has had a helping hand from Sinclair. The broadcaster employs Sebastian Gorka, a former Trump deputy and alt-right sympathizer, and Sinclair stations air weekly commentaries by Boris Epshteyn, a Russian-born Trump adviser. Epshteyn uses phrases like "deep state" and "attempting to undermine the U.S. government." 
Fake news is hardly a new phenomenon. Historians trace fabricated stories back to ancient days, citing Octavian's propaganda war against Mark Anthony. In the nineteenth century, publishers used fake accounts to fuel the Spanish American War. Joseph Goebbels, Hitler's "minister of enlightenment," perfected the technique of accusing others of outrages committed by the Third Reich. Despots and authoritarians have always sought to promote falsehoods and to discredit truth.
But, just because misinformation has been around for centuries doesn't excuse literate citizens from accepting disinformation as truth. It is still possible to become savvy about fake news with a few simple caveats: consider the source, check credentials and seek conformation. A good reader will always ask, "How do we know that?" 
If the source is one like the president who, according to fact checkers, has told an average of five lies per day, or is like Sinclair Broadcast Group, which demands that news anchors deliver canned promos, then you would be wrong to give that report any time or credence whatsoever.