High Cost of Everything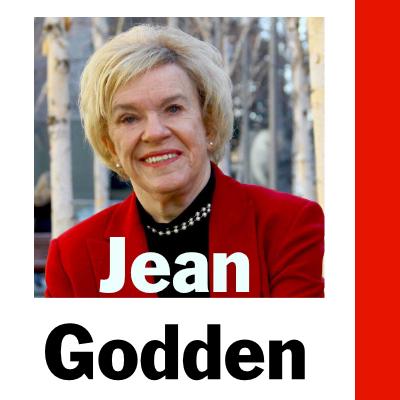 Mon, 05/21/2018
By Jean Godden
Seattle has always been an expensive place to live. Gas costs more, so do groceries and clothing. But high-priced Seattle got more costly when the Seattle City Council "compromised" on a head tax (aka employees' hours tax) on May 14.
Although the head tax was pushed by Councilmember Kshama Sawant's followers as a way to "Tax Amazon," it will be paid by nearly 600 other businesses based in Seattle. That means 99 wholesalers, 87 professional, scientific and technical service firms, 78 construction companies and 77 retailers. Health care services and hospitals will be affected, so will grocery stores and beverage retailers. The Seattle Times also will be hit.
Large employers (those with $20 million or more in gross -- not net -- earnings) will be taxed $275 per employee annually. Much of that tax will be passed on to consumers. This is particularly true when it comes to businesses that are labor intensive but narrowly profitable. Think of that the next time you check out a basketful of groceries in what may be far longer lines at a local supermarket.
There will be other unintended consequences. Some employers may find it desirable, or even necessary, to move their offices outside Seattle. If a move to a nearby suburb saves millions, relocation will be irresistible. After Seattle passed its $15 minimum wage measure, some employers did just that. When I needed a new roof this year, I called several contractors. They all had home offices in nearby towns.
Another consequence of the head tax will be the loss of some jobs. Employers will be looking to decrease labor costs where possible. Opponents of the head tax have called it "a job killer." That may be overstated, but there will be work force reductions. Don't be surprised to find less assistance for customers in retail establishments, fewer waiters in restaurants and decreased numbers of trainees in construction.
The rationale behind the head tax is that millions more are needed to combat homelessness. It is all too evident that Seattle, third highest in homeless in the nation (after New York and Los Angeles) is facing a crisis. The reality of some 5,000 men, women and children without shelter each night is scandalous. The need is acute and must be addressed.
Meanwhile, there are questions about the city's management of its resources. The city has realized a massive increase of tax receipts in recent years. Figures differ, but it appears that the city's treasury has banked a 25 percent windfall in the last two years, owing mainly to taxing massive construction projects. The city has had the most cranes operating of any U.S. city. There have been questions about how increased funds have been spent. Does the city have too many contracts (several hundred) for homeless services? And are all contractors working effectively? To her credit, Mayor Jenny Durkan is saying she will create an oversight committee. Transparency is needed.
Beyond questions over how revenue is spent, there needs to be a strong push to enlist the county and the state in solving the homeless problem. This should not be an exclusive Seattle concern. The homeless are individuals in need of assistance from state lawmakers and a helping hand from other cities in the region.
The head tax -- estimated to raise $48 million a year -- may help alleviate the problem. But it is a blunt instrument and a poor image builder. Although the council's compromise decision is about half of the first $500-per-job proposal, it still is the highest such tax in the nation. Denver's head tax is $50 per employee per year; Chicago had a $4 head tax and is reducing it to $2.
After the Seattle councilmembers compromised and agreed on the $275 head tax, Teresa Mosqueda naively remarked that "now businesses will want to locate here."
That conclusion sounds like a Saturday Night Live satire. Why would any outfit want to locate in a city where chanting hordes wave red and white signs -- printed, by the way, at taxpayer's expense -- that target individual businesses?
Comments
easy....they will not locate here....it won't happen this evening or tomorrow....but new tires have been installed and traction is around the corner...November elections in 2019 will be interesting..
Add new comment