UFO's are not unfamilar to Westsiders; Detailed accounts are compelling
UFO's are not unfamilar to Westsiders; Detailed accounts are compelling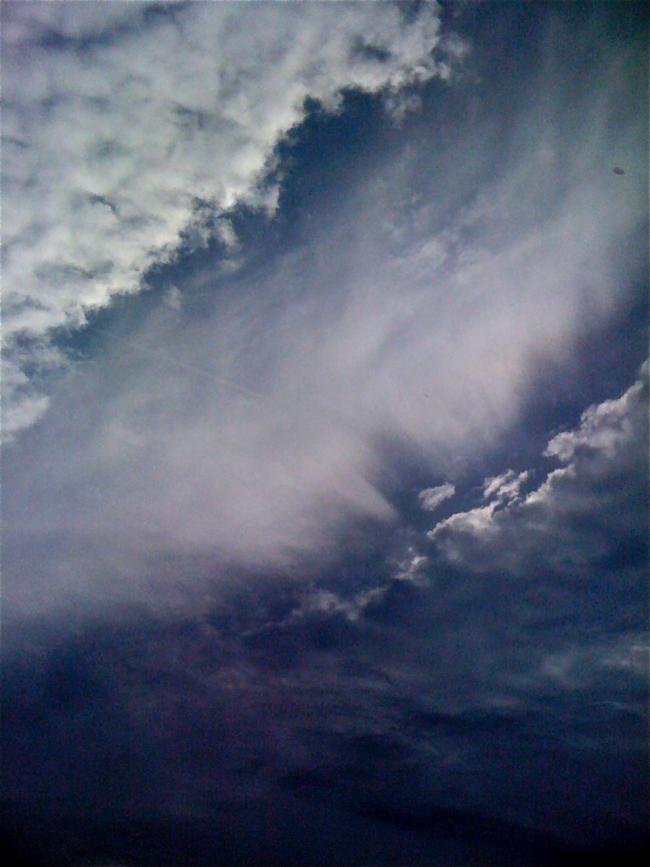 Sun, 07/15/2018
Recent reports in news outlets like the New York Times and CBS News have given new life to those who believe that the UFO phenomenon is worthy of more serious investigation. Westside Seattle asked our readers to provide their own experiences and they responded with some compelling and detailed accounts that might make you feel as if the renewed interest in the subject is more than justified.
Conrad W. shared an experience he had on the Olympic Peninsula:
"Every summer, I go on a "poetry hike" with two poet friends. We climb a mountain, read our poems aloud, and hike down. It's a wonderful tradition. Several years ago, we climbed Mt. Townsend (elevation 6,200 feet) in the Olympics. It was a fantastic day with crystal-clear views all the way to Seattle and west to summits deeper in the range.
After lunch and poems, we started down the trail. A few minutes later, we stopped so that I could dig a rock out of my boot. "Look! What's that?" one friend asked. 
I looked up and saw a strange object soaring high above the mountain valley. It was a riveting sight. Seconds later, it flew by us at an altitude only slightly higher than our own, or just over 5,000 feet. It looked to be only a few hundred yards away and made no movement, other than gliding, and no sound. All we heard was the wind as it soared by. 
"Is that a bird?" one of my friends asked. 
Though it had rudimentary wings, it looked like no bird I'd ever seen. The body was round-ish, possibly even football shaped. It was definitely not a conventional plane or aircraft. I'd been researching and writing about drones for several years, but it looked like no drone I'd encountered in my research. It was visible for about twenty second before it disappeared behind the mountain. 
We talked about what it might be and decided that, despite my reservations, it was probably a high-tech drone operating out of Naval Base Kitsap or some other military base in the region. However, it could have been something entirely different. 
The fact is, we don't know what it was."
Amy M. wrote about her experience in 2003:
"My husband and I were walking into our house from the car and something caught my peripheral vision. I looked up and said something like "What the hell is that?" A triangular craft was moving across the sky above us at an altitude similar to airplanes in this part of the city (near Boeing field, not far from SeaTac Airport). It had a light at each of the points that was a dim orange and the lights seemed striped rather than solid. The craft was completely silent.
We watched it fly in a northeasterly direction until it encountered the city light reflection in the sky and we could no longer see it. Our dog had been in our front yard while we were away for about four hours.
When we got inside, we realized that he was trembling and then he became lethargic and lost his balance. He seems to have regained his balance and some of his energy this next morning after the sighting."
This report is anonymous from Oct. 5, 2017
On the date of October 3rd, 201,7 at 19:10 (dusk) while working in my back yard I had just dumped some brush down our back hill and was planning to end, due to the vanishing light.
As I was returning into the yard, because of the slope, my face was pointing at an upward angle and I saw an object that looked like a small black mound (upon reflection it seemed like a small black cloud) about 12 feet long. At first, I thought a bunch of balloons because of its silence. Then I thought a drone because of it's speed. But I realized that it was too dense to be a drone(unless a drone can fly with a blanket over it) and it was too consistent in shape for balloons tied together.
This was at (according to a later compass reading) NNW 290 degrees, 20 feet above the trees across the street, and about 250 feet away. It proceeded in a horizontal line. After staring at it for 10 seconds I ran into the house to get the binoculars as for some reason even though that close it didn't seem distinct.
As I came back out of the house (I later timed it) 62 seconds later and ran into the street it took a few moments to locate. It was now I estimate over Lowman Beach, about 2-3 blocks away. It was much smaller due to distance away and I could not bring it into focus.
There was little to no wind yet this thing may have been moving 15-20mph.
No one else was at home and I didn't call neighbors as I just wanted to get binoculars and get a good look myself first.
This anonymous report is from Nov. 3, 2015
I was walking my dog in west seattle, up by High Point looking out towards the Puget Sound and saw a dark form cross the sky and it immediately caught my eye. It was dark and flat and I thought it may have been a large bird at first then I noticed dim white lights at the tips which formed triangles. 
The lights formed what looked like the outline of two dark triangles that were overlapping each other looking almost like one object. 
Then they disappeared behind some clouds as they were moving across the sky quite quickly.
It was definitely like nothing I have ever seen before!
This report is from Aug. 30, 2013:
On the evening of July 22nd I was on the deck of our home in West Seattle and my husband was upstairs. Our home sits facing south on the cliff above Puget Sound at an elevation of 328 feet. It was 8:50 PM and the sun was setting. I looked out across Puget Sound to the south past Lincoln Park toward Tacoma and saw two large, hovering, rotating, oval-shaped crafts with very bright white lights that were flashing and twinkling. They were in formation and the one to the right looked to be further away. From my vantage point, they were about ¾ the size of a full moon or larger. Standing in the exact location if I extend my first finger the objects were as wide as my nail and ½ to ¾ of the length of the nail. Based on the altitude and the jet planes I see daily on the flight path I estimated that 3-4 large passenger jets could have fit inside.
The lights were significantly brighter than the West Seattle-Vashon ferry which was traversing below (east to west) as well as the lights on the jet plane that was traveling south on the flight path (to the southwest) and the red aviation towers that are visible to the southwest of our house. They looked like light reflecting off a diamond on a much larger scale.
The location was just to the right (west and south) of Lincoln Park from my view and just above the land on the horizon.
I could hear the jet and the disks/ ovals were noiselessly hovering and rotating slowly.
I quickly got my binoculars and observed a dark black outline of the oval disks. There were no wings, no propellers, and no landing gear with very bright light radiating from the center.
I watched them for 3-5 minutes at which point the one to the right began to tip and turn to the left slowly like it was going to leave. I could see the dark underside which was oval shaped. As it turned, the bright light faced to the southeast but I couldn't see the other side of it, just the underside which appeared black.
I went upstairs and handed the binoculars to my husband who then watched them for 3-5 minutes. He attempted a picture through the binoculars with his iPhone but the resolution was not good enough. Each disk slowly tipped to the right and departed to the southwest, slowly disappearing from sight. As they turned the lights shone the other direction and the disks appeared black.
I've lived and worked as an acupuncturist in Puget Sound for 17 years and have never seen anything like this. I have sat on my deck or near our many south facing windows for the last 2.5 years and am familiar with all the Sea-Tac airport traffic, military planes and helicopters, have seen meteors and comets, but I have never seen anything like this. The aircraft technology was more advanced than I have ever witnessed.
This report comes from a witness in Ballard on Oct. 10, 2011
I was sitting on my front porch Saturday night at 11 pm looking to the western nightsky like I often do. I saw a reddish bright something and wondered what it was, real low in the sky over the sound.It then appeared to get brighter and there was three distinct areas of light, flashing red to green in no pattern,I thought it must be a satellite, but then realized it was motionless. I turned to look away to readjust my eyes after staring at it for a few minutes and when I looked back at it I turned my head to the side and the plane of the object then moved in the same direction. This kind of freaked me out and I decided to test this out by moving my head to the other side and the object turned again to the side I turned to.I then decided it might be a good idea to go inside and I grabbed my keys and went to see some friends.When I went outside to get in my car, I looked again and it was no longer there.I was not doing drugs, have 20/20 vision and had only 2 drin! ks earlier in the evening.I am not sure what this can be. It was very strange and I have never seen anything like it. I was wondering if anyone else noted this.
And here's one from Des Moines that took place Dec. 12, 2014:
"I live on the waterfront and look out at Maury Island. Tonight I notice a line of very bright lights along what is a roadway on the east side of Maury. I thought they were unusually bright so I grabbed my binoculars. 
As I looked at them I couldn't figure out how they could have become so much brighter than ever before. I then noticed above them in the sky hovering what might have been only a couple hundred feet was a configuration of 6 dimly lit orbs in a diamond configuration. 
At this point my binoculars started to fog up and in the time that I took them away to wipe them clean and looked back everything was gone. 
The familiar dimly lit roadway lights were again visible and the diamond shape configuration of 6 orbs was gone too."
Comments
I was working in Tumwater on the weekend before Labor Day, 2010 with a warehouse behind my back and the bluff running next to Cleveland Avenue, which was east, to my front. This happened sometime during the afternoon.
I noticed a somewhat large, low flying plane going west to east at eleven o'clock. It was definitely not going at full speed. I noticed that the back of the nearest wing had a small bump not present on the far wing and began to wonder if the plane might have some structural damage. Then whatever it was fell back and I found myself going, "WTF? Am I really seeing what I think I'm seeing?" It looked like a flying Tic Tac. That was weird enough but then things got weirder. Suddenly it was gone. Then, a moment later, I saw the object, or one very much like it, flying in front of the plane's nose.
Then the plane went over the bluff and out of sight.
I'd say the whole thing lasted maybe 20 seconds.
If I had to guess, I'd say it was a little smaller than a jet engine. It had more of a body than any drone I'd ever seen and no drone can either disappear and reappear or suddenly move that fast or stop so suddenly relative to another flying object that I'm aware of. And since it was almost eight years ago, I doubt it was some secret craft nobody's ever heard of, especially since I personally saw it in a heavily populated area.
I was too busy wondering what I was looking at to even think of taking a picture with my cell phone. My guess is that happens a lot.
Add new comment