Ken's View: Burien council candidates are smart and engaged
Ken's View: Burien council candidates are smart and engaged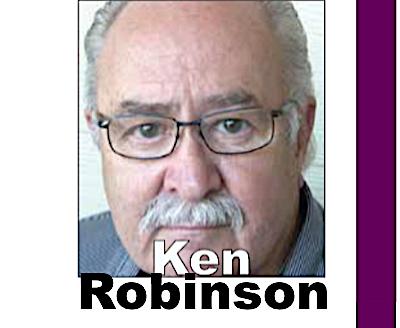 Mon, 10/07/2019
By Ken Robinson
Managing Editor
Crime, roads and rent highlighted the questions submitted by people who attended the candidates forum for Burien City Council Oct. 1.
The event was sponsored by the League of Women Voters, The Seattle Southside Chamber of Commerce and this newspaper. Kudos to Rose Clark, Becky Cox, Andrea Reay and Thomas Swaner and Angie Benedetti of the Burien Library for hosting.
There were six candidates for three council seats.
Sofia Aragon is challenging incumbent Debi Wagner. Cydney Moore is challenging Joel Manning and incumbent Such Krakowiak faces Kevin Schilling.
Burien is lucky to have six citizens who want to hold public office and all of whom seem well-qualified. During the two-hour forum, each candidate spoke strongly of their personal commitment to making Burien a better city, fielding audience questions including those on economic development , increase police officers, the conflict between progressive and conservative values, an increase in crime, increase social services, open spaces and housing density, rent control and homelessness.
On Oct. 16, candidates for Highline School board will be at the library to tell their stories to the public. The event begins at 6 p.m. and goes to 8. It will be on the second floor of the library.
This is an opportunity to ask prospective board members what they do with all that money they want from you.
That Sabey story
That Sabey story was inspired by the remake of Highline Highschool, where Sabey was a student until 1965. After school, he played football for a team owned by our general manager, Tim Robinson. He also played for the
UW Huskies. His business career took off after he did a stint as a roofer.
One day as part of a crew  hot mopping a big roof on a summer day, he saw a man get out of a Jaguar sedan and approach the foreman on the ground. The man was well-dressed and Sabey figured he might have been an architect or engineer.
From his vantage point on the roof, he figured he could do what that guy in the suit could do and decided to make that his goal.
Since then, he has had a very successful career as  a builder who clients have included Boeing and the federal government. He built the Goodwill Games pool in Federal Way in 1990. And has developed a major business in data centers across the land.
Read his reminiscence about Highline High and his hope for the future.
Comments
The house I live in got burglarized, my car stolen and totaled on 4/27/18 in S.W. Burien. My car was paid for and I have to still work at nearly 71 yrs. old (10/22). I was 69 when it happened. The owners had to fix window and broken upstairs door. Good thing I had renter's and car insurance. Of course, car insurance won't afford a new car. She is still not sentenced. She got drug treatment and the sentencing postponed a few times. She's due for sentencing on 10/11. Of course, this is because the day Mitch was in that house, she got arrested and let go. These are major felonies here. She was not an innocent bystander. They let her go to commit more crime, miss her arraignment and be a fugitive for months. What kind of crime fighting is this policy?
I had told my sad tale in a BTown Blog comment awhile ago. No one contacted me. I work days and can't attend late council meetings. However, I do have some insights into Burien issues. I've visited since 2003 and moved here in 8/2012.
Mitchell O. Nelson and his drug-life girlfriend did my burglary/felony auto theft. He's dead in the Fed. Way swat stand-off of 4/4/2018. That was 8 days after this crime and the same day I was notified they found my car in White Center, air bag deployed, totaled. No one cared to ask me about Burien crime.
Thanks,
Jane E. Christenson
janec1498@gmail.com
Just a small correction, Debi Wagner is not an incumbent, she is a former council member who lost her seat in the 2017 election to Jimmy Matta.
Add new comment