Ken's View: We asked some friends how they are coping during the pandemic
Ken's View: We asked some friends how they are coping during the pandemic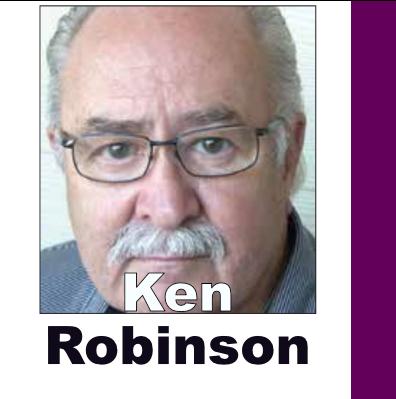 Mon, 03/23/2020
By Ken Robinson
We asked a random group of friends how they are coping with the demand for social distancing beyond the trips for TP and food. Here are their responses.
Greg W., Bainbridge Island
We live on Bainbridge which at one point seemed safely removed until islanders began falling ill.  We know it's here now, but the wild variation in symptoms makes it impossible to track.  My wife had an unusually bad "cold" with fever several weeks ago, but my son and I feel fine.  Are we "survivors" now?  Are we a danger to others?  There's no testing and no way to know.
Larry B., West Seattle
It's all new territory. But here in no particular order is a long answer to a short question. If you only get part way through, it might be useful as a cure for insomnia. 
LA Fitness shutting the doors has blown a big hole in my daily routine. Will be walking every day, but it's not the same as the cardio workout, which is doubly valuable as a stress-reliever, and time to decompress, reevaluate the road ahead. Since my brother's ALS diagnosis, that damn elliptical has gotten me thru some deep dives into depression.  
Every morning I brew a pot of coffee and read The Wall Street Journal, News Tribune, front to back, spend some additional time perusing the various media websites (NBC, CNN, CBS, ABC, Seattle Times, P-I, Politico, Daily Mail, The Week), do some recreational email with friends. And always make the bed. 
By then it's getting toward noon. And as you know I have something to attend to every day that's related to managing my brother's care. 
Mile W., Tacoma
It's SPRING! 
And I'm starting outdoor projects. Retrieved my mower after its annual oil change, blade sharpening and tuneup, and man did it power up, like a Brahma bull, hooves clawing at the ground, ready for action. 
Cut the front lawn today and then headed over to do what I could with the much-neglected lawn next door where my neighbors remain quarantined and recuperating. (I made a grocery run for them yesterday.)
Despite my natural inclination to mow ours front and back, I saved the backyard for tomorrow. 
There's always something when the weather starts gettin better....so sometimes I just kinda walk around outside doin stuff. 
Yesterday, it was duct-cleaning day! (photo enclosed).
Other than news, 60 Minutes, football, baseball, the periodic Netflix movie, I (we) don't watch a lot of TV. And without sports, it's even less appealing. Particularly when our marvelous Northwest springtime starts to warm and rejuvenate the winter-weary soul. 
I have started reading books again....a pleasurable thing that I got out of the habit of making time for. 
I don't have the patience or the intellectual curiosity to learn a foreign language. Besides, none of us are going to be spending any time in a foreign country again for quite some time. (Ironically, I just got my new passport in the mail today. I do not recognize the old guy in the photo.)
Glad I traveled when I was (relatively) young. 
We'll adjust. We're only into this new reality about two weeks, and the long term looks damned bleak. I encourage patience, perseverance, prayer and Purell. 
-------------------------------------------------------------------------------------------------------------------------------------------------------
Ken B. Burien
We're fine. Reading some good stuff. Trips to the grocery are getting crazy. The lines are as far as the eye can see and the shelves are getting more empty. Thank God we have an extra freezer in the garage and we generally keep it stocked. So we'll muddle along for however long this madness continues. Keep us posted on your end of the world.
-------------------------------------------------------------------------------------------------------------------------------------------------------------------------
Glenn H, Federal Way
Not doing much of anything. Sleeping in mornings, sometime 10-11 hours. Mainly watching TV and doing my puzzle books when I'm not on line. Did get my taxes filed yesterday. Also did the census form on line. 
Worried?  Yes, about how long this pandemic will last. Some reports not looking good. Worry about the gun owners and buyers. Worry about the hoarders. And yes, I worry about contracting this disease. Considering the age factor and other health issues; I am not a good prospect for longevity.
Live in an apartment complex full of neighbors that don't know one another and keep it that way. Never understood that. 
Will have to postpone my carotid surgery. Other than that, life is great