Winners in the time of Coronavirus
Winners in the time of Coronavirus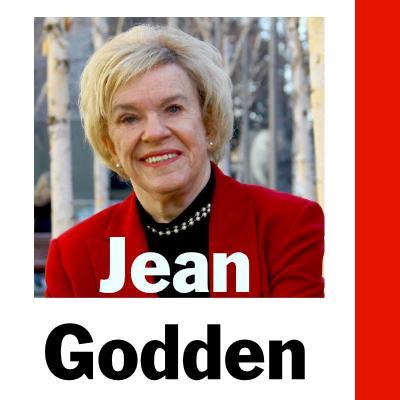 Mon, 03/23/2020
By Jean Godden
Seattle newsrooms -- usually busy, noisy and irreverent -- are nearly empty. But our local papers and airwaves are filled with the latest, most critical news. Take KUOW's Deborah Wong. She recently posted a picture showing how she's been broadcasting from home using a microphone  set up in a closet.
Each morning I read Seattle Times updates, the latest coronavirus news gathered by more than a dozen reporters. Many of those reporters are working from home, relying on their phones, pads and laptops to bring us a round-up of latest developments. Community papers like Westside Seattle are also bringing us truth in troubled times. We owe them our thanks.
There's no sugar coating the facts. In this state and region, we have been hit hard. We have been reeling from the earliest U.S. corona-19 case and the first deaths. But, in an odd way, we have also been fortunate, indebted to those who have not shied from the trials of the moment.
How unlucky/lucky are we to have been the first state targeted in the country?
We were fortunate enough to have trustworthy leadership, elected leaders who believe in science and have been willing to take hard and necessary steps. Governor Jay Inslee didn't shy away. He first banned gatherings of more than 250 in the three affected counties, then in the state, finally he capped gatherings to no more than 50. He shuttered K-12 schools statewide. Next he closed bars and restaurants. There will be further steps as needed.
The governor worked with others. Prominent among them: Seattle Mayor Jenny Durkan, King County executive Dow Constantine and Dr. Jeff Duchin of Seattle-King County public health. In the closing days of the legislative session, Inslee also had backing from legislators who increased funds for unemployment benefits and added $200 million, available immediately to combat coronavirus.
Mayor Durkan temporarily banned residential evictions and closed parks and community centers. She advised other mayors to rapidly set up isolation, quarantine and recovery sites as well as repurposing city resources for meals, child care and small business assistance. Executive Constantine bought a motel and outfitted other sites for corona quarantines. At the national level, our own Sen. Patty Murray is leading the way, fighting to secure paid sick leave and emergency family leave for all.
Reaching beyond official actions are many other amazing deeds, big and small. There was Bill Gates with a donation of $100,000 for immediate use, as well as the Seattle Foundation's contribution designed to secure test kits. Seattle Schools, although closed, continue to serve students who rely on free meals. The schools also are offering child care to families of crucial medical professionals.
There were smaller individual actions, equally heart-warming. Facebook users volunteered to run errands, deliver groceries and even baby sit. One retired businessman posted a selfie taken while he was giving blood to help with depleted supplies.
Although Seattle Libraries sadly had to close down, those Little Free Libraries are still stocked for those who love books. With the Seattle Aquarium closed, it is still possible to watch calming "otter cams" on the Aquarium website. Closed restaurants are providing take-out and delivery. Local pizza parlors are offering "no contact" deliveries, orders left on porches and doorsteps.
This outpouring of generosity comforts us during moments of anxiety. We know that, with help from those who serve one another, we will get through this bad time and will emerge stronger and more united. We can even enjoy small ironies while reading Facebook messages. One friend confided: "We came down to California to see John's (name changed) father and his wife. The nudist camp where they usually live barred us -- because we're from Seattle."
The best advice I've read came from those who have advised staying calm, keeping distance and doing frequent check-ins with friends and loved ones. Then there is the impish wit who recommended "staying home and sipping quarantinis." Just don't get carried away.