Time to spot the keepers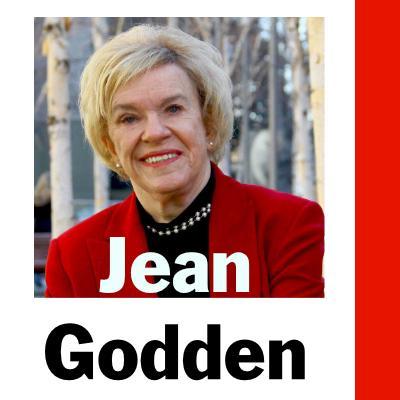 Mon, 09/21/2020
By Jean Godden
A friend of mine and I were social distancing over coffee in her backyard. Our discussion was about our experiences with the corona virus shutdown and how we have been living very differently these last seven months.
We agreed there will come a day -- not for several moons yet -- when we will be past this nightmare and life can return to normal.
"When we do," said my friend, "there are things we should keep." 
After turning her suggestion over in my mind, my first reaction was to think: Keep these plague months alive? Not my objective, I thought. But then I grew curious, so I asked, "What are some of those keepers?" She had a list of things she had learned to appreciate. Activities like virtual medical appointments.
"I really appreciate not having to dress, get in my car and drive to a medical appointment," she said. "I do hope my doctor will continue with telemedicine. What a great thing it would be not to travel distances or risk contact in a crowded waiting room."
What my friend was saying made perfect sense and sent me on a quest to find out what others have learned and what's worth saving after the plague months. We'll all have different ideas, but here are a few random suggestions:
Sweat pants: The idea of working at home in casual clothing has been a revelation. How nice to be able to toss a week's worth of sweat shirts and yoga pants into the washer, push aside those fussy business uniforms, and relax when turning out productive work. It would not be surprising -- in fact it would be very welcome -- to find designers at work giving us license to wear fashionable but comfortable attire. Are neckties and wingtips finally on the way out? Four-inch heels and fussy designer scarves?
Backyard Living: How much fun it has been to meet neighbors and friends in our backyards and even on our porches and sidewalks. Forced to keep six-feet apart, we've learned to communicate in ways that matter. One woman I know invited neighbors into her yard each day from 5-6 p.m., bringing their own libations and conversational updates. Maybe the tradition won't survive the Seattle rains, but let's hope casual meet-ups can continue.
Friendship calling: Cellphones and electronic messaging have been with us virtually forever. But during the pandemic, there's been more random calling than before. Friends are apt to call for no specific reason, just to see how a good buddy is doing. I heard from two friends this past week -- acquaintances I had not contacted in ages. They called just to schmooze about everyday doings. One friend explained, "I've been contacting a different friend each day just to ask, 'How're you doing?'"
What's cooking: The pandemic months have led to a great outburst of home cooking and baking. My own sourdough starter has already had ten times the workouts of any other year. I am not the only revived home chef. That's obvious when trying to find the basics (yeast and flour) on supermarket shelves. Who knew that a surprise discovery of a packet of Fleischmann's would fill one with such pleasure? The joys of home cooking, now rediscovered, deserve to remain in the new normal.
Pet parade: If we thought that we were devoted to our dogs and cats prior to the pandemic, we didn't know the half of it. Our animal companions have become even more important during these bleak months. Check out your social media and you'll likely see more pet postings than posts about people. If your friends aren't saying a sad goodbye to Rover, they're face-booking pictures of Teddy's and Mitzi's cute tricks. After such close contact, our pets are more than certain to top our list of keepers.
That's the short list of what some of us plan to keep post pandemic. Although we still lack a vaccine, there are many trials underway and we're likely to have one around the first of next year. Dr. Anthony Fauci, our most dependable health expert, promises, "Normal will return; it'll just happen." He thinks it will come towards the end of 2021, but he's betting on 2022 to be sure. Hope to see you and your "keepers" there.