Rename the West Seattle Bridge? Not Likely
Rename the West Seattle Bridge? Not Likely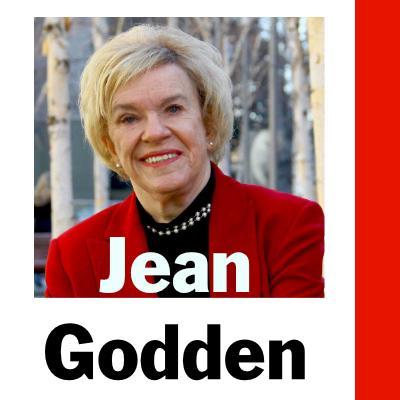 Mon, 09/28/2020
By Jean Godden
My friend Charles Cross writes best-selling biographies. Most celebrate rock stars like Kurt Cobain ("Heavier Than Heaven") and Jimi Hendrix ("Room Full of Mirrors"). Along with readers of his best sellers, I prize Charley's vivid story telling.
That said, I'm not nearly as enthused about Cross' notion to rename the West Seattle Bridge. He wants the structure to become the "Jimi Hendrix Rainbow Bridge." He frames his idea as a way to honor the 50th anniversary of Jimi Hendrix's 1970 death and to do more for people of color. Charley wrote an opinion piece for "Crosscut" titled: "Why the West Seattle Bridge Should Be Named for Jimi Hendrix." 
Cross insists Seattle hasn't done all it could to commemorate Hendrix. That may be debatable since there already is a two-acre park in the Central District named for Hendrix. The park has a handsome art installation: a shadow wave wall with the musician's likeness. In addition, there's a memorial to Hendrix (a large rock with a bronze legend) located in the African Savanah area of Woodland Park Zoo. Also there's a bronze bust of Jimi at Garfield High School. And to round things out, the iconic bronze of Jimi playing his famed Stratocaster livens a Broadway sidewalk.
In his Crosscut opinion, Cross argues the Woodland Park rock scarcely counts since it was a promotion dreamed up by radio station KZOK, paid for with funds donated by listeners. The Broadway statue is private property, owned by Mike Malone, who founded AEI Music Network. Although Malone once planned to move the statue to Jimi Hendrix Park, he changed his mind after fans protested.
When Charley Cross called me hoping to enlist my support for a name change, I turned him down. I pointed out the closed bridge, which may or may not have to be replaced, already has a name. In 2009, the structure was dedicated as the "Jeanette William Memorial Bridge." The designation honored the late councilmember who had worked to pull in federal, state and Port of Seattle money and ensure its construction. 
The idea of taking Councilmember Williams' name off the bridge in favor of a rock musician, who, although perhaps the most famous electric guitarist ever, seems unnecessarily brutal. 
But Cross insists that "a substantive gesture is long overdue." One of his arguments is that almost every street in Seattle is either numbered or else named after a white man. Many street names glorify presidents (some of them slave-owners), real estate developers, politicians and people who took land from Native Americans. 
He's right there of course. Think Jackson Street, Madison and Jefferson.  Or Yesler (the mill owner), Ballard (shingle manufacturer) and Renton (another sawmill owner). There's even one street, Edgar Martinez Drive, named for the living Mariner all-star, even though that's an honor usually reserved for deceased heroes. 
It's true that, aside from Martin Luther King Jr. Way (formerly called Empire Way) and the honorary Rev. Dr. S. McKinney blocks on 19th Avenue, our streets do single out white guys. Only a handful of women are so remembered, daughters of early settlers like Lenora, Virginia and Olive. 
Women seldom get their due. The only memorial to Bertha Knight Landes, first woman to head a major U. S. city, is her easy chair displayed in the Landes meeting room at City Hall. And, aside from the sizeable Myrtle Edwards Park on the Seattle waterfront, named for a councilmember killed in a traffic accident, there are only a handful of small women-named parks (Nora's Woods, Trudy's Triangle and Julie Lee Park). 
When Charley broached his bridge renaming idea, he swore he'd never once heard it called the Jeanette Williams Bridge. That's no surprise. People seldom call our bridges by their formal names. Examples include the 520 floating bridge, which debuted as the Gov. Albert Rossellini Bridge. Or the I-90 Bridge, aka the Homer Hadley Memorial Bridge, which parallels the Lacey R. Murrow Bridge.
As I told Charley, there are all manner of numbered streets that could be renamed to honor someone of Jimi Hendrix's stature without resorting to usurping the tribute to Jeanette Williams. The councilmember was someone also known for musical talent; she played a mean violin and once organized a traveling women's jazz and blues band. See you on the Williams span when and if we find a good new way to West Seattle.
Comments
We could name the bridge, The Lawrence Bloom Caregiver Bridge. He's a 51 year resident of Seattle. He was the sole selfless caregiver to his wife of color for twenty years.
She died suffering Parkinson's crippling, dementia, and hallucinations.
She was insurance defrauded on her deathbed.
It would also bring attention to the deathbed insurance on dying, helpless, suffering, elderly women of color.
i think naming it the Jimi Hendrix Rainbow Bridge would be beautiful & thrill Hendrix fans & music lovers who recognize the connection between Jimi & the incredible concert he gave in Hawaii, & would have been another site i'd have visited when i came from FL to visit his grave,parkGarfield Hi,etc- just might help to inspire another Hendrix!
Add new comment